Two of Missouri's major cities—Saint Louis and Kansas City—are at the forefront of international relations, making the state of Missouri a significant player in the global arena.
<!- mfunc search_btn -> <!- /mfunc search_btn -> <!- mfunc feat_school ->
Featured Programs:
Sponsored School(s)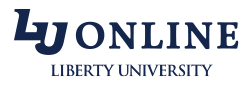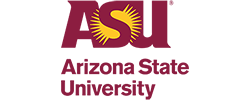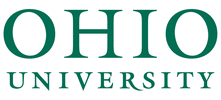 <!- /mfunc feat_school ->
Saint Louis is home to the World Affairs Council of Saint Louis. The tagline, "Understanding, Engagement, Relationships, and Leadership in World Affairs," provides an overview of the organization's purpose, which is to connect Missourians with different regions around the world.
Varying programs led by the World Affairs Council include:
Ambassador Forums – This reception for ambassadors to and from the U.S. hosts at least four ambassadors per year, including those from Cyprus, Finland, Hungary, India, Korea, Pakistan, Vietnam, Portugal, and more, which strengthens the ties between these countries and the state of Missouri.
Community Connections Programs – Offering practical training for entrepreneurs, local government officials, and non-governmental organizations, for both U.S. citizens and organization leaders form Belarus, Kazakhstan, Tajikistan, and Uzbekistan, this program promotes the exchange of cultural ideas and the promotion of public diplomacy.
Great Decisions Speaker Series—This series, which runs on Thursdays from March to April, hosts top-notch speakers on foreign affairs and critical global challenges, who spark discussions among leaders of St. Louis's business community.
International Visitor Leadership Program – Hosting almost 250 ambassadors per year, St. Louis has been the host city for over 192 current and former heads of state, including former Prime Minister of England, Tony Blair; former President of South Africa, F.W. de Klerk; and former President of Egypt, Anwar Sadat.
The World Affairs Council of Saint Louis is not alone in promoting international engagements, since Kansas City is home to two more significant international relations organizations—the International Relations Council and Global Ties KC.
Each of these organizations is unique in helping Missouri create and sustain international relationships with foreign stakeholders.
Earning the Right Degree for Career in International Relations
Many professionals who want to begin a career in diplomacy, global security and international development—with local nonprofit organizations, government agencies, or private businesses—begin by obtaining a degree in international relations.
To give students a well-rounded experience, many programs offer both in-class theoretical courses, along with opportunities for real world practical experience. Many students have the ability to study abroad for up to two semesters, interacting with the students, citizens, and cultures of the Middle East, Asia, Africa, Latin America, and Europe.
Finally, many programs offer online or blended degrees, so students can obtain a top-notch education without leaving their home and without taking a break in their careers.
Bachelor's Degrees in International Relations
A bachelor's degree in international relations is well suited for jobs in such areas as:
Diplomacy
Translation and interpretation
Policy analysis
Journalism
A bachelor's degree relevant to international relations may go by such titles as:
BA in International Studies
BA in International Relations
BA in International Affairs
Within these differing degrees, students will take core international relations courses that typically include:
Comparative Cultures
Economic Geography
International Relations
Comparative Politics
Within these interdisciplinary programs, students will often choose from a variety of specializations, focusing their studies on such areas as:
The Global Society and Culture
International Relations, Peace, and Justice
International Political Economy and Policy Studies
<!- mfunc search_btn -> <!- /mfunc search_btn ->
Master's Degrees in International relations
The type of advanced preparation and in-depth knowledge conferred through a graduate program in international relations prepares graduates for jobs that include:
Trade specialist
Peace corps officer
Human rights advocate
International center director
International development officer
International aid officer
Immigration specialist
Global consultant
Most graduate programs have minimum eligibility requirements, such as holding a bachelor's degree, having a 3.0 GPA in undergraduate work, and having taken the GRE.
If a student meets these requirements, they are eligible to apply to a variety of degrees centering on international relations. Some degrees will be structured to include specific concentrations within the major, including:
MA in International Relations and Political Studies
MA in International Relations and the Economy
MA in international Relations and Global Conflict
Other programs may be designed with a major in international relations, but will still allow students to concentrate studies in a particular area of focus, such as:
Human Development and the Physical Environment
The Global Society and Culture
International Relations, Peace, and Justice
International Political Economy and Policy Studies
Geographic Specializations (African, Asian, European, Latin American, Middle East)
These specializations include vastly different curricula, including:
Middle East Studies
Traditional and Modern Middle East
Culture and Politics of the Middle East
Principles of International Development
Human Development and the Physical Environment
Climatology
Urban Geography
Criminology
International Relations, Peace, and Justice
International Policing
International Human Rights
Terrorism
Missouri's Contribution to International Development and Humanitarian Work
Many organizations and agencies based in Missouri are dedicated to promoting international development and humanitarian work through fostering close, cooperative relationships with foreign stakeholders. Some of these organizations include:
Global Ties KC – Global Ties focuses on creating an environment for peace through citizen diplomacy and cultural exchange programs. Focusing on the international visitors leadership program, Global Ties has hosted world leaders such as President Nicolas Sarkozy of France, President Hamid Karzai of Afghanistan, President Mwai Kibaki of Kenya, and more.
Global Ties has also forged a special relationship with Russia through Open World, a program that fosters cooperation, trust, and connection between Missouri leaders and the former Soviet Union through introducing leaders to NGOs, independent judiciary systems, and more.
International Relations Council – this council is dedicated to strengthening and supporting communities in Missouri by promoting global awareness, vision, and understanding. Membership can be had by individuals, groups, business, or universities. Although the organization hosts many events throughout the year, one main event is the Eliot S. Berkley Lecture, which was founded in 1996, and focuses on bringing an expert in foreign policy and global affairs to Missouri.
Children International – this Kansas City-based nonprofit works to promote humanitarian aid for children worldwide, allowing citizens to sponsor children in need. Children International works directly in the areas of health, education, direct medical aid, protection, nutrition, youth development, youth employability, community development, and disaster response.
Convoy of Hope – this Springfield-based nonprofit is a humanitarian-relief organization. Over 70 million people throughout the world have been touched by this nonprofit, which shares food, water, emergency supplies, and agricultural education in order to promote independent, poverty-free communities.
International Crisis Aid – although this Saint Louis-based nonprofit works with food, water, and shelter humanitarian aid, one of its most distinctive programs is called Global Safe. This program works to rescue sex trafficking survivors worldwide, as well as provide safety for global refugees.
<!- mfunc search_btn -> <!- /mfunc search_btn ->
Missouri-Based Organizations Dedicated to Promoting International Relations
The Missouri-based nonprofit organizations that help make Missouri a global leader in international relations include, but are not limited to: