Globally engaged US companies in Missouri drive jobs and investment in the state. This US Department of Commerce reported that 46% of Missouri's private sector jobs and 51% of its private-sector economic output were due to such companies in 2011. Businesses that market their products and services internationally require professionals who are experienced with other cultures, and place a premium on this type of expertise.
<!- mfunc search_btn -> <!- /mfunc search_btn -> <!- mfunc feat_school ->
Featured Programs:
Sponsored School(s)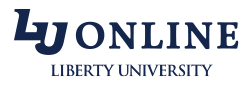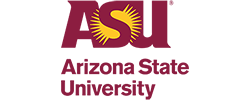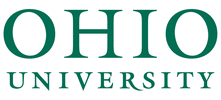 <!- /mfunc feat_school ->
For instance, the Missouri International Trade & Investment Office employs experts in this area who help to operate 11 offices around the world to facilitate global trade.
According to the Department of Commerce International Trade Administration, Missouri exported $14.1 billion worth of goods to other countries in 2014. Governor Jay Nixon reported that fiscal year 2014 was the best on record for job creation and capital investments in Missouri.
WISER Export Trade data for the first quarter of 2015 showed that chemicals surpassed transportation equipment as the biggest source of exports. Missouri is known for its highly diverse chemical industry that was comprised of more than 375 companies in 2009 according to the Missouri Department of Economic Development.
Salaries for Missouri's International Business Professionals
Companies involved in international business ventures require professionals such as marketing analysts and specialists. Those with experience in international business command much higher salaries. For instance, the starting salary for marketing specialists in international marketing for the Missouri Department of Economic Development was substantially higher for a more experienced level III specialist than that for a level I professional in 2015:
Level III Marketing Specialist International Marketing $41,940 – $43,488
Level I Marketing Specialist International Marketing $29,976 – $32,628
Marketing analysts earning within the 90th percentile for their occupation in the Cape Girardeau area earned an average salary of at least $187,199 compared to the national average of $148,100.
Companies with complex global supply chains handsomely reward logisticians with international business experience. St. Louis is a major export point for Missouri, and logisticians in this city earned a median salary that was 13.1% higher than the state's median in 2014 according to the US Department of Labor. While the median salary for logisticians in Missouri was $62,400, those in St. Louis earned $70,600.
The US Bureau of Statistics provides salary data on a number of other professionals found in the multinational companies and local exporting companies located in Missouri (2014):
Occupation (SOC code)
Employment
Annual mean wage
Fundraisers(131131)
780
50780
Economists(193011)
240
98840
Urban and Regional Planners(193051)
380
63510
Area Ethnic and Cultural Studies Teachers Postsecondary(251062)
90
73520
Political Science Teachers Postsecondary(251065)
500
66410
Foreign Language and Literature Teachers Postsecondary(251124)
470
56730
Interpreters and Translators(273091)
920
45020
*These wages were equal to or greater than $90 an hour or $187,199 a year. The US Bureau of Labor Statistics does not report salaries that exceed these values.
Salaries for International Relations Professionals in Missouri
Entities that operate globally require professionals who are experienced in international relations to help them navigate the cultural norms of other countries. This is the case for both businesses and non-profits.
Springfield has a particularly large number of non-profits. A Drury University analysis of non-profits in the city reported that there were 1,556 non-profits located in the state as of 2013. This report analyzed the salaries of CEO/Executive Directors in Springfield and found that they increased by 44% between 2006 and 2013. This analysis found that the average salary for the leader of non-profits that specialized in philanthropy, voluntarism, and grantmaking was $100,136 in 2013.
<!- mfunc search_btn -> <!- /mfunc search_btn ->
Economists are another type of professional that frequently possesses international relations expertise. The Department of Labor reported that economists earning within the 90th percentile for their occupational category in St. Louis had an average salary that exceeded the national average for this category in 2014. These professionals earned at least $187,199, while the average for the country as a whole was $170,800.
The US Bureau of Labor Statistics provides a salary analysis for occupational categories that are frequently associated with international relations work in both non-profits and businesses (2014):
Occupation
Employment
Annual mean wage
Industrial Production Managers
3460
99200
Purchasing Managers
1010
124850
Transportation Storage and Distribution Managers
1910
86990
Compliance Officers
4090
59140
Management Analysts
5540
77870
Market Research Analysts and Marketing Specialists
7420
63720