In 2010, the State of Nebraska issued a proclamation during International Education Week stating that international education and exchange is of invaluable significance to the state, since it promotes the sharing of ideas and experiences across borders.
<!- mfunc search_btn -> <!- /mfunc search_btn -> <!- mfunc feat_school ->
Featured Programs:
Sponsored School(s)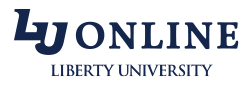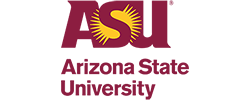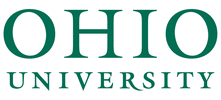 <!- /mfunc feat_school ->
Because of this invaluable significance, the Governor of Nebraska, Dave Heineman, called on the citizens of Nebraska to participate in cultural exchange, since it promotes global literacy, national security, and international relations.
As a means of promoting cultural exchange within the state, the Nebraska Secretary of State serves as the chief protocol officer for international relations. In that role, the Secretary promotes commerce, educational studies, and cultural exchanges between Nebraskans and foreign stakeholders. In order to build these ties, the Secretary:
Meets with international dignitaries and visitors
Attends international events
Acts as a liaison with consular offices
Develops ties with international programs and civic groups
Sponsors international conferences and symposiums
The Nebraska State Guard participates in a State Partnership Program in which the Czech Republic military and the Nebraska Guard participate in joint training exercises that continue to strengthen relations while contributing to global security.
Nebraska is committed to being a vital player on the global stage by seeking to create genuine friendships between Nebraska and the rest of the world in an effort to foster trust and awareness among Nebraskans and foreign counterparts.
Considering Degree Options for a Career in International Relations
A degree in international relations will give young professionals an in-depth understanding of international and transnational issues. Because of the interdisciplinary nature of the degree, students may choose to specialize in a variety of areas, including politics, economics, conflict resolution, law, national security, or humanitarian aid.
International relations programs offer both in-class and on-the-field learning, allowing students to enter the field of international relations with both theoretical knowledge and hands-on experience.
Finally, many international relations degrees are offered mostly or fully online, allowing students to proceed with their education despite geographical barriers or distance.
Options for Bachelor's Degrees in International Relations
Bachelor's degrees in international relations go by many titles, including:
Bachelor's in Global Studies
Bachelor's in International Relations and Comparative Government
Bachelor's in International Relations and Comparative Politics
Bachelor's in International Affairs
Bachelor's in Political Science and International Relations
The basic, core courses taught in international relations degrees will address the issues surrounding current international relations, asking questions such as:
What factors cause states to act in their current relations?
How do states act out their current international relations?
How does power, war, and national ideology affect relations?
What governmental organizations change relations?
How can supranational organizations, multinational corporations, NGOs, and other organizations affect international relations?
After gaining a basic understanding of international relations, students will then take courses related to their specialization or concentration, such as:
Conflict and Conflict Resolution
West European Politics
International Political Economy
Ethnic Conflict and Identity
Post-Communist Change and Politics
S.-Latin American Relations
International Law
With a bachelor's degree in international relations, students may consider getting involved in government, NGOs, or private businesses to enter careers in fields such as:
Journalism
Real Estate
Management
Marketing
Education
Language Interpretation
Research
Trade
Economics
<!- mfunc search_btn -> <!- /mfunc search_btn ->
Advancing to a Master's Degree in International Relations
A master's degree in international relations prepares professionals for advanced careers by equipping them with extensive knowledge on international relations and specified credentials in their preferred subject area, whether that is business, law, or area studies.
Although different programs have different admission requirements, many master's degree programs require that students have:
A bachelor's degree
0 GPA in bachelor's degree courses
Submit official GRE scores
Some programs, such as the Juris Doctor or MBA in international relations degrees, may require students to meet other, degree-specific requirements, such as passing the LSAT.
Examples of different degrees focusing on international relations include:
MBA and International Relations
Juris Doctor and International Relations
International Management and Administration
International Affairs and Conflict Management
International Relations and the Muslim World
International Relations and Global Strategies
Specialized degrees, or specializations within degrees, will include vastly different courses, such as:
Juris Doctor and International Relations
Inbound International Tax
International Trade Regulation
Islamic and Jewish Law
International Management and Administration
International Economics and Trade
International Business law
International Marketing
International Relations Global Strategies
Political Geography
American Diplomatic History
Economic Geography
Some top-notch international relations organizations, which will generally search for job applicants with advanced credentials such as a master's degree in international relations, include:
The United Nations
The European Union
Human Rights Centers
Amnesty International
The International Monetary Fund
The World Trade Organization
The North Atlantic Treaty Organization
United Nations Security Council
Nebraska's Contribution to International Trade, Development, and Humanitarian Aid
Nebraska is home to various nonprofit and governmental organizations that work together to promote ties between Nebraska and foreign stakeholders, increasing cooperation in trade, development, and humanitarian work. Some of those organizations and agencies include:
Grand Island Area Council for International Visitors – this nonprofit based in Grand Island focuses on developing relationships between Nebraskans and international stakeholders by initiating international programming, including programs such as Developing Leadership and Civic Engagement, leaders in Local and State Politics, and Civic Engagement in the Development of Rural Territories. These programs have been conducted in Belarus, Brazil, and Jordan, among other countries.
Kiwanis Club of Omaha—As an affiliate of the U.S. State Department National Council of International Visitors, the Kiwanis club hosts international visitors, welcoming them to Nebraska and developing strong relationships. Along with this, the organization hosts special speakers, such as international banking specialists, to speak bring international awareness to Nebraskans.
Lincoln Council for International Visitors – this Lincoln-based nonprofit was originally established to complement the Mayor's Committee for International Friendship (MCIF), for which citizen diplomats host international visitors. To continue that vision, the Lincoln Council focuses on bringing in, hosting, and building friendships with foreign dignitaries, which leads to strong relationships between foreign countries and Nebraskans.
Global Partners in Hope – this Omaha-based organization partners specifically with West Africa to bring humanitarian aid in the forms of providing access to clean water, providing access to medical care, helping to promote sustainable energy, and offering leadership courses and education to raise up West Africans to be global leaders. They work specifically to collaborate with foreign countries and develop strong international communities.
University of Nebraska-Lincoln E.N. Thompson Forum on World Issues—this forum brings in world leaders in international business, humanitarian aid, law, and more, in order to speak to students, develop cultural awareness, and promote international exchange. Example speakers in 2014 include Yo-Yo Ma, a world-renown cellist, Milton Chen, from Edutopia and the George Lucas Educational Foundation, and Chuck and Linda Wilson, who debated, "Cutting Carbon Emissions: Better Environment, Worse Economy?"
<!- mfunc search_btn -> <!- /mfunc search_btn ->
Nebraska-Based Organizations Dedicated to Promoting International Relations
Nebraska's state government and nonprofit organizations that work to create and strengthen international relations include, but are not limited to:
State
Nonprofit