An article published by the Business Roundtable, titled "How Nebraska's Economy Benefits from International Trade & Investment," explains how the future of the state's economy is dependent on its promotion of international trade and commerce.
<!- mfunc search_btn -> <!- /mfunc search_btn -> <!- mfunc feat_school ->
Featured Programs:
Sponsored School(s)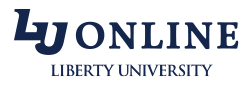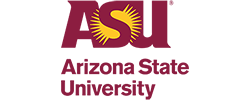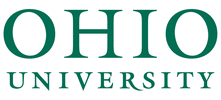 <!- /mfunc feat_school ->
Specifically, the article mentions that:
International trade sustains over 284,000 careers in Nebraska, which measures out to more than 1 in 5 jobs throughout the state
Trade-related jobs grew 3.8 time faster than all other jobs in Nebraska between 2004 and 2013
In 2011, Nebraska received $9.7 billion in goods exports
In 2012, the state received $2.9 billion in service exports
In 2013 alone, Nebraska received $9.9 billion from goods exports
193 foreign countries are buyers of Nebraska-based goods and services
Nebraska's international trade is so strong, in fact, that it ranks among the top 15 state exporters in the nation in 11 different industries, including:
Second in cattle ($77 million)
Third in meat products ($1.9 billion)
Third in animal foods ($209 million)
Fourth in leather and hides ($170 million)
Nebraska has created and strengthened relationships with various foreign stakeholders, allowing open, welcome, and free business transactions. Among the top international buyers of Nebraska's goods and services are:
Canada
Mexico
Hong Kong
China
Korea
Japan
Overall, Nebraska's strong development of international business helps to create jobs, lower prices throughout the state, and helps Nebraska stay competitive and highly visible in the global market.
Selecting the Right International Business Degree
As Nebraska's economy increasingly relies on international collaboration, schools of international business continue to evolve their bachelor's and master's degree programs to prepare students for the unique opportunities and challenges they will face in the global business arena of the 21st century.
International business schools offer both online and on-campus programs, allowing students to obtain a top-notch education on their own time.
Bachelor's Degrees in International Business
Students get to choose from a wide variety of degree options offered through different schools of international business, such as:
Bachelor of Arts or Science (BA or BS) in International Business
BA or BS in Global Economy & Business
BA or BS in Business Administration in International Relations
BA or BS in International Relations in Business
BA or BS in Foreign Service – Global Business
Undergraduate students majoring in international business will take different types of courses, including:
General education courses
Business core courses
Specialization courses
International internships
Students may specialize in a specific area of international business, including, but not limited to:
International finance
International marketing
International business law
International accounting
International management
Students in Nebraska who earn a bachelor's degree in international business will be trained to enter a wide variety of international business careers in Nebraska government agencies, nonprofit organizations, and private businesses, including careers such as:
International Marketing Specialist
Trade Sales Representative
Export/Import Coordinator
International Traveling Ambassador
Global Customer Service Rep
International Marketing Coordinator
Global Recruitment Coordinator
Global Accounting Coordinator
International Accounts Analyst
For example, an international business job listing in Nebraska illustrates the type of qualifications that Nebraska's companies are looking for (listing here does not constitute a job offer):
International Marketing Coordinator with Daitron Incorporated in Lincoln – those applying to positions such as these should hold a bachelor's degree in international business: marketing. Preference will be given to professionals with proficiency in Japanese.
This professional will be responsible for writing reports, business correspondence, quotations, proposals, and marketing reports.
<!- mfunc search_btn -> <!- /mfunc search_btn ->
Advancing to a Master's Degree in International Business
Although young professionals can start a career with a bachelor's degree, top governmental, nonprofit, and private employers in Nebraska will look to fill their advanced international business jobs with candidates who hold a master's degree in the field.
In order to be eligible to enter a graduate school of international business, students must meet minimum admissions criteria. Although each school will have specific requirements, minimum criteria generally include:
Hold a four-year degree
Have minimum 3.0 GPA
Submit official scores on the GRE or GMAT
The field of international business blends both international relations and business, allowing for a variety of degree options, including:
Master of Science in Foreign Service (MSFS) – Global Business and Finance
Master of Business Administration (MBA) – International Relations
Master of International Business (MIB)
Master of International Management (MIM)
International business schools also offer dual degrees, such as:
Master of Business Administration & Master of Arts in International Relations (MBA/MA)
Master of International Business & Master of Arts in International Studies (MIB/MAIS)
Master's degrees in international business will allow for specific business focuses, which will consist of varying courses, such as:
Finance and Economics
Fundamentals of Corporate Finance
Investments in Emerging Markets
Economics of Public Policy
Strategy and Consulting
Petroleum in the Global Economy
Strategy: Security, Development, and Business
Consulting Methods
Business, Government, and Society
National Interests and Global Business
Business Government Relations in the Global Economy
Managing Public Affairs 21st Century
Business Management
International Management
Managing Country Risk
Multinational Financial Management
Careers that may require applicants to hold a master's degree in international business include, but are not limited to:
Senior Global Account Executive
Director of International Marketing
International Finance Director
Vice President of Capital Markets
Global Investment Analyst
International Financial Analyst
Manager of Global Product Management
Director of Global Taxation
For example, an international business job listing in Nebraska illustrates the type of qualifications that Nebraska's companies are looking for (listing here does not constitute a job offer):
Director of Global Taxation for Valmont Industries in Omaha – applicants to this position (and those like it) should hold an MBA, MPA, JD, LLB, or another related degree, and 10-15 years of accounting experience.
These professionals will be responsible for managing international and domestic mergers and acquisitions, international taxation, and taxation of multistate organizations.
Nebraska-Based Organizations Dedicated to Promoting International Trade
Some of Nebraska's leading governmental agencies and nonprofit organizations for the state's international business development include:
Midwest International Trade Association (MITA) – This association, founded in Papillion, Nebraska, works to develop, strengthen, and encourage international trade between the Midwestern states and foreign stakeholders.
To do this, MITA sponsors meetings, networking events, international trade conferences, and educational seminars. Meetings and seminars offer advice on important international issues, such as "Going Green Internationally: Midwest Companies Developing Environmental Solutions for the Planet."
MITA also offers awards to the top importer and exporter of the year, showcasing some of Nebraska's top international businesses.
Nebraska Office of International Trade and Investment – This office is found within the Nebraska Department of Economic Development, and its goal is to provide effective leadership to help Nebraska business succeed in the ever-increasingly global economy.
To support Nebraska businesses, this office offers one-on-one counseling, technical assistance, initial market research, training seminars, workshops, trade show promotion, governor-led trade missions, an international trade directory, a State Trade and Export Grant Award, and more.
Nebraska Agricultural Trade Office – This office works explicitly to increase and strengthen international agricultural trade between Nebraska and foreign stakeholders.
To do this, the Office offers exporting information—such as general requirements, livestock genetics, meat requirements, and more—and market research on foreign countries such as Argentina, Canada, China, Colombia, Egypt, Hong Kong, and more.
Lincoln Chamber of Commerce – One of Nebraska's larges cities is working to ensure the state's economic prosperity and global competitiveness through three initiatives: developing a world-class workforce, creating an internationally competitive entrepreneurial system, and fostering connection and collaboration among Nebraska businesses.
To do this, the Chamber is collaborating with the Nebraska Innovation Campus to attract international entrepreneurs and increase the state's involvement in the global marketplace.
Nebraska Department of Education – This Department hosts entrepreneurship education sessions, including the annual EntrepreneurShip Investigation (ESI) Camp, which facilitates local business collaboration to teach students what it takes to compete in the global marketplace.
University of Nebraska: Center for Afghanistan Studies – Located in Omaha, this Center is known nation-wide as the nation's primary educational and cultural link with the nation of Afghanistan.
The center is dedicated to promoting humanitarian aid in Afghanistan, printing textbooks, training teachers, mentoring journalists, and working to promote Afghanistan's culture, economy, and civil society.
This partnership not only strengthens the international bond between Nebraska and Afghanistan, but it brings in significant grant money and creates jobs for Nebraska residents.
University of Nebraska-Lincoln: International Engagement – Another university endeavor that fosters international research and creates jobs for Nebraska residents is the university's research conducted in Antarctica.
The Antarctic Geological Drilling Program, ANDRILL, has its Scientific Management Office located on campus, which fosters international awareness, research, and jobs.
As a multinational collaborative effort, ANDRILL consists of over 200 scholars from countries around the world, including Korea, Germany, Brazil, New Zealand, and more. International renown, funding, and jobs all come along with this international engagement.
<!- mfunc search_btn -> <!- /mfunc search_btn ->
Nebraska's Top International Business Organizations
Nebraska's government agencies and nonprofit organizations that are dedicated to strengthening the state's international trade relations include, but are not limited to: