The U.S. Department of State notes that New Hampshire is known for its long history of strong international relationships, which includes the Treaty of Portsmouth, a treaty negotiated in New Hampshire, which brought a final consummation to the Russo-Japanese War of 1904.
<!- mfunc search_btn -> <!- /mfunc search_btn -> <!- mfunc feat_school ->
Featured Programs:
Sponsored School(s)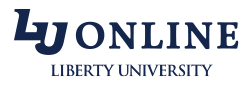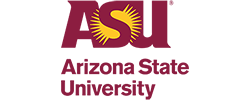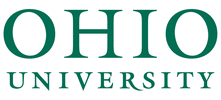 <!- /mfunc feat_school ->
Since then, the state has taken initiative to continue creating and strengthening international bonds, hosting more than 3,000 foreign physicians, teachers, au pairs, and more.
Along with this, the New Hampshire National Guard facilitated a military partnership with El Salvador in 2000, creating a mutually beneficial relationship based on cultural and military exchange.
The New Hampshire International Trade Resource Center has been vital to bringing New Hampshire to the global stage, developing and strengthening ties between New Hampshire and over 180 foreign nations, including:
Canada
Mexico
China
Germany
Netherlands
Hong Kong
France
Japan
United Arab Emirates
Israel
Afghanistan
Russia
New Hampshire's international initiatives, programs, and partners have created an environment conducive to trust and cooperation, bringing New Hampshire to the forefront of international business, humanitarian work, and trade.
Choosing the Right Degree for a Career in International Relations
Government agencies, such as the New Hampshire International Trade Resource Center, have a demand for international relations specialists who can facilitate international contracts and trade.
Private businesses, such as Elbit Systems of America, have a demand for international specialists who can manage domestic and international regulations, international marketing strategies, and international contracts.
Lastly, NGOs, such as the Peace Corps, have a demand for international relations specialists who can develop and sustain relationships through humanitarian work and international human rights law.
A career in international relations with government agencies, nonprofit organizations, or private businesses begins with the right degree.
Although programs differ according to each university, most international relations degrees include study-abroad programs or international internships, allowing students to gain hands-on and language immersion experience.
Finally, many programs are offered online, so students create flexible study schedules around their current jobs.
Earning a Bachelor's Degree in International Relations
Aspiring international relations professionals may choose from a variety of degree titles under the general major, some of which are dual degrees:
BA/BS in International Relations or Affairs
BA/BS in International Economics and Cultural Affairs
BA/BS in Political Science and International Affairs
BA/BS in Business and International Relations
BA/BS in International Relations and Communications
Core international relations courses will include courses such as:
Research Analysis in International Relations
Foundations of International Relations
History of International Relations
After these core courses, students are able to choose from a wide variety of concentrations, due to the interdisciplinary nature of the degree. Concentrations under the international relations major include specializations in law, economics, commerce, marketing, business, religion, area-specific studies, and more.
With a bachelor's degree in international affairs, students are armed to enter the workforce in varying industries, including:
Journalism
Marketing
Translation
Commerce
Compliance
For example, in May 2015, the World Affairs Council of New Hampshire posted a job vacancy for the position of International Visitors Program Coordinator, and for this position, applicants were required to hold a bachelor's degree in international relations, political science, or another related field.
<!- mfunc search_btn -> <!- /mfunc search_btn ->
Advancing to a Master's Degree in International Relations
Multinational companies, nonprofit organizations, and government agencies look for professionals with a master's degree in international relations to fill leadership positions. Among the organizations with master's-prepared professionals within their leadership structure are:
Export Import Bank
The United Nations
NH Export Expansion Fund
The European Union
Elbit Systems of America
The International Monetary Fund
The Peace Corps
Amnesty International
To prepare for careers in organizations such as these, international relations professionals may obtain a master's degree in the field. Titles for master's degrees in international relations include, but are not limited to:
MA/MS in International Conflict Management
MA/MS in International Relations & Master of Business Administration
MA/MS in International Relations & Juris Doctor
MA/MS in International Relations & Politics
MA/MS in International Relations & Commerce and Policy
MA/MS in International Relations & Comparative Global Inquiry
MA/MS in International Relations: Regional Studies
In order to be eligible to apply to degree programs such as these, applicants will often need to meet minimum admission criteria, generally including:
An undergraduate degree from accredited university
Evidence of high performance in undergraduate work (such as 3.0-3.5 GPA)
Official GRE score
Writing samples
Personal statements
Letters of recommendation
Once admitted into an international relations program, graduate students will be able to specialize in a variety of interdisciplinary concentrations. Example courses for various concentrations include:
Comparative Global Inquiry
Global strategies
Intercultural communication
Emerging powers
Chinese or Korean language
Asian Business
British or German Culture
Cross-cultural study-abroad
Area Studies
China Rising: Reorienting the Twenty-First Century Conflict Resolution
Evolution of international Regimes
Global Resource Politics
Clash of Nationalisms: Israel and Palestine
Middle East Politics
Women and Politics in Africa
International Relations and Juris Doctor
International Law
African Legal Studies
Chinese Law for US Lawyers
Comparative Law
Comparative Constitutional Law
International relations professionals with a master's degree in the field are likely to be shown preference for leadership positions in the job market.
For instance, a career as a Human Rights Officer with the United Nations requires that applicants hold a master's degree in law, political science, international relations, or a related field, with a specialization in international human rights or international humanitarianism (from a job vacancy survey conducted in May 2015 and shown for illustrative purposes only).
New Hampshire's Contribution to International Trade, Development, and Humanitarian Aid
Many nonprofits, government agencies, and private businesses based in New Hampshire are dedicated to contributing to international trade and humanitarian work. Some of New Hampshire's exceptional nonprofits include, but are not limited to:
Friends Forever – this Durham, New Hampshire-based nonprofit is dedicated to promoting trust, empathy, and friendships among cultures on conflict. International partners include northern Ireland, Uganda, and Israel.
For example, one continuing program is called "Life Raft: Israel," in which five Jewish Israeli youth and five Arab Palestinian Israeli youth, an adult educator, and a U.S.- based site manager all reside in Bloomington, IL or New England to hold meetings, connect with each other, and forge intimate relationships, despite differences in culture, ethnicity, and religion.
RAIN for the Sahel and Sahara – this Portsmouth-based nonprofit partners with the people of West Africa to provide access to education through mentoring and learning centers, food and water security through community gardens, wells, and deep irrigation, and support to community enterprise. This work is dedicated to partnering with the people of Niger in the Tillaberi, Tahoua, and Agadez regions.
World Affairs Council of New Hampshire – this nonprofit hosts events and conferences to bring about cultural and international awareness along with participating in the International Visitors Leadership Program (IVLP), which hosts foreign dignitaries in New Hampshire to create and sustain close international relationships through cultural exchange.
Some examples of IVLP programs include hosting eight Philippine guests for a conference titled "Leadership, Accountability, and Efforts at Addressing and Reducing Corruption," and hosting thirteen dignitaries from African for a conference titled, "Supporting Survivors of Gender Based Violence."
The Water Project, Inc. – this Concord-based nonprofit is dedicated to facilitating humanitarian aid in sub-Saharan Africa, where millions of people suffer form a lack of access to clean water.
Their partnership with sub-Saharan African in providing access to safe water promotes health, agricultural sustainability, a solution to poverty, and support for increased education. Projects are centered in African countries such as Uganda, Kenya, Rwanda, and more.
World Fellowship Center – this Conway-based nonprofit hosts an inter-generational peace and justice camp that focuses on global justice issues, such as slavery and freedom, discrimination and discomfort, and the photography of resistance.
Child Voice International – based in Newmarket, this nonprofit organization works to rehabilitate war-affected children throughout the world. In order to rehabilitate these children, the organization focuses on counseling, language-based literacy, life skills training, vocational training, and supplying income-generating projects.
Along with this, Child Voice International works to support local schools and education, establish heath care clinics, develop sustainable, safe water sanitation systems, and revitalize the local economy through various projects.
<!- mfunc search_btn -> <!- /mfunc search_btn ->
New Hampshire-Based Organizations Dedicated to Promoting International Relations
Organizations based in New Hampshire that contribute significantly to the state's international presence include:
State
Nonprofit