New Hampshire's international partnerships and engagement in the global economy promotes close international ties, advances national security, and creates jobs in the state. Among these are high paying international business jobs in corporate leadership, logistics management, business development, marketing and more.
<!- mfunc search_btn -> <!- /mfunc search_btn -> <!- mfunc feat_school ->
Featured Programs:
Sponsored School(s)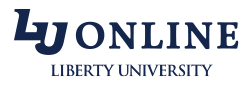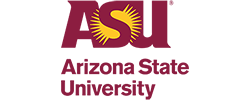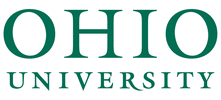 <!- /mfunc feat_school ->
The U.S. Department of State reported that New Hampshire-based businesses exported $3.4 billion in goods and $2.6 billion in services in 2012.
Along with this, the U.S. Department of State reported that:
Customers in 180 foreign countries buy New Hampshire-based goods and services
International trade creates and supports over 180,000 New Hampshire jobs
The National Visa Center alone, located in Portsmouth, employs 540 individuals to handle scheduling immigrant visas
The National Passport Center employs more than 800 individuals, and it is one of the largest employers in the Portsmouth area
New Hampshire's involvement in International Narcotics and Law Enforcement Affairs (INL) brings in $90,000 to the New Hampshire economy through jobs and manufacturing opportunities that supports INL's mission
Finally, the New Hampshire Division of Economic Development Office of International Commerce acknowledges that 96% of the world's consumers live outside of the US. Because of this, the Division works in collaboration with other private and public organizations throughout the state to offer support to New Hampshire businesses that will facilitate international business and trade.
This Division has created strategic international relationships with foreign stakeholders that promote global trade. Partnership include those with countries such as:
Denmark
Germany
Singapore
Japan
Scotland
South Korea
New Hampshire's dedication to promoting international trade increases the state's international visibility and renown, all while bolstering its economy and creating jobs.
Finding the Right International Business Degree for a Career in New Hampshire
A bachelor's degree in international business is a starting point for those who want to work with top multinational and multi-domestic companies with operations in New Hampshire. Graduate programs are available to professionals interested in pursuing upper-level management and executive leadership positions with these companies.
Schools of international business offer these degrees through interdisciplinary programs that merge international studies with business studies.
Earning a Bachelor's Degree in International Business
International business majors may pursue a number of degree options through New Hampshire's schools of international business:
Bachelor of Science in Global Affairs: International Business
Bachelor of Arts in International Relations: Business
Bachelor of Science in Business Administration: International Business
Bachelor of Science in International Business
Within these degrees, international business majors take a few different types of courses, generally including:
General Education Courses
Business Courses
International Business Track Courses
Specialized international business tracks may include:
Foreign Language
Regional Track
Accounting
Finance
Economics
Politics
Management
Marketing
Courses will vary from track to track, including courses such as these:
International Business: Management
International Management
Management Information Systems
Operations Management
International Business: Marketing
International Marketing
Integrated Marketing Communications
Consumer Behavior
International Business: French
French Conversation
France and Its Culture
French for Business
International Business Jobs in New Hampshire
Jobs that may require applicants to hold a college degree in international business include, but are not limited to:
Global Sales Representative
International Events Coordinator
International Climate Program Assistant
International Mobility Partner
International Affairs Intermediate Analyst
Research Analyst
International Trade Associate
International Development Coordinator
Business professionals in New Hampshire with a bachelor's degree often go on to pursue jobs such as these (Taken from a survey of international business jobs available in California in July 2015 and shown for illustrative purposes only):
Buyer for Albany International Corp. in Rochester – this professional must hold a bachelor of science or bachelor of arts degree in business (or another related field) and five years of experience in purchasing environments, in order to be prepared to support procurement activities, identify savings projects, work with the strategic supply chain team, implement weekly open purchase orders, and more.
Advancing to a Master's Degree in International Business
Although many professionals may begin their career with a bachelor's degree in international business, New Hampshire's top international businesses look for corporate leaders with advanced degrees, such as these:
Master of Business Administration: International Business (MBA)
Master of International Management (MIM)
Master of International Business (MIB)
Master of Arts in International Relations and Master of Business Administration (MA/MBA)
<!- mfunc search_btn -> <!- /mfunc search_btn ->
To enroll in one of these programs, applicants must meet minimum admissions criteria, such as:
Hold a bachelor's degree
Maintain a 3.0 (or higher) GPA
Submit official GMAT scores
Most of these degrees will include a blend of business and international studies courses, including, but not limited to:
Quantitative Business Methods
Negotiation
Global Business Law
Global Economics
International Marketing
International Finance
Dual degrees, such as the MA/MBA, will include three sets of courses—one specifically devoted to international relations, one specifically devoted to business, and another specifically devoted to international business, such as:
International Relations
Theory and Policy
Political Economy
Security Studies
Regional Studies
Business
Business Law
Leading Organizations and People
Competition, Innovation and Strategy
International Business
International Finance Management
Global Strategic Marketing
Managing Political, Economic, Social, Technological, and Country Risk
International Business Careers in New Hampshire
Jobs that may require applicants to hold a master's degree in international business include, but are not limited to:
Director of Global Business Development
Director of International Business Development
International Assignment Consultant
Associate General Counsel
Professor of International Studies
Product Marketing Manager
Managing Director of Sales
International Marketing Manager
An example of an advanced international business job in New Hampshire reveals the type of qualifications New Hampshire's top companies are looking for (shown for illustrative purposes only):
Director of Business Development for L-3 Communications in Londonderry – Applicants to this position should have an MBA specializing in marketing, management, engineering, or global business, and ideally, this professional would have 10+ years of experience in global aerospace and defense industry.
This professional will be responsible for developing strategy and capturing business opportunities, implementing business development projects, gathering market intelligence, and more.
New Hampshire's Leading International Business Organizations
Some of New Hampshire's leading organizations devoted to facilitating international trade between the state and vital foreign stakeholders include, but are not limited to:
International Trade Resource Center (ITRC) — based in Concord, this Office of International Commerce is part of the New Hampshire Division of Economic Development. ITRC works to support New Hampshire businesses in engaging in global trade through planning, developing, and administering programs for international trade promotion.
Along with this, ITRC coordinates other organizations involved in similar events and makes foreign market development research accessible to all New Hampshire businesses. ITRC's services include export finance and insurance, US export controls, logistics, marketing, developing international markets, and more.
U.S. Global Leadership Coalition: New Hampshire – this coalition recognizes that international affairs is vital to the New Hampshire budget and local economy, supporting 21% of the economy's total jobs in 2010.
Because of this, the coalition works with private, nonprofit, and public organizations across New Hampshire to inspire and educate the state's residents on the importance of diplomacy and international trade.
New Hampshire Export Assistance Center – this center is part of an international network consisting of over 160 offices in over 80 counties worldwide. The international trade specialists at this center help New Hampshire businesses to evaluate international partners, navigate international documentation challenges, create market strategies, and conduct one-on-one export counseling.
New Hampshire Department of Agriculture, Markets, and Food – this department works to increase the amount of international trade with New Hampshire-grown agriculture by working with Food Export USA – Northeast and the State of New Hampshire Office of International Commerce.
<!- mfunc search_btn -> <!- /mfunc search_btn ->
Through these, the department connects agricultural producers to buyer's missions, food shows, market builders, branded programs, and more.
Granite State District Export Council – this council plays a vital role in developing international relationships that lead to international trade, having hosted the State of New Hampshire Trade Mission to Colombia, which fosters international relationships through individualized matchmaking appointments and evening receptions.
Buyers in Colombia are looking to buy in target markets such as defense, renewable energy, construction, medical equipment, processed food, and more.
International Trade Administration: New Hampshire – this administration works to support and connect New Hampshire businesses in international trade by networking with foreign stakeholders.
For instance, Globe Holding Company LLC in Pittsfield was supported by the association, who encouraged it to engage in the Security Trade Mission to Brazil, which resulted in a $250,000 export sale to Brazil.
Links to these organizations are provided here: