Oregon's international relations professionals – protocol specialists, intelligence analysts, and translators to name just a few – play an important role in helping the state expand its influence in the global community.
<!- mfunc search_btn -> <!- /mfunc search_btn -> <!- mfunc feat_school ->
Featured Programs:
Sponsored School(s)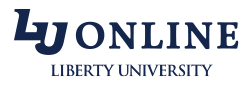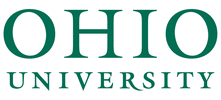 <!- /mfunc feat_school ->
This has recently included participation in:
International trade shows – In 2011 the state issued a travel grant to the private Eugene-based recycling machine manufacturer Bulk Handling Systems to attend a foreign trade show in Moscow, which helped them increase sales by an estimated $15 million
International trade – According to the US Department of State, in 2012 Oregon exported $8.2 billion worth of goods to foreign countries
Diplomacy initiatives – The Middle East Partnership Initiative recently invested over $263,000 to bring students from Africa and the Middle East to study democracy in Oregon
Humanitarian efforts – Oregon governmental and non-profit agencies recently worked to settle 875 newly-arrived refugees throughout various cities across the state
Global security – Officials representing the Oregon National Guard and Portland International Airport recently visited the main airport in Dhaka, Bangladesh as part of an ongoing security partnership to improve that country's airport security and screening, paving the way for direct flights between Bangladesh and the United States
International relations professionals are an integral part of each of these areas, and can be contrasted with international business professionals who share some overlapping expertise, but focus mainly on topics related to trade, export, and economics.
The field of international relations includes careers in the state's public, private, and non-profit sectors. Examples of some of the most preeminent government agencies in Oregon involved in international relations include:
City of Portland Office of Government Relations, International Relations
Oregon Secretary of State, Marketing and International Trade
Business Oregon's Global Connections and Trade Team
Making the Decision to Major in International Relations
Oregon is home to several colleges and universities that offer undergraduate and graduate degrees in the field of international relations. Residents also have the option of earning their degree online from nationally recognized schools.
A degree in international relations is often a foundational requirement for working in the field, while graduate degrees are often preferred or required for higher-level positions such as these:
Ambassador to the United Nations
Intelligence Analyst with the CIA
Diplomat with the US State Department
Program Director with Amnesty International
Foreign Correspondent with a major news organization
Bachelor's Degree in Foreign Relations
A four-year bachelor's degree program is typically comprised of two segments. Students begin by completing undergraduate course requirements in subjects such as:
Political Science – systems of government
Economics – macro and micro economics
Geography – natural resources and political boundaries
History – world history and the history of specific continents
Language study – Russian, Chinese, Arabic, Spanish, Portuguese, and more
In the latter two years, students will take classes specific to the international relations major:
Advanced language study
Globalization and the global economy
Cross-cultural value systems
Capital and culture
Global development and environmental issues
Study abroad and internships
Graduates with a bachelor's degree can pursue jobs like:
Deputy in the US Chamber of Commerce
Senate or Representative Assistant
Translator or Interpreter
Foreign Outreach Specialist with an NGO
Grant Writer
Foreign Policy Advisor
<!- mfunc search_btn -> <!- /mfunc search_btn ->
Master's Degree in International Relations
Earning a master's degree in international relations can prepare professionals to move into positions of influence. Once admitted to a master's program, students will complete a core set of IR classes, typically including subjects like:
International community development
Gender and international politics
Delivering international aid
Cross-cultural communication
Indigenous cultural studies
Language for international relations
Comparative tribalisms
Global population displacement
Within a general IR program students can also choose to focus in-depth on a particular area of study. This will mean taking a variety of courses on topics of specialization such as:
Global Security
International Development
International Negotiation and Conflict Resolution
Foreign Policy and National Security
Cultural Arts
NGO and Humanitarian Aid Management
International Education
Global Health and Development
Global Environmental Studies
Graduates with a master's degree in International Relations can pursue career paths like:
Foreign Intelligence Officer
Immigration Specialist
Diplomatic Service Officer
NGO or Non-Profit Program Director
Diplomat or Ambassador
Director of Global Relations
Professor of International Studies
Oregon's Contribution to International Diplomacy, Trade Relations and Humanitarian Aid
Oregon's international relations professionals have an important impact in their field in the public, private, and non-profit sectors:
International Pacific Halibut Commission – This agency ensures international fishing levels of halibut remain sustainable, allowing an important Oregon export to flourish and recently gaining a federal contribution of $960,000. IR professionals involved with this agency include treaty and international law experts.
Oregon Secretary of State, Marketing and International Trade – Part of the Oregon Small Business Development Center, this program offers small businesses workshops, seminars, and referral services with the goal of establishing international business relationships. IR professionals involved with the agency include interpreters, trade advisers, and foreign outreach specialists.
World Affairs Council of Oregon – Offering more than 40 public programs every year, this organization regularly sponsors big-name speakers in the field of IR. The goal of the council is to broaden the public's knowledge and awareness of important international affairs. Featured public speakers include:
Muammar al-Qaddafi
Madeline Albright
Reza Aslan
Bill Moyers
Ehud Barak
John Bolton
Bono
Wangari Maathai
IR professionals involved with this organization include program coordinators and protocol associates.
Oregon Model United Nations Program – High school students throughout Oregon been benefiting from its model UN program for 68 years and counting. As a simulation of the actual UN, this organization is one of the best ways prospective international relations professionals can prepare for a career in this field starting in high school. Among the strengths of this program are the development of a sense of global citizenship and an understanding of current world issues.
Oregon's International Relations Professionals
The following were taken from a survey of job vacancies in June of 2015 and are shown as illustrative purposes only:
Security Operations Center Operator with Security Industry Specialists in Prineville – Working with a private security company, this professional's potential clients can include foreign dignitaries, political dissidents, and trade representatives. The primary duty of this professional is security management for an assigned target.
Applicants are expected to have at least a bachelor's degree in a field such as international relations, business, or political science.
Associate Director of International Recruitment and Outreach with Portland State University – This professional is responsible for ensuring that PSU meets its international recruitment goals by developing and implementing innovated recruiting strategies.
A bachelor's degree is required while a master's degree in a field related to international relations, public relations, or higher education administration is preferred.
Real Estate Investment Assistant with Aginsky Capital Group in Portland – This professional will manage and promote this company's global investments and portfolios. Other duties include market analysis to identify potential investments.
Applicants for this position should have completed some graduate level courses in international relations.
<!- mfunc search_btn -> <!- /mfunc search_btn ->
Oregon's International Relations Resources
International relations professionals can find local resources throughout Oregon, including governmental agencies and nongovernmental organizations:
Government Agencies
Non-Governmental Organizations
<!- mfunc feat_school ->
Featured Programs:
Sponsored School(s)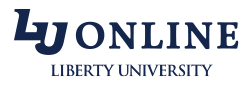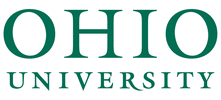 <!- /mfunc feat_school ->