Pennsylvania's international relations professionals play an important intermediary role between private, non-profit, and public agencies within the state and foreign nations in several key areas:
<!- mfunc search_btn -> <!- /mfunc search_btn -> <!- mfunc feat_school ->
Featured Programs:
Sponsored School(s)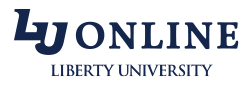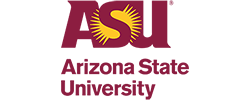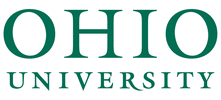 <!- /mfunc feat_school ->
Global trade – In 2013 there were 15,644 Pennsylvanian companies exporting goods to foreign markets, according to the US Department of Commerce
Global security – In 2013 Pennsylvania hosted 20 National Police Officers from Liberia who were training in a program sponsored by the Bureau of International Narcotics and Law Enforcement Affairs
Diplomacy – Pennsylvania's Small Business Network program recently created 11 economic and cultural partnerships through the Network of the Americas International Sister Center Program
International Relief – Relief agencies based in Pennsylvania responded to recent disasters such as the earthquake in Nepal and cyclone in the Philippians; last year 2,507 refugees were settled throughout Pennsylvania
International relations professionals work with these complex and multifaceted issues, forging relationships with the likes of policy makers and diplomats. They can be contrasted with international business professionals who are focused mainly on trade and finance.
Government is an important actor in the field of international relations. Government agencies in Pennsylvania that rely on skilled international relations professionals include:
Pennsylvania Small Business Development Centers, International Operations
Pennsylvania Department of Community and Economic Development
Pennsylvania Regional Export Network
Northeast Pennsylvania International Business Development Program
Philadelphia Mayor's Office of Immigrant and Multicultural Affairs
Pursuing a Major in International Relations
Earning a degree in international relations is one of the best investments prospective professionals in this field can make. While a bachelor's degree in IR is often a minimum requirement for many entry-level jobs, holding a master's degree can sometimes be a must for leadership positions.
There are several colleges and universities located throughout Pennsylvania that offer undergraduate and graduate level international relations programs, both in the traditional classroom setting as well as through distance learning.
International relations majors have gone on to pursue careers with such agencies as:
The US Foreign Service
Central Intelligence Agency
Peace Corps
United Nations
US State Department
Leading colleges and universities
Large multinational corporations
Feed the Children
World Health Organization
Bachelor's Degree in International Relations
A four-year bachelor's degree in international relations starts with around two years of undergraduate courses that prepare students for core IR subjects in a progressive succession of coursework that can look like this:
General Undergraduate Courses (GURs)
Introduction to political science
Geography
Cultural anthropology
Micro and macro economics
World civilization
Critical thinking in mathematics
Academic report writing
Foreign languages
World religions
Core Undergraduate IR Courses
Comparative politics
Contemporary global issues
International political economies
Methods of political science
International law
Multinational organizations
Environmental law
International peace and security
Graduates that hold a bachelor's degree in international relations go on to pursue such jobs as:
Research assistant with a college or university
Translator or interpreter
Grant writer with an NGO
Immigration analyst
Foreign outreach associate
Intelligence research associate
Program assistant with a non-profit organization
<!- mfunc search_btn -> <!- /mfunc search_btn ->
Master's Degree in International Relations
A master's degree in international relations can be indispensable for professionals that want to pursue careers in leadership and expand their professional options. Graduates that hold a master's degree can pursue such positions as:
Ambassador
IR specialist
Global program manager for a multinational corporation or humanitarian agency
Diplomat
Foreign service officer with the State Department
Professor of international relations
Senior intelligence analyst
Global security adviser
When selecting a graduate school in Pennsylvania it is important to research its entrance requirements. While these are unique for each school, some common standards include:
A bachelor's degree in any field
GRE exam
Minimum GPA
Leadership and community involvement skills
Letters of recommendation
Once accepted, students can expect to study core IR graduate subjects like:
Global cultures and diversity
Policies, principles, and practices of global economics
US foreign policy
Multi-governmental relations
International relations theory and diplomatic protocol
Legal frameworks within international affairs
Many IR master's programs will also offer students specific programs of focus for an IR specialization. Areas of specialization within an IR master's degree program can include:
International Development
Global Security
Foreign Policy
National Security
Conflict Resolution
International Negotiation
Global Health
Comparative Political Systems
Pennsylvania's Contribution to International Diplomacy, Trade and Humanitarian Aid
Pennsylvania's NGOs and state government agencies have had an important impact in the realm of international relations.
Pennsylvania Small Business Development Centers
State-sponsored development centers are located throughout Pennsylvania, with the mission of advancing small businesses interests throughout the state, nation, and world. International relations professionals – including translators, program directors, and international trade consultants – play a vital role in this endeavor. Services and agencies involved with these development centers include:
US Trade and Development Agency
International business education programs
International business resources
Specific export guides for Panama, South Korea, and Colombia
Mennonite Central Committee (MCC)
Having a significant global relief agency headquartered in Akron is a boon for international relations professionals, who act in a variety of roles with this non-profit organization. MCC's mission rests on the three legs of engaging in disaster relief, global development, and the promotion of peace. Locations where MCC operates include:
Afghanistan
North Korea
Central African Republic
Sudan
South Africa
Haiti
Bolivia
Iran
Syria
Egypt
Examples of International Relations Careers in Pennsylvania
Pennsylvania offers unique opportunities for aspiring and experienced international relations professionals. The following are some examples of recent job listings taken from a survey conducted in June of 2015, and provided for illustrative purposes only:
Global Health, Safety, and Security Relationship Manager with HTH Worldwide in Radnor – This global company provides health insurance for world travelers using a network of physicians, hospitals, and advanced technologies. This manager position charges the incumbent with advancing HTH's services worldwide.
Applicants should have at least a bachelor's degree in International Relations, Security, or a related field.
Statistician with the US Department of Labor, Office of Field Operations in Philadelphia – This professional is responsible for data collection, processing, and analysis in the DOL's area of operations around Philadelphia. This data is related to, and has an impact on, global labor markets and economies.
Applicants can qualify for this position by having a bachelor's degree in a field such as International Relations, Social Sciences, Political Science, or Public Administration.
Lecturer at the University of Pittsburgh – this professional instructs students regarding general as well as specific areas of international relations.
Non-tenured lecturers can qualify with a master's degree in International Relations, while those seeking tenured tracks should invest in a doctoral degree.
<!- mfunc search_btn -> <!- /mfunc search_btn ->
Pennsylvania's International Relations Resources
Aspiring and practicing international relations professionals can find local resources located throughout the state:
Government Agencies
NGOs, Non-Profits, and Humanitarian Organizations
<!- mfunc feat_school ->
Featured Programs:
Sponsored School(s)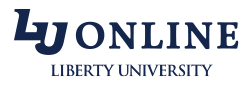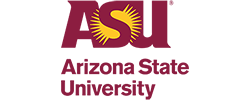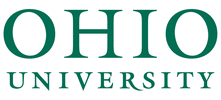 <!- /mfunc feat_school ->