According to the US Department of Commerce, in 2014 exports from Pennsylvania to foreign markets around the world amounted to $40.2 billion. Larger than the Gross Domestic Product of many countries, that number highlights the importance of the global business experts that facilitate international trade and commerce.
<!- mfunc search_btn -> <!- /mfunc search_btn -> <!- mfunc feat_school ->
Featured Programs:
Sponsored School(s)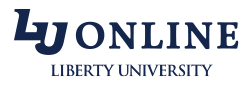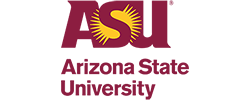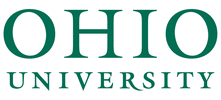 <!- /mfunc feat_school ->
Trade analysts are one example of an important professional in this field, combing through data to find the regions that offer the highest price for the state's products, and the lowest prices for materials and parts. Trade law and policy experts are another important player, ensuring the state's exports adhere to all US and foreign regulations.
Pennsylvania's leading export industries fetched the following market export values in 2014:
Chemicals – $6.80 billion
Machinery – $4.51 billion
Transportation equipment – $3.93 billion
Computer and electronic products – $3.78 billion
Primary metal manufactures – $3.42 billion
Pennsylvania's Office of International Business Development works with international partners to represent Pennsylvania as a good location for foreign investment. This is good news for the state since foreign investment supported 5.4 percent of the state's total private industry employment as of 2012.
The state's Office of International Business Development is quick to highlight some of Pennsylvania's major international business advantages:
Six international airports that move 560,000 metric tons of material each year
Four class-one railroads, and 66 in total – the highest number in the nation
Three major water ports that provide access to the Great Lakes, Atlantic, and Gulf of Mexico
Within one day's drive of 60 percent of the US and Canadian populations
Seven foreign trade zones
Bachelor's and Master's Degrees in International Business
An undergraduate degree in international business is the starting point for many entry-level positions with multinational and multi-domestic corporations, while graduate programs are often a requirement for more advanced positions in corporate leadership. International business schools in Pennsylvania offer undergraduate and graduate degree programs in online formats as well as through traditional on-site programs.
Bachelor's Degree in International Business
Pennsylvania's international business schools offer several undergraduate options that include:
Bachelor of Science (BS) in International Business
Bachelor of Science (BS) in Business Administration focus in International Business
Bachelor of Science (BS) in Business with a focus on Global Management
Bachelor in Business Administration (BBA) in International Business
Core program subjects covered as part of the bachelor's degree program include:
Global business issues relating to government, culture, and society
Management of an international workforce
Business statistics
Strategic management for multinationals
International economics and finance
Global supply chain management
Global marketing
Business law
Bachelor's-prepared international business professionals often go on to careers such as these:
Public Relations Specialist
International Finance Associate
International Appraiser
Supply Chain Manager
International Management Analyst
Business Development Advisor
International Buyer
<!- mfunc search_btn -> <!- /mfunc search_btn ->
Master's Degree in International Business
Earning a master's degree is often compulsory for professionals looking to advance to upper-level management and executive positions in multinational and multi-domestic companies.
The first step to completing this degree is to research the specific admission requirements for a chosen graduate school, which can include:
Prior experience working in the field of international business
Letters of professional and academic intent
Letters of recommendation
Bachelor's degree
Minimum GPA
Minimum score on the GRE or GMAT
Students should also be familiar with the different types of degree programs that may be offered through Pennsylvania's international business graduate schools:
Master of International Business (MIB)
Master of Business Administration (MBA) in International Business
Master of Science in International Management (MIM)
Master of Science (MS) in International Business
Important core courses that are part of these academic programs can include:
Global investment management
International financial and trade law
Management of international mergers and acquisitions
Intellectual property law on the world stage
Global economy and energy
Managing industries undergoing privatization and deregulation
Emerging markets
International business transactions
International entrepreneurship
Economics and management of technology
Master's programs may also offer students an option to specialize in a particular area of focus. These topics of concentration can include:
International Trade
International Environmental and Natural Resources Policy
International Monetary Theory and Policy
International Information and Communication
Regional specialization, such as Africa, the Middle East, China, Southwest Asia, or Brazil
International Business Relations
Professionals with a graduate degree in international business can go on to careers such as these:
Import-Export Coordinator
Senior Trade Analyst
Chief Financial Officer
International Bank Manager
Senior Quality Control Auditor
Management Analyst
Senior Business Consultant
Pennsylvania's Contribution to International Trade and Global Commerce
Pennsylvania's international trade professionals helped local businesses export billions of dollars worth of products in 2014, according to the US Department of Commerce:
Canada – imported $12.08 billion in Pennsylvania products
Mexico – imported $3.73 billion in Pennsylvania products
China – imported $2.38 billion in Pennsylvania products
United Kingdom – imported $1.90 billion in Pennsylvania products
Netherlands – imported 1.89 billion in Pennsylvania products
Pennsylvania Office of International Business Development
Part of the Pennsylvania Department of Community and Economic Development, the Office of International Business Development is a key state resource for businesses that want to have an international presence. This office provides business services that include:
Export assistance programs
Market research
Export counseling
Grant and financing programs
Trade missions and foreign exposition resources
Logistical support for business trips
Technical support and education programs
International Business Careers in Pennsylvania
The following careers were surveyed in July of 2015, and are provided here as illustrative examples only:
Associate Economist with Moody's in West Chester – Candidates for this position must have a bachelor's or master's degree in this field in order to conduct in-depth research and analysis regarding international, state, and metropolitan economies.
<!- mfunc search_btn -> <!- /mfunc search_btn ->
Import-Export Logistics Specialist with GE Power and Water in Trevose – This professional is responsible for shipments that are exported to, or imported from, global partners. The incumbent's duties include communicating directly with customers about order status and shipment documentation. Candidates must have at least a bachelor's degree in Supply Chain, Logistics, Business, or Engineering.
International Tax Consultant with Deloitte Tax in Pittsburgh – This professional will work with multinational clients to help them integrate tax planning in their overarching business strategy. Applicants can qualify for this position with a bachelor's degree in Business Administration or a master's degree in Accounting or Taxation.
Local Resources for Pennsylvania's International Business Students and Professionals
Aspiring and experienced international business professionals can find helpful resources in communities throughout Pennsylvania:
State Government
Private and Professional Organizations