According to the U.S. Department of State, South Carolina has hosted more than 4,600 international exchange visitors over the years, which has helped to develop and strengthen the relationship the state has with a number of foreign nations around the world.
<!- mfunc search_btn -> <!- /mfunc search_btn -> <!- mfunc feat_school ->
Featured Programs:
Sponsored School(s)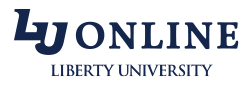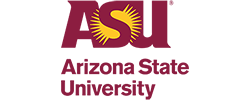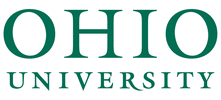 <!- /mfunc feat_school ->
The residents of South Carolina are a vital part of creating these ties, with 459 residents volunteering as citizen diplomats and hosting foreign dignitaries in the state's International Visitor Leadership Program.
Along with hosting foreign dignitaries, the state has created strong relationships with foreign stakeholders through education initiatives and military partnerships, including:
Clarflin University's partnership with the University of Calcutta to develop an initiative focused on promoting eco-friendly entrepreneurial programs for women
The South Carolina National Guard's participation in the State Partnership Program, which formed a key tool in U.S. security cooperation by building a partnership with Colombia in 2012.
Finally, the Charleston Council for International Visitors works to bring current and former foreign dignitaries to South Carolina in order to build face-to-face, intimate relationships between the state and international stakeholders.
This council plays a vital role in developing and sustaining international relations between South Carolina and foreign countries, including:
Australia
Federated States of Micronesia
Malaysia
Papua New Guinea
People's Republic of China
Colombia
Russia
Thailand
Overall, South Carolina's initiatives and international programs continue to establish and confirm its place on the world stage.
Earning a Degree in International Relations
A degree in international relations will be beneficial for students and professionals who want to understand how politics, religion, culture, and governments affect the quality of worldwide citizenship.
International relations students will be prepared to enter careers in government agencies (federal, state, and local), non-profit organizations, public administration services, international education, or in the international private sector.
Although each program varies, most international relations programs focus on studying abroad or obtaining international internships, which contribute to both students' hands-on experience and their level of foreign language acquisition.
Students and young professionals who are already in the workforce and want to pursue a degree in international relations will have plenty of opportunity, since many international relations programs (B.A., B.S., and M.A.) are offered in online and blended formats.
Options for Bachelor's Degrees in International Relations
Some degree options for students interested in international relations include:
Bachelor's in Political Science and International Studies
Bachelor's in International Politics
Bachelor's in International Studies/Affairs
Bachelor's in International Relations and Diplomacy
The international relations degree is intrinsically interdisciplinary, meaning that students, after taking core courses, can specialize their degree to their specific interests. Core courses in international relations degrees include courses such as:
Global Citizenship
Comparative Politics
Multicultural Understanding
Controversies in World Politics
International Research Analysis
After completing core courses, students can choose a concentration in various areas of study, such as:
Politics
Political Theory
Public Policy
Regional Studies
Economics
International Security
Social Development
Human Rights
International Governance
International History and Culture
A concentration will provide students with an in-depth understanding of one area, preparing them to enter the workforce in that field.
Some career areas students with international relations degrees tend to enter include, but are not limited to:
International Development
Journalism
Human Rights Advocacy
Research
International Marketing
<!- mfunc search_btn -> <!- /mfunc search_btn ->
Advancing to a Master's Degree in International Relations
Master's degrees in international relations allow students to become specialists in areas including business, marketing, policy, law, or journalism, along with deepening their understanding of the field of international relations.
In order to meet the admission criteria for most master's programs in international relations, students will want to hold a bachelor's degree from an accredited university, have a strong GPA in undergraduate work, and submit official GRE scores.
Varying specialized international relations degrees include, but are not limited to:
MA in International Public Administration
MA in International Public Policy
MBA in International Relations
MA in International Law (MA & Juris Doctor)
MA in International Politics and Business
MA in International Relations and Journalism
MA in International Relations and Russian/Slavic Studies
MA in International Relations and European Studies
Choosing a graduate major in international relations typically means selecting a concentration in a specific area of practice of in regionally specific studies. Courses differ based on the concentration and can include:
MA in International Relations and Russian/Slavic Studies
Russian Language
Defining Russia
Russian Field Study
MA in International Law (MA & Juris Doctor)
Indigenous Peoples in International Law
War, Crime, and Terror
International Human Rights
MA in International Relations and Journalism
Writing, Research, and Reporting
The Constitution and the Media
International Reporting
Professionals with master's degrees are trained to enter the workforce in top-notch multilateral organizations, private corporations, non-profit organizations, government agencies, think tanks, and leading universities.
Some premier international organizations that will look to hire and retain professionals with advanced degrees include:
The United Nations
The World Bank
The International Criminal Court
The World Health Organization
S. Department of State
Council of American Ambassadors
The Red Cross
South Carolina's Contribution to International Trade, Development, and Humanitarian Work
Some of South Carolina's major contributors to international trade, development, and humanitarian work include:
Columbia World Affairs Council – this nonprofit serves as a bridge between local South Carolinians and foreign global counterparts, developing local understanding of international affairs and increasing South Carolina's visibility as a world-class state.
One of the programs this Council utilizes to promote international relations is Sister Cities International, which facilitates relationships in the areas of education, medicine, business, religion and culture.
The Council's Sister Cities include Kaiserslautern, Germany; Cluj-Napoca, Romania; Plovdiv, Bulgaria; Chelyabinsk, Russia; Yibin City, China; and Accra, Ghana.
World Affairs Council of Hilton Head—this council focuses on community education outreach, bringing foreign dignitaries into the state to strengthen international ties. Speakers for the 2015-2016 year include the Polish Ambassador to the United States—Ryszard Schnept, Ambassador James Jeffrey—Turkey's Strategy in the Middle East, David Goldwyn—speaker on U.S. energy foreign policy, and more.
The South Carolina International Association of Business Communicators – this not-for-profit organization focuses on linking organizational and business communicators to a global network of over 80 countries worldwide, promoting networking and diversity, and developing strong international ties with foreign counterparts.
Christian Blind Mission International – based in Greenville, South Carolina, this nonprofit has offices worldwide in countries such as Australia, New Zealand, South Africa, Switzerland, and more. The organization is dedicated to advocating for and improving the quality of life for those with disabilities living in sixty-eight countries with severe poverty.
Water Missions International – based in Charleston, this nonprofit partners with multiple countries, including Belize, Haiti, Honduras, Indonesia, Kenya, Malawi, Mexico, and more in order to provide safe water access, sanitation solutions, and hygiene education.
Palmetto Medical Initiative – based in Charleston, this initiative is based on a self-sustaining model that improves medical care and education in developing countries, specifically working in Uganda and Nicaragua. In Masindi, Uganda, the initiative has set up the Masindi-Kitara Medical Center that has served over 80,000 patients, and in El Viejo, Nicaragua, the Clinica Iniciativa Medica El Viejo was opened in 2014.
<!- mfunc search_btn -> <!- /mfunc search_btn ->
South Carolina-Based Organizations Dedicated to Promoting International Relations
Initiatives, programs, organizations, and agencies based in South Carolina that are dedicated to bringing the state to the forefront of international relations include:
State
Nonprofit/Not-For-Profit
<!- mfunc feat_school ->
Featured Programs:
Sponsored School(s)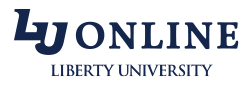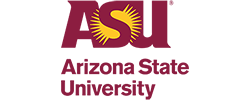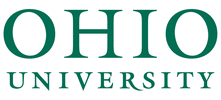 <!- /mfunc feat_school ->