Nearly one-third of South Carolina's total international exports are sold to the 20 foreign countries that signed on to an international trade agreement established in 2008. Since the agreement lowered tariffs and made international exports from the US more lucrative, the value of exports from South Carolina these nations has increased by 63%.
<!- mfunc search_btn -> <!- /mfunc search_btn -> <!- mfunc feat_school ->
Featured Programs:
Sponsored School(s)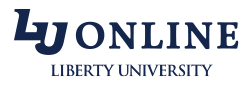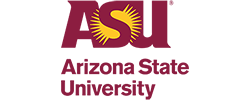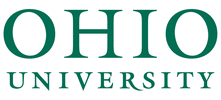 <!- /mfunc feat_school ->
From import/export compliance officers and supply chain managers, to trade specialists and wholesale buyers, the international business professionals that make South Carolina's export market thrive are highly valued for their expertise, and well compensated.
Robust trade is often the result of groundwork that has been laid by diplomats, humanitarian aid program directors and university cultural exchange officers, among other international relations specialists. As the work that international relations specialists perform helps to improve South Carolina's visibility in the global arena, these professionals are well compensated for their unique expertise.
International Business Salaries in South Dakota
South Carolina's top five export markets are in China, Germany, Canada, Mexico, and the United Kingdom. Each of these countries come to the international market with different needs and concerns. It takes international business professionals to make sure those needs are met by South Carolina businesses.
The professionals that contribute to the success of internationally focused enterprises in South Carolina are well compensated for their expertise, as indicated in the ranges shown here (average starting salary – 90th percentile salary).
Compliance officers – $36,960 to $88,980
Wholesale buyers – $39,140 to $81,530
Public Relations and Fundraising Managers – $56,200 to $147,680
Transportation, Storage, and Distribution Managers – $67,320 to $148,000
Marketing Managers – $73,370 to $169,370
Chief Executives – $91,220 to $180,000
A more complete analysis can be found in this table:
Occupation
Employment
Annual mean wage
Industrial Production Managers
3030
107890
Purchasing Managers
750
94200
Transportation Storage and Distribution Managers
1000
96660
Compliance Officers
2960
55880
Management Analysts
7580
71170
Market Research Analysts and Marketing Specialists
4660
56330
(Data gathered from the US Department of Labor, 2014)
Salaries in South Carolina for Professionals in International Relations
International relations workers create new pathways for exchange between foreign stakeholders and the humanitarian aid organizations, universities and other nongovernmental organizations in South Carolina that focus their efforts on international projects. For example, Boeing South Carolina, a transportation equipment manufacturer in Charleston, partnered with First Baptist Church in Texas to transport medical equipment to Kajiado Kenya in 2014.
This humanitarian effort not only helped give medical attention to those who needed it in Kenya, but it solidified business relations between Kenya Airways and the Boeing manufacturer in South Carolina. Not long after that humanitarian flight landed, Kenya Airways purchased nine new Boeing 787s from the South Carolina manufacturer. This is international relations at work.
<!- mfunc search_btn -> <!- /mfunc search_btn ->
From diplomats who officially represent the state government in fostering relationships with officials, to religious or non-profit organizations working at the ground level, international relations professionals make South Carolina a leader in the international community.
The salary ranges shown here were collected from a survey of job postings in South Carolina conducted in July 2015:
Assistant Director of International Admissions – $24,000 to $45,000
Interpreter – $34,586 to $46,278
NGO Director – $36,000 to $81,000
Communications manager – $37,000 – $135,000
Senior Program Manager – $43,000 – $77,000
Grant Writer – $47,104 to $73,108
A detailed analysis of international relations salaries is shown here as reported by the US Department of Labor in May 2014:
Occupation
Employment
Annual mean wage
Urban and Regional Planners
330
58550
Area Ethnic and Cultural Studies Teachers Postsecondary
150
59650
Political Science Teachers Postsecondary
120
65970
Foreign Language and Literature Teachers Postsecondary
320
52790
Interpreters and Translators
370
39730