Businesses in South Dakota are turning increasingly to international markets to drive economic growth. Since FY 2005, the state's total foreign exports have grown 91%, culminating in $1.6 billion in exported goods in FY 2014. International business professionals such as foreign regulation specialists, international marketing managers, and advertising executives have driven this trend, overseeing every aspect of companies' global economic efforts.
<!- mfunc search_btn -> <!- /mfunc search_btn -> <!- mfunc feat_school ->
Featured Programs:
Sponsored School(s)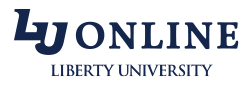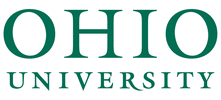 <!- /mfunc feat_school ->
South Dakota's top exports stem from a wide range of industries. In FY 2014, the state's top merchandise exports included:
Food and kindred products: $552 million
Machinery (except electrical): $330 million
Transportation equipment: $163 million
Computer and electronic products: $139 million
Tobacco and beverage products: $64 million
A large portion of South Dakota's international trade takes place in North America, with companies in the state exporting $715 million in goods and services to Canada and $344 million to Mexico in FY 2014. However, companies in the state reach markets across the globe, including European nations such as Belgium and France ($51 million and $11 million in 2014 exports, respectively) and Asian countries such as Saudi Arabia and Japan ($47 million and $40 million in 2014 exports, respectively). To facilitate business dealings with these nations, South Dakota companies rely on professionals such as interpreters who can bridge the language gap between executives from each company.
Pursuing a Degree in International Business
As the world economy increasingly relies on international collaboration, schools of international business continue to evolve their bachelor's and master's degree programs to prepare students for the unique opportunities and challenges they will face in the global business arena of the 21st century.
Many of these schools offer degree programs online, giving working professionals added flexibility as they further their business education.
Bachelor's Degrees
Graduates of international business bachelor's degree programs often go on to careers such as financial controllers, supply chain managers, and public relations specialists, just to name a few. Examples of degree types in the field include:
Bachelor of Science (BS) in Business with a Global Management Concentration
Bachelor of Science (BS) in Business Administration with an International Business Focus
Bachelor of Science (BS) in International Business
Bachelor in Business Administration (BBA) in International Business
Bachelor of Arts (BA) in International Relations and Diplomacy
Coursework within these programs gives students a strong bulwark of knowledge in many aspects of international business, ranging from marketing principles to international trade regulations. Specific examples of these courses may include:
Exploring International Business
International Human Resource Management
China's Economic Performance and Reforms
International Financial Management
Global Marketing
Logistics in the Global Economy
Cultural & Political Environment of International Business
Cross-Cultural Management
Global Employment Relations
International Monetary Relations
Global Business Strategy
International Economics and Finance
Economics of Development and Growth
<!- mfunc search_btn -> <!- /mfunc search_btn ->
Master's Degrees
The following international business master's degrees are among the most common for international business professionals such as import/export coordinators, financial controllers, business development directors:
Master of Business Administration in International Business (MBA)
Master of Arts (MA) in International Relations and Diplomacy
Master of Science in International Management (MIM)
Master of Science (MS) in International Business
Graduate programs related to international business often have strict admission standards. Many schools require students to have past experience in the business world, a 3.0 GPA or higher in undergraduate studies, and prior coursework in areas such as foreign languages, economics, and statistics.
Upon admission, students often have the option to take career-specific coursework that may expedite their path to high-paying careers upon graduation. Areas of specialization in master's degree courses may include:
International Environment and Resource Policy
International Trade and Commercial Policies
Southwest Asia and Islamic Civilization
International Information and Communication
International Organizations
Development Economics
International Business Relations
International Monetary Theory and Policy
Pacific Asia
Public International Law
Just some of the course titles found within these programs
Managing the Global Corporation
Petroleum in the Global Economy
Large Investment and International Project Finance
Accounting for Profit, Non-Profit, and Government Organizations
Communications Policy Analysis and Modeling
Financial Statement Management
Strategic Management in Privatizing and Deregulating Industries
International Financial and Fiscal Law
International Marketing
Business Analytics and Operational Excellence
Global Financial Services
Consumer Analysis in Emerging Markets
South Dakota's Impact on the Global Economy
According to the International Trade Administration, 75.4% of the South Dakota's exporters in 2012 had 500 employees or less. Accordingly, international business professionals in the state often wear many hats, overseeing everything from the export of their goods to the identification of potentially profitable foreign markets.
<!- mfunc search_btn -> <!- /mfunc search_btn ->
In addition to the state's small- and medium-sized businesses, several large companies are headquartered in the state, driving global economic collaboration. Examples of these companies and their international business impact include:
Raven Industries, a technology company that develops, manufactures, and markets a variety of products promoting environmental sustainability, exported to 51 nations across six continents in 2014. To ensure a solid standing on the international business scene, the company employs a chief financial officer and international sales managers who oversee the financial aspects of global trade.
South Dakota Port USA is an international cargo and air passenger processing facility, hosting services from some of the world's top airlines. Working for these airlines are managing directors and import/export specialists who communicate with foreign markets conducting trade through the port. Among the major airline companies and their services at South Dakota Port USA:

American Airlines, Cargo services
Icelandair, Cargo services
KLM Royal Dutch Airlines, Cargo services
Delta Airlines, Cargo services
DHL, International shipping resources
Federal Express, International services
South Dakota's International Business Resources
Both governmental departments and private organizations conduct initiatives to help international business thrive in South Dakota. These groups include, but are not limited to: