As the only state that charges no taxes on corporate income, personal income, personal property, and business inventory, South Dakota is often referred to the best state in the US for doing business.
<!- mfunc search_btn -> <!- /mfunc search_btn -> <!- mfunc feat_school ->
Featured Programs:
Sponsored School(s)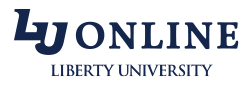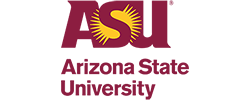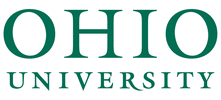 <!- /mfunc feat_school ->
The international trade and customs managers, international business development directors, and trade compliance officers, among other international business professionals that make South Dakota's growing export market succeed work in a State that welcomes their expertise and rewards them with high salaried positions.
International business agreements are benefits of the state's increasingly positive relationship with world governments. The ambassadors, diplomats, foreign policy analysts and NGO workers that maintain these relationships through foreign outreach, cultural exchange programs, and humanitarian aid initiatives are well compensated for helping maintain South Dakota's position within the international community. Because of this, companies like Kolberg-Pioneer Inc., an equipment manufacturer in the small town of Yankton, can sell their products in foreign markets like Australia and Spain.
International Business Salaries in South Dakota
South Dakota has shown no signs of slowing its export growth, and that means more jobs. Business analysts, marketing managers, and international representatives for American companies will continue to see job growth as the international export market in South Dakota increases exports to countries like Mexico, Canada and Saudi Arabia.
Moving goods from South Dakota's production lines to the international marketplace requires collaboration between professionals across many different spheres. In addition to the oversight of the production end of international trade, businesses send business development directors abroad to represent the company and their interests, as well as trade compliance officers responsible for making sure the business adheres to all international trade laws.
The range of salaries for some these international business professionals includes (the data shown here was collected from a survey of job postings in South Dakota in July 2015:
Buyers and Purchasing Agents, Farm Products – $52,610 to $80,590
Financial Analysts – $60,000 to $108,700
Transportation, Storage and Distribution Managers – $70,290 to $116,450
Human Resource Managers – $76,030 to $131,710
Chief Executives – $103,790 to $182,540
Marketing Manager – $106,000 to $156,300
A more complete summary can be found in the table below:
Occupation
Employment
Annual mean wage
Industrial Production Managers
360
91140
Purchasing Managers
40
104320
Transportation Storage and Distribution Managers
110
88210
Compliance Officers
1160
48790
Management Analysts
2150
74060
Market Research Analysts and Marketing Specialists
560
57420
(Data gathered from the US Department of Labor, 2014)
Salaries in South Dakota for International Relations Specialists
Strong relationships between foreign nations and stakeholders in South Dakota help solidify the state's place in the global community. International relations workers build on existing relationships with countries around the globe through humanitarian aid projects, as well as cultural and academic exchange programs.
South Dakota's Department of State recently oversaw the welcome and integration of 553 refugees from Myanmar and other conflict-ridden nations into South Dakota cities, businesses, and communities. The men and women that provide these and other humanitarian services improve South Dakota's standing with the international community.
<!- mfunc search_btn -> <!- /mfunc search_btn ->
Careers in NGOs and government agencies that help in this sort of work can be both personally fulfilling, and lucrative. International relations specialists are vital to maintaining South Dakota's position as a world leader, and its continued success in the international export market.
The salary data shown here for jobs typically associated with international relations work was collected from a survey of job postings in South Dakota in July 2015:
Diplomat – $32,050 to $47,630
Grant Writer – $33,000 – 42,000
Senior Project Manager – $37,000 to $41,000
International Student Recruiter – $43,000 to $52,000
Interpreter – 45,011 to $51,000
Social Science Advisor/ Natural Resource Specialist – $58,562.00 to $76,131.00
A full analysis of international relations salaries as reported by the US Department of Labor in 2014 are detailed in the table below:
Occupation
Employment
Annual mean wage
Urban and Regional Planners
180
52500
Political Science Teachers Postsecondary
40
74950
Foreign Language and Literature Teachers Postsecondary
70
54490
Interpreters and Translators
140
37530