Tennessee maintains its position on the world stage by sustaining relationships with foreign governments and nongovernmental entities that promote economic growth, humanitarian aid, and international development.
<!- mfunc search_btn -> <!- /mfunc search_btn -> <!- mfunc feat_school ->
Featured Programs:
Sponsored School(s)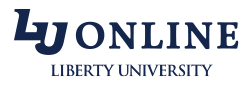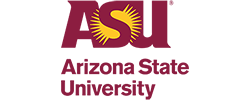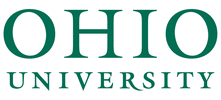 <!- /mfunc feat_school ->
For instance, the U.S. Department of State indicates that Tennessee has engaged in various international outreach programs and initiatives in recent years, including:
Hosting over 2,900 international diplomats and dignitaries from foreign nations as part of a work and study-based international exchange program
Engaging in international trade that simultaneously bolsters the Tennessee economy and strengthens international relationships
Implementing a Partnership for Nuclear Security Program in Oak Ridge that reduces the global threat of weapons of mass destruction
Being home to 39 educators, students, and scholars who were awarded Fulbright scholarships
Creating academic partnerships with the University of the Witwatersrand in South Africa and the University of Johannesburg in south Africa to promote opportunities for cultural exchange and to increase global visibility
Working with the Tennessee Institute of Agriculture to partner with South Africans to develop and implement conservative agriculture systems (CAS)
Allowing the University of Tennessee to be involved in the U.S.-China EcoPartnership program which promotes collaboration on issues of ecology, such as sustainability, climate change, and bioenergy production
With all of these initiatives and programs, Tennessee has contributed significantly to international trade and development, increasing the state's visibility on the global stage.
The Right Degree for Beginning or Advancing a Career in International Relations
Enrolling in an on-campus or online international relations degree program is one way that many young professionals launch their careers in international aid organizations, such as the Peace Corps and the Red Cross, as well as with government agencies, academic institutions and even private sector corporations.
Generally, degrees in international relations consist of three components:
Core, international relations courses
A set of interdisciplinary, specialization courses
A study abroad or international internship program
Through these components, students are prepared to enter the wide-ranging field of international relations in various capacities, including in the fields of journalism, international policy-making, international law, international business and marketing, and more.
Bachelor's Degree in International Relations
Students just setting out in the field of international relations generally start by obtaining a bachelor's degree. Degrees are wide-ranging and interdisciplinary in nature, consisting of various titles such as:
Bachelor's in International Relations/Studies/Affairs
Bachelor's in International Policy
Bachelor's in International Security Studies
Bachelor's in International Development
Bachelor's in International Political Science
Within each degree, students will have the option to further specialize in certain segments of the field by choosing a minor in such areas as law, business, political science, human rights, security studies, and more.
Career fields that often look to hire and retain candidates with degrees in international relations include:
Journalism
Translation
Finance and Commerce
Research and Analysis
Security Investigation
Policy Coordination
Advocacy
<!- mfunc search_btn -> <!- /mfunc search_btn ->
Master's Degree in International Relations
Many working professionals in a variety of fields look to obtain a master's degree in international relations in order to bolster their education and become prepared to fill advanced careers in international law, business, government, and more.
The best-known organizations devoted to international relations—such as the World Bank, the European Union, the United Nations, University Centers for Human Rights, the International Center for Journalists, and more—will look to hire and retain job applicants with graduate degrees in the field.
To enter a master's degree program in international relations, most universities require that students meet fairly vigorous admissions criteria, such as:
Holding a bachelor's degree from an accredited university
Holding a 3.0 (or higher) GPA in all previous coursework
Submitting official GRE scores
Depending on the program—especially when considering dual degree programs in law or business—admissions criteria may be slightly different.
Master's degrees in international studies range widely, and can include a variety of concentrations. Degrees and dual degrees include but are not limited to:
MA/MS in International Public Policy
MA/MS in International Relations & MBA
MA/MS in International Relations & Juris Doctor
MA/MS/MBA in International Business and Commerce
MA/MS in in International Relations and Journalism
Although each degree will include core international relations courses—such as international research, quantities analysis, and global citizenship—additional coursework is offered specific to the concentration or major:
International Public Policy
International Politics
Comparative Governance
History of the International System
Diplomacy on the Ground
America and the World Economy
Challenges and Dilemmas in American Foreign Policy
Governing Global Economy
International Economics
Topics in International Macroeconomics
History of Economic Development
Economics of Health and Medical Care
The Chilean Economy
Economic Sociology
Globalization and its Effect on France and the EU
International Law
International Law
African Legal Studies
Comparative Constitutional Law
European Financial Law
International Business Arbitration
International Criminal Law
After obtaining a master's in international relations, students are trained to enter careers in nonprofit, private, and government agencies in fields such as:
Political Affairs
Economic, Energy, and Agricultural Affairs
Arms Control and International Security
Democracy and Human Rights
International Management
Public Diplomacy and Affairs
Tennessee's Contribution to International Trade, Security, Development and Humanitarian Work
Various Tennessee-based government agencies, private businesses, and nonprofit organizations contribute significantly to global relationships. An overview of many of Tennessee's international agencies includes, but is not limited to:
Tennessee Consortium for International Studies – this group of colleges and universities are devoted to increasing international education and global awareness in Tennessee through study abroad opportunities in multiple countries, including China, Japan, India, Brazil, Peru, and more.
Tennessee State Guard – the National Guard indicates that Tennessee has had a state partnership program with Bulgaria since 1993, which means that Tennessee and Bulgaria engage in mutually beneficial military exchanges that promotes international safety, trust, and cooperation.
Nashville International Center for Empowerment – this nonprofit builds relationships with foreign stakeholders by welcoming refugees into Tennessee and providing them access to education, health care, employment, resettlement assistance, and more. Education support includes ELL courses, citizenship preparation classes, GED classes, and youth cultural exchange programs.
Memphis Council for International Visitors – this nonprofit works to bridge cultures by offering to host emerging leaders from foreign countries who work in government, media, politics, education, and more. This mobilizes citizen diplomats to build one-on-one relationships with foreign dignitaries through hospitality.
Tennessee World Affairs Council – located in Belmont, this Council primarily runs a Distinguished Visiting Speakers Program, in which experts on international relations and foreign policy speak to residents of Tennessee, increasing global awareness. An example speaker is Dr. Richard Bulliet, Professor of History at Columbia University, who spoke on, "Understanding Muslim Societies: Political Authority in the Changing Middle East."
<!- mfunc search_btn -> <!- /mfunc search_btn ->
Tennessee-Based Organizations Focused on Promoting International Relations
Previously mentioned organizations and agencies that are dedicated to promoting international relations between Tennessee and the rest of the world include:
State
Nonprofit
<!- mfunc feat_school ->
Featured Programs:
Sponsored School(s)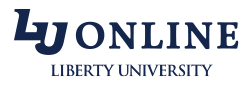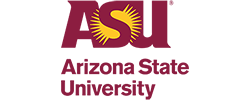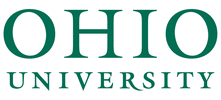 <!- /mfunc feat_school ->