Tennessee has become a hub for international business. The state's total international exports have grown every year since FY (fiscal year) 2009, culminating in a record-setting $33 billion in FY 2014. This figure represents growth of 61%, indicating the increased efforts Tennessee-based companies are making to gain access to foreign markets around the world.
<!- mfunc search_btn -> <!- /mfunc search_btn -> <!- mfunc feat_school ->
Featured Programs:
Sponsored School(s)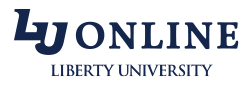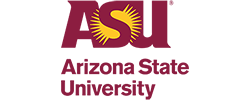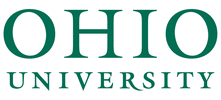 <!- /mfunc feat_school ->
In FY 2014, Tennessee's top exports included:
Transportation equipment, $7.4 billion
Computer products and electronics, $5.3 billion
Chemicals, $5 billion
Miscellaneous manufactures, $3.8 billion
Machinery, $2.7 billion
The top 10 destinations for Tennessee exports in FY 2014 spanned five continents, illustrating the diversity of the state's global economic collaboration:
North America
Canada, $9.1 billion
Mexico, $4.7 billion
Asia
China, $2.3 billion
Japan, $1.7 billion
Singapore $983 million
Europe
Belgium $1.2 billion
Netherlands $1 billion
United Kingdom, $926 million
Australia
South America
The Tennessee Department for Economic and Community Development has played a key role in the state's rapid export growth. The department employs international business experts such as export specialists and international marketing managers to assist Tennessee-based companies in every aspect of international trade and commerce.
Choosing the Right Degree for a Career in International Business
Obtaining a bachelor's or master's degree related to international business is an invaluable step for aspiring professionals. Graduates of these programs go on to work for companies that drive global trade across all sectors.
<!- mfunc search_btn -> <!- /mfunc search_btn ->
Through undergraduate and graduate-level international business programs, students go on to a variety of careers in the world of international trade and commerce:
International marketing director
Business development director
Business consultant
International economist
Financial controller
Financial analyst
Advertising executive
Financial controller
Public relations specialist
Business development director
International trade and customs manager
Supply chain manager
Trade specialist
Management analyst
A large number of colleges and universities offer students the option to pursue an international business degree online. Many working professionals often choose this option to continue their education without sacrificing their current career.
Bachelor's Degrees
Through coursework that deals with business principles and their relation to the international economy, bachelor's degree programs often serve as the first major step for today's top global professionals. Examples of degree types offered in these programs include:
Bachelor in Business Administration (BBA) in International Business
Bachelor of Science (BS) in International Business
Bachelor of Science (BS) in Business Administration with an International Business Focus
Bachelor of Science (BS) in Business with a Global Management Concentration
Bachelor of Arts in (BA) International Economics
Just some of the course titles that may be found in today's undergraduate programs:
Emerging Markets
International Financial Management
Business Processes and Supply Chain Management
Global Business Strategy
International Management
Economics of Development and Growth
Exploring International Business
Cultural & Political Environment of International Business
International Economics
Hazardous Materials Management
Master's Degrees
International business master's degree programs allow students to hone in on their desired career through highly specialized coursework. By choosing a field of study, students can enter the professional business realm with expertise in areas such as:
International Negotiation and Conflict Resolution
International Monetary Theory and Policy
International Environment and Resource Policy
International Information and Communication
International Organizations
International Business Relations
Pacific Asia
United States
International Trade and Commercial Policies
Admission to master's degree programs is often selective, with some schools requiring students to have a combination of strong academic credentials such as an undergraduate GPA of 3.0 or higher and professional work experience. Additionally, many schools ask students to submit their GRE and GMAT scores upon applying.
Students who enroll in master's degree programs often pursue degrees such as:
Master of Science (MS) in International Business
Master of Arts (MA) in International Economics and Finance
Master of Science in International Management (MIM)
Master of Business Administration in International Business (MBA)
These programs may include courses with titles such as:
International Finance
Mergers and Acquisitions: An International Perspective
Business Plan Fundamentals & Communication
International Financial Management
Economics and Management of Technology
Financial Statement Analysis
International Intellectual Property Law and Policy
Leading Across Cultures
Data Analysis and Statistical Methods
Global Financial Strategy
The Business Professionals in Tennessee that Drive International Trade and Commerce
Tennessee's elite international business professionals often pull in healthy annual salaries. According to the U.S. Bureau for Labor Statistics (BLS), the following professionals were among the highest paid in the state as of May 2014:
Financial managers, $101,460 mean annual wage
Sales managers, $97,610 mean annual wage
Marketing managers, $97,580 mean annual wage
Securities, Commodities, and Financial Services Sales Agents, $89,640 mean annual wage
<!- mfunc search_btn -> <!- /mfunc search_btn ->
The efforts of these professionals, along with countless other international business specialists, make Tennessee companies significant players in the global economy. Examples of these businesses and the professionals who drive their international efforts include:
International Paper Company, the largest pulp and paper company in the world, has operations in 24 countries worldwide. In 2014, the company earned $3.1 billion in sales to EMEA/Russian markets, $1.7 billion in sales to Asian markets, $1.3 billion to sales in South American markets, demonstrating its global client diversity. International paper relies on a slew of international business experts including supply chain managers, who oversee the entire process of producing and selling paper products. Additionally, interpreters are necessary to ensure company executives from different parts of the world are able to communicate effectively.
FedEx Express is the largest global freight carrier in the world in terms of amount of freight tons carried. The company ships items worldwide, requiring the expertise of international trade and customs specialists to ensure compliance with the regulations of nations on every continent. The company also employs international financial analysts to interpret growth trends in foreign sectors as well as identify future sources of cash flow from different areas of the global market.
Tennessee's International Business Resources
In addition to state entities that offer resources to assist Tennessee businesses in international trade, a slew of nonprofit organizations and private businesses provide services to help companies expand their global presence. These groups include, but are not limited to:
State Government
Nonprofit Organizations and Private Businesses