At the state level, the Texas Secretary of State works to increase the state's visibility in the global realm by coordinating visits with international leaders and dignitaries. Because of Texas's high global visibility, it is home to many foreign consulates.
<!- mfunc search_btn -> <!- /mfunc search_btn -> <!- mfunc feat_school ->
Featured Programs:
Sponsored School(s)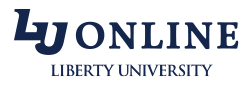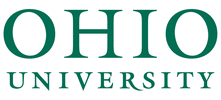 <!- /mfunc feat_school ->
For example, consular offices in Texas include those from numerous countries, such as:
Albania
Brazil
Chile
China
Egypt
Japan
Korea
Saudi Arabia
The educational, cultural, and economic programs in place in major Texas cities also increase the state's global visibility and presence on the world stage. For instance, the City of Austin and the City of Houston began sister cities programs designed to foster strong relationships, cultural exchange, and mutual understanding between Texas and its foreign allies. Austin alone has sister-city programs in place with:
Adelaide, Australia
Angers, France
Antalya, Turkey
Gwangmyeong, Korea
Koblenz, Germany
Xishuangbanna, China
Further, Texas's major cities, including Houston, Austin, and Dallas, all participate in the U.S.- China EcoPartnership program, including partnerships between:
S. Business Council for Sustainable Development (Austin) and the China Business Council for Sustainable Development, which assisted Conoco Phillips to produce reusable materials
The Energy Future Holdings (Dallas) and the China Huadian Corporation, which pursued sustainable, clean energy business models
The Floating Windfarm Corporation (Houston) and the Tangshan Caofeidian New Developmetn Area, which focuses on offshore wind farming
The Texas Guard also works to strengthen international relationships, trust, and cooperation through state partnership programs. The Guard has had partnership programs in place with the Czech Republic since 1993 and with Chile since 2008. These relationships allow military exchange, face-to-face relationships, and military-to-military engagements that promote national security and international cooperation.
Obtaining the Right Degree for a Career in International Relations
The acceleration of globalization makes international affairs a well-established career niche that is only going to continue to grow in importance and influence. The interdisciplinary nature of international relations programs allow students to focus their studies on specialized issues such as religion, culture, economics, law, journalism, human rights, or even choose a regionally-specific focus.
Many universities offer online international relations degrees, so students can study remotely—whether from a different state or a different country.
Both bachelor's and master's degrees in international studies will include three main areas of study:
Core international relations courses
Specialized concentration courses
International internships
Depending on the program, some will include language studies, as well.
Earning a Bachelor's Degree in International Relations
Bachelor's degrees in international relations include varying degree titles under the general major, such as:
BA/BS in Political Science: International Relations
BA/BS in International Affairs and Public Policy
BA/BS in International Relations and Diplomacy
BA/BS in Government and Comparative Politics
Along with a variety of relevant international relations majors, bachelor's degrees will include varying concentration options that students can minor in. Concentrations will give students an in-depth understanding and expertise of one area of international relations—such as business, law, journalism, and more. Concentrations include:
Asian Studies
European Studies
Political Studies
African Studies
The Muslim World
International Law
National Security
<!- mfunc search_btn -> <!- /mfunc search_btn ->
Progressing to a Master's Degree in International Relations
Although admission requirements for different universities will vary, generally master's programs in international relations will consider an applicant's:
Undergraduate degree
GPA in undergraduate work
Relevant work/internship experience
International experience
Language skills
Recommendations
GRE test scores
When considering master's degrees in international relations, students will choose from among varying related majors, and may even opt for dual degree options such as:
MA in International Relations and MBA
MA in International Relations and Juris Doctor
Core courses for the international studies degree will include courses such as:
Economics
Quantitative Analysis
Leadership
International Relations Theory
American Foreign Policy
Within the wide-ranging, interdisciplinary degree of international affairs or international relations, students will be able to choose from among diverse concentrations, including, but not limited to:
National Security and Diplomacy
International Development and Economic Policy
Regional Concentrates
After completing core courses, students will be able to complete specialized courses specific to the concentration they choose:
National Security and Diplomacy
American Homeland Security
Intelligence as an Instrument of Statecraft
S. Defense Policy and Military Affairs
International Development and Economic Policy
International Economic Development
Economics and Trade
Multinational Enterprises and Public Policy
Regional Concentration: China
Chinese Foreign Policy
East Asian Security
Gender in Asia
Master's degrees in international relations generally range from 30-48 credits, and will generally take two years of full-time study to complete.
Job Opportunities for International Relations Majors in Texas
International relations degrees prepare students for internationally focused careers in government agencies, nonprofit organizations, and in the private sector.
For example, in May 2015, Oracle—a private, commercial business—posted a job vacancy listing for an International Relations Specialist in Austin, Texas, who would facilitate cross-border informational exchange with Mexican border states and the U.S.
Job preference for this specific example would go to applicants who hold a bachelor's degree in international relations, international affairs, international trade, or Latin America/international studies (example shown for illustrative purposes only and does not constitute a job offer).
Other careers that may require a bachelor's degree in international relations include:
Journalist
Translator
International Finance Officer
International Marketing Coordinator
Geopolitical Analyst
Policy and Advocacy Officer
Investment Analyst
Communications Associate
A master's degree in international relations will prepare students to fill positions of greater influence within international organizations. International relations careers that may require a master's degree in the field include:
Foreign Ambassador
Executive Director
Adjunct Lecturer
Chief of Party
Military Analyst
Diplomat
Human Rights Advocate
Immigration Law Specialist
International Lawyer
International Relations Center Director
Economic Empowerment Consultant
For example, Stratfor, a nonprofit geopolitical intelligence firm, posted in May 2015 a job vacancy listing for a Middle East Analyst, a Global Economy Analyst, and a Global Energy Analyst. Preference for these positions will go to job applicants who have a background in international relations, global trade, economics and finance, who have strong research skills, and who speak a foreign language—all of which are skills and knowledge areas developed by advancing to a master's degree in international relations (example shown for illustrative purposes only and does not constitute a job offer).
Organizations and agencies that prefer to hire and retain professionals with master's degrees include:
Global Poverty Project USA
The Peace Corps
The Washington Institute for Near East Policy
The Red Cross
International Center for Journalists
The European Union
Global Kids Inc.
The United Nations
International Organization for Migration
Texas's Contribution to International Trade, Security, Development, and Humanitarian Work
Various organizations throughout Texas contribute to international relations in different areas, such as trade, security, economic development, and more. For example, organizations and agencies dedicated to increasing Texas's global visibility and positive influence in the world include:
International Rescue Committee (IRC) – This nonprofit based in Dallas works to restore hope to those uprooted by war, conflict, and natural disasters. To provide stability and restoration, IRC focuses on emergency response, economic recovery, refugee resettlement, advocacy, and more.
IRC conducts this work throughout various countries in Africa, Asia, the Caribbean, Central America, the Middle East, the UK, Europe, and more.
Texas International Education Consortium (TIEC) – This consortium helps teachers and students worldwide to strengthen international education programs, and uses the knowledge of 25,000 faculty and administrators from over thirty universities throughout Texas to enhance global education and strengthen the global community.
Study Texas – This educational organization works to strengthen international ties by welcoming foreign students to the state for educational exchange. IT works to connect international students with the right educational program and build bridges between the state and foreign counterparts.
Texas Guard – The Texas guard is enrolled in the state partnership program with Chile and the Czech Republic, creating and strengthening ties between the state and foreign counterparts, which leads to increased state and national security.
Global Austin – Founded as the International Hospitality Council of Austin in 1960, this organization forces on matching international students with Austin families in order to facilitate cultural exchange and mutual understanding.
Increasing citizen diplomacy by hosting an international visitor leadership program, Global Austin invites current and former foreign leaders to the state to experience professional programs geared toward cultural exchange and global advancement.
Dallas Committee on Foreign Relations – This nonprofit explores the cutting-edge issues surrounding international development and relations by bringing in speakers and ambassadors, such as Robert Jordan, Former Ambassador to the Kingdom of Saudi Arabia, to lecture on foreign relations.
World Affairs Council of Dallas/Fort Worth – This council hosts over 100 programs each year to promote international awareness in areas of business, politics, culture, foreign policy, and more. Connecting the residents of North Texas with global leaders, this Council coordinates visits between international dignitaries and North Texans through the International Visitor Leadership Program.
The IVLP hosts delegations from foreign countries, such as India, France, Afghanistan, and Russia, who give lectures such as, "Women's Rights and Countering Violence Against Women," "Building Relationships of Trust," "Business Development in Africa," and more.
<!- mfunc search_btn -> <!- /mfunc search_btn ->
Texas-Based Organizations Dedicated to Promoting International Relations
Texas is home to an unparalleled number of organizations and agencies that strive to strengthen bonds between Texas and foreign counterparts. Some of these organizations include:
State
Nonprofit
<!- mfunc feat_school ->
Featured Programs:
Sponsored School(s)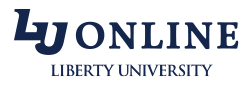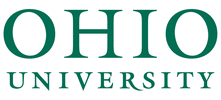 <!- /mfunc feat_school ->