Vermont was home to one of the first American diplomats, Heman Allen, who was selected as the Envoy Extraordinary and Minister Plenipotentiary of Chile in January of 1823.
<!- mfunc search_btn -> <!- /mfunc search_btn -> <!- mfunc feat_school ->
Featured Programs:
Sponsored School(s)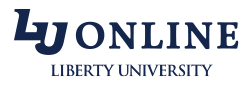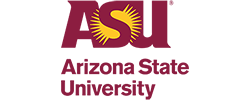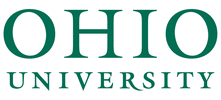 <!- /mfunc feat_school ->
Since then, Vermont has continued to develop and strengthen international ties that create a global environment of trust and cooperation and reaffirm the state's extraordinary role in international energy, environment, community-building, and more.
Vermont's participation in international education, trade, military exchange, security, and more is significant since it strengthens ties between the state and foreign stakeholders. For instance, the U.S. Department of State notes that:
Norwich University and the University of Vermont both participated in the Department's 2013 International Virtual College Fair, which brought together over 22,000 potential international students from over 200 countries
As part of the U.S.-China EcoPartnership program, Vermont's Institute for Sustainable Communities in Montpelier has partnered with the National Center for Climate Change Strategy in order to transform many clean energy policies into measurable action
Vermont is home and safe haven to over 300 refugees who have gained the ability and freedom to rebuild their lives in the state
Saint Michael's College in Vermont received eight Brazilian students from the Brazil Scientific Mobility Program, which takes Brazilian students to the state in order to conduct research in science, technology, and engineering
Vermont has hosted more than 1,900 international exchange visitors, including doctors, teachers, and au pairs, in order to build face-to-face relationships that contribute to stronger international ties
Finally, the Vermont Council on World Affairs (VCWA) is the heart of Vermont's international affairs programming. As a partnership between the State of Vermont and the Lake Champlain Regional Chamber of Commerce, this epicenter of international relations strives to foster international education and engagement programs that promote international awareness, understanding, and relationships.
To do this, VCWA hosts programs, such as:
The Ambassador Series – Beginning in 2001, this series brings distinguished international dignitaries to Vermont in order to exchange ideas concerning international affairs.
The International Visitors Program – Since 2006, this program has hosted over 500 visitors from over 85 countries to engage with Vermont's private sector, public sector, and community officials.
Vermont's international ties lead to strong relationships that promote green industry, environmental sustainability, food and agriculture systems, border security, youth leadership, sustainable development worldwide.
Choosing the Right Degree to Become an International Relations Specialist
With a degree in international relations, professionals are prepared to enter international relations careers in the private sector, nonprofit organizations, or governmental agencies, such as the Peace Corps, the United Nations, or Amnesty International.
Degrees in international relations are considered interdisciplinary degrees, meaning that students may choose any area of specialization—including international law, development, business, or politics—on which to concentrate.
As interdisciplinary degrees, international relations programs will include three core elements:
Core courses
Concentration Courses
International Internships
Many degrees are offered either online or in blended formats, allowing working professionals to advance their education without the strain of relocation.
Choosing the Right Bachelor's Degree in International Relations
As an international relations major, students will get to choose from among a number of bachelor of science (BS) and bachelor of arts (BA) degree titles, such as:
BA or BS in International Affairs
BA or BS in International Development
BA or BS in International Studies
BA or BS in Global Studies
Within these programs, students will choose from a wide variety of specializations, such as:
Regional Studies (African studies, European Studies, Asian Studies, etc.)
International Political Science
Comparative Religion Studies
International Business
International and National Security
International Marketing
International Communication
International Education
International Law
International Health Care
Students select a specialization based on their personal career goals. International relations jobs suitable to bachelor's degree holders include:
Journalist
Translator
Communications Officer
Security Coordination Officer
International Marketing Coordinator
National Projects Coordinator
Human rights advocate
<!- mfunc search_btn -> <!- /mfunc search_btn ->
Advancing to a Master's Degree in International Relations
Although many professionals may begin their career in international relations with a bachelor's degree, top-notch agencies, organizations, and businesses in the international field—such as the Red Cross, the international Center for Journalists, The United Nations, and more— will look to hire and retain organizational leaders with advanced degrees.
To enter a master's program in international relations, students will need to meet admissions criteria, which may include:
Holding a bachelor's degree from an accredited institution
Holding a 3.0 (or higher) GPA in all previous academic work
Sending in official GRE scores
Concerning degree options, students have two basic choices:
A general master's degree program with a specialization
A specialized master's degree program
A general master's degree program—such as an MA in International Affairs or an MA in International Relations—will include core courses, such as:
Research Methods for International Relations Practitioners
Global Economic and Development Policy
International Security
International Business Environment
Consumer Analysis in Emerging Markets
International Accounting
International Business Law
Global Financial Strategies
After students have completed core courses, they will move into their elective courses based on their chosen track or specialization. Tracks include, but are not limited to:
Communication and Journalism
International Education
Sustainable Development
Conflict and Peace Studies
Global Governance
International Diplomacy
Research Studies
Political Economy
Security Studies
Courses within these tracks include courses such as:
Political Economy Track
Political Economy of China
Comparative Political Economy of China & India
Political Economy of the Middle East
Political Economy of Advanced Industrialized Societies
Security Studies Track
Current Intelligence Issues
Congress & National Security
CIA's National Clandestine Service
Conflict & State-Building in Africa
MA in International Law
International Legality in the 21st Century
Judicial Interpretation and Legal Reasoning
Private International Law
International Human Rights Law
International Migration Law
With an advanced degree, students are better prepared to enter advanced roles in international relations. Potential job titles for students with an advanced degree include:
Chief Field Office Partnership Specialist
Evaluation Advisor
Security Information Analyst
Political Affairs Officer
Director of the Sustainable Development Goals Fund (SDG-F)
Innovation Specialist
Ebola Outbreak – Resource Management Officer
Head of Office – Political Affairs
In order to illustrate the type of jobs open to international relations professionals with advanced degrees, example job descriptions from Vermont's Institute for Sustainable Communities (ISC) are listed below (job listings are shown as examples only and do not constitute a job offer):
Asia Regional Director for Institute for Sustainable Communities – Open to applicants with advanced degrees in international relations or Asia regional studies, this professional will work to cultivate donor relationships, create relationships with new local authorities and international agencies, and collaborate closely with staff to identify new projects in order to strengthen ISC's presence in existing partner-countries.
Country Director for Institute for Sustainable Communities – Applicants for this position should hold a master's degree in international relations, international management, or a similar field. Professionals in this role are responsible for establishing an Environment, Health, and Safety Center in India and pursuing various urban sustainability programs.
Vermont's Contribution to Global Security, Development, and Humanitarian Aid
Various government and nonprofit organizations based in Vermont are dedicated to promoting international relations in the areas of international trade, security, development, and humanitarian aid. Some of these organizations include:
City of Burlington, Vermont Sister Cities Program – The sister cities program allows Burlington to partner strategically with various international stakeholders, including Bethlehem and Arad; Honfleur, France; Nishinomiya, Japan; Puerto Cabezas, Nicaragua; and Yaroslavl, Russia.
Vermont National Guard State Partnership Program – This program works to build strategic military partnerships that allow military-to-military engagements and exchange. Face-to-face exchange promotes a culture of cooperation and trust. For this program, Vermont created a strategic partnership with Macedonia in 1993 and with Senegal in 2008.
Vermont International Nonprofit Network (VINN) – This network brings together all Vermont nonprofits that are dedicated to promoting international involvement, understanding, education, and humanitarian aid. Participating organizations in VINN include the Animals Asia Foundation, ECOLOGIA, Global Community Initiatives, the Global Health Council, Green Across the Pacific, Grounds for Health, the Vermont Council on World Affairs, the Institute for Sustainable Communities, and more.
Project Harmony – Based in Waitsfield, Vermont, this organization works to create opportunities for international exchange between Russia, Eurasia, the Middle East, and Vermont residents, with over 10,000 individuals having participated since 1985.
In order to create a world in which individuals from different international communities bond together in order to develop solutions for world problems, Project Harmony hosts innovative programs that focus on global collaboration, including community development programs, information technology programs, educational development programs, and professional development programs.
Global Health Council – Based in White River Junction, this organization focuses on global health policy and advocacy. By meeting with U.S. Congressional leaders and working in partnership with the global health advocacy community, this organization works to create sustainable solutions for global health
<!- mfunc search_btn -> <!- /mfunc search_btn ->
Vermont-Based Organizations Dedicated to Promoting International Relations
Government agencies and nonprofit organizations throughout Vermont that are dedicated to promoting strong international relationships, include:
State
Nonprofit
<!- mfunc feat_school ->
Featured Programs:
Sponsored School(s)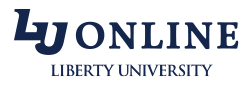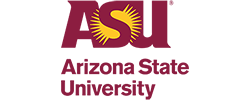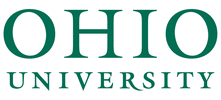 <!- /mfunc feat_school ->