The U.S. Department of state has indicated that Virginia has distinguished itself as having an exceptional role in global affairs.
<!- mfunc search_btn -> <!- /mfunc search_btn -> <!- mfunc feat_school ->
Featured Programs:
Sponsored School(s)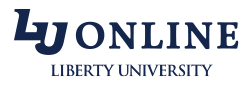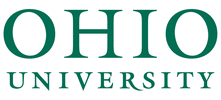 <!- /mfunc feat_school ->
Virginia's international relations efforts have extended to the areas of trade, humanitarian aid, education, and public health:
Virginia has hosted over 9,400 international physicians, teachers, au pairs, and more through international exchange visitor programs, which creates and strengthens Virginia's relationships with foreign stakeholders through face-to-face interactions.
Virginia-based organizations Counterpart International, Project HOPE, and International Relief and Development have partnered with Operation Provide Hope to provide medical relief to vulnerable peoples in the former Soviet Union.
Under the Business Network of the Americas International Sister Center Program, Virginia has developed unique relationships with both Brazil and Mexico.
Virginia universities, such as the University of Virginia and the Virginia Polytechnic Institute, have created unique partnership programs with universities in foreign countries, such as the University of Johannesburg and the University of Free State in South Africa.
Virginia Polytechnic Institute and State University have partnered with the Office of global Food Security in order to develop a Feed the Future Innovation Laboratory, which provides cutting-edge research on global agriculture and food security.
Even further, the Richmond Sister Cities Commission and the Sister Cities Association of Virginia Beach work to champion international relations through developing unique bonds with international stakeholders, including:
Richmond upon Thames, England
Saitama City, Japan
Miyazaki, Japan
Windhoek, Namibia
Zhengzhou, China
Segou, Republic of Mali
North Down County, Northern Ireland
Moss, Norway
These programs merely scratch the surface of Virginia's contribution to creating strong international relations and supporting international politics, business, trade, humanitarian aid, education, and more.
Finding the Right Degree for a Career in International Relations
Bachelor's-prepared international relations specialists are prepared to work with some of the world's top organizations, such as the Peace Corps, the Department of Peacekeeping Operations, the World Food Programme (WFP), the United National Development Programme (UNDP), the Red Cross, and more.
<!- mfunc search_btn -> <!- /mfunc search_btn ->
Interdisciplinary international relations programs are available online in Virginia, allowing students to obtain a degree on their own time and at their own pace.
Bachelor's Degrees in International Relations
Students who are looking to major in international relations can choose from varying degree titles available through schools in Virginia:
Bachelor's in International Affairs
Bachelor's in International Studies
Bachelor's in Global Studies
Bachelor's in Political Science – International Relations
Because international relations is an interdisciplinary field, an international relations major will generally include the following three areas of study:
Core courses
Specialization courses
Study-abroad program
Core requirements will include courses such as:
Introduction to International Relations
World Politics
Cross-Cultural Communication
Microeconomics and Macroeconomics
Specialized courses will depend on the specific track a student chooses. Tracks range widely, and include options such as:
Peace and Conflict Resolution
Global Security
The Global Economy
Foreign Policy
Global inequality and Development
Environmental Sustainability
Identity, Race, Gender, and Culture
Justice, Ethics, and Human Rights
Comparative Governance
Regional Focus
With a bachelor's degree in international relations, professionals will be prepared to pursue jobs such as these (Taken from a survey of job announcements in Virginia in July 2015 and shown for illustrative purposes only):
Security Information Analyst
Security Coordination Officer in Kabul
Abu Dhabi Communications Officer
Uzbekistan Project Coordinator
Associate Child Protection Officer
International Journalist
An example of an international relations job in Virginia along with the job description and requirements is shown here:
Targeter/Mission Manager for Booz Allen Hamilton in McLean – Applicants to positions such as these should hold a bachelor's degree in international relations, security studies, intelligence studies, or regional studies, and have at least eight years of experience in the intelligence community.
The professional in this position is responsible for developing expertise in identifying, analyzing, and disrupting any international organizations or networks posing threats to the United States, related to terrorism proliferation narcotics and counterintelligence.
Master's Degrees in International Relations
International relations master's programs are designed to prepare students for work in advanced roles in their specific field by giving them an in-depth understanding of the global condition and by preparing them to create their own cutting-edge analytical research.
To do this, master's programs in international relations are generally comprised of:
Core course work
Specialization courses
Master's thesis
In order to enter a master's degree program in international relations, applicants will need to meet various admissions criteria, which will consider their academic background, intellectual interests, work experience, and fit for the program.
Although the criteria differ from university to university, minimum admissions criteria generally include:
Hold a bachelor's degree from an accredited university
Hold a 3.0 GPA in undergraduate work
Complete the GRE
If eligible, students may choose from a variety of degrees and dual degrees, including:
Master of Arts in International Relations
Master of Arts in International Relations and Human Rights
Master of Arts in International Relations and Political Science
Master of Arts in International Relations and Public Policy
Master of Arts in International Relations and International Security
Master of Arts in Global Affairs and Regional Studies
Master of Arts in International Relations and Master of Business Administration (MBA)
Master of Arts in International Relations and Juris Doctor (JD)
Courses vary depending on the specific concentration:
Security and International History
Seminar on Great Power Politics
Federal Counterterrorism Law
Nationalism in the Age of Globalization
Sociology of War
International Political Science and Economy
Consumption
The Origins and Consequences of Inequality
International Trade & Growth
The Politics of Wealth Redistribution
Regional Studies
North Africa: Late Antiq-Islam
Africa and the Slave Trade
Colonial Autobiography
Post-Colonial Africa
With a master's degree, professionals are prepared for international relations jobs such as these:
Independent Evaluation Advisor
Political Affairs Officer
Amman Innovation Specialist
Disaster Risk Reduction and Climate Change Adaption Project Coordinator
El Daein, Sudan Head of the Office of Political Affairs
Business Membership Organization Development Coordinator
Policy and Best Practices Officer
International Lawyer
An example job listing, which illustrates the type of work a professional can do with a master's degree in international relations, includes (shown as an example and does not constitute a job offer):
Foreign Telecoms Risk Analyst for Centra Technology in Washington and Virginia – Applicants to positions such as these should hold a master's degree in international affairs, national security, an MBA, or another related degree. This professional will be responsible for engaging national security decision makers on telecommunications policy issues relating to foreign affairs.
Virginia's Contribution to International Development, Humanitarian Aid, and Security
Virginia is home to numerous government agencies, nonprofit organizations, and private businesses that work to develop and strengthen international bonds. Some of Virginia's top contributors to international relations include organizations such as:
Virginia National Guard – the Virginia National Guard is part of the State Partnership Program, in which individual states will form unique relationships with foreign stakeholders for military exchange and cooperation. As of 2003, Virginia has formed and strengthened a partnership with Tajikistan, creating an atmosphere of trust and mutual cooperation.
In 2015, as part of this program, Brig. Gen. Timothy Williams, the Adjutant General of Virginia, visited Dushanbe, Tajikistan in order to conduct leadership development and support peacekeeping operations for the United Nations.
World Affairs Council of Greater Hampton Roads – this council works to promote global education, understanding, and exchange through public forums through programs such as the distinguished speaker series, global issues forums, WorldQuest, the NATO Fest Program, and more.
For an example of the type of forums hosted through this council, in 2015 the distinguished speakers series hosted Iraq's Prime Minister al-Abadi to give a lecture entitled, "The US-Iraq Relationship: Past and Future." These types of educational exchanges promote trust and cooperation globally, and increases Virginia's presence on the international stage.
Richmond World Affairs Council – formed in 1996, this council holds the goal of educating Virginia residents on the importance of international issues by hosting face-to-face meetings with foreign dignitaries and Virginia residents.
Monthly forums include speakers such as Stephen B. Long from the University of Richmond, who gave the lecture, "ISIS: Regional or Global Threat."
Virginia Tech University Council on International Affairs (UCIA)— this council is dedicated to promoting international economic, political, social, technological, and environmental growth and development through welcoming all people to top-notch research and outreach.
Greater Richmond Partnership – this nonprofit is constituted of a partnership between the city of Richmond and the counties of Chesterfield, Hanover, and Henrico. It has created international opportunities in countries such as Brazil, Canada, China, France, Germany, India, Israel, Japan, Scandinavia, and more.
World Hope International – this Alexandria-based nonprofit works in Africa, Asia, Europe, North America, and South America to promote development and humanitarian aid in each area of life. Programs include anti-trafficking, clean water and sanitation, agricultural development, educational, child sponsorship, emergency response, health and nutrition, and more.
The U.S. Department of State notes that World Hope International was awarded two $500,000 grants to establish anti-trafficking procedures in Liberia and Sierra Leone.
<!- mfunc search_btn -> <!- /mfunc search_btn ->
Virginia-Based Organizations Dedicated to International Relations
Government agencies and nonprofit organizations that are dedicated to increasing Virginia's visibility on the international stage include:
State Government
Nonprofit
<!- mfunc feat_school ->
Featured Programs:
Sponsored School(s)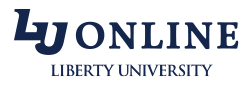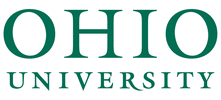 <!- /mfunc feat_school ->