Virginia's small businesses and large corporations alike are turning increasingly to international markets to drive economic growth. In FY 2014, Virginia-based companies exported roughly $19.2 billion in goods and services to foreign markets, the highest total in the state's history. This growth is due to the work of global business experts who oversee every aspect of international commerce, ranging from marketing to coordinating imports and exports.
<!- mfunc search_btn -> <!- /mfunc search_btn -> <!- mfunc feat_school ->
Featured Programs:
Sponsored School(s)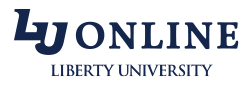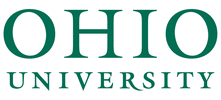 <!- /mfunc feat_school ->
Virginia's economy thrives on the export of diverse goods to some of the world's largest markets. In FY 2014, the state's top exports included:
Chemicals, $3.1 billion
Computer and electronic products, $ 2.5 billion
Transportation equipment, $1.9 billion
Machinery, $1.7 billion
Processed foods $1.4 billion
Virginia's five most profitable export destinations included:
Canada, $3.6 billion
China, $1.9 billion
Mexico, $1.2 billion
United Kingdom, $969 million
Germany, $894 million
International business professionals often make six figure salaries. The average for key positions in Virginia are shown here (US Department of Labor, 2014):
International marketing managers, $149,600
International Sales managers, $143,030
International financial managers, $140,490
International economists, $120,990
International advertising and promotions managers, $114,210
<!- mfunc search_btn -> <!- /mfunc search_btn ->
Choosing the Right Degree for a Career in International Business
Undergraduate and graduate programs in international business often serve as a gateway to high-paying careers in the field. While many students pursue their degrees through traditional on-campus programs, a growing number of aspiring professionals are taking advantage of online course options through Virginia's international business schools.
Graduates of international business programs are among today's top professionals in the field. Examples of professionals who have graduated from international business programs include, but are not limited to:
International trade and customs managers
Interpreters
International marketing directors
Wholesale buyers
International economists
International financial managers
Business development directors
Supply chain managers
Multinational managers
Financial controllers
Business consultants
Bachelor's Degree Programs in International Business
Students who enroll in bachelor's degree programs related to international business are taught business fundamentals and how those principles translate in the global economy. Examples of bachelor's degrees in the field include, but are not limited to:
Bachelor of Science (BS) in International Business
Bachelor of Science (BS) in Business with a Global Management Concentration
Bachelor of Science (BS) in Business Administration with an International Business Focus
Bachelor of Arts (BA) in International Economics
Bachelor in Business Administration (BBA) in International Business
Bachelor's degree programs often include courses such as:
Global Business Strategy
Hazardous Materials Management
Business & the Entrepreneurial Mindset
Corporate Social Responsibility
Global Business Strategy
Logistics in the Global Economy
Strategic Management for the Multinational Enterprise
Global Marketing
Applications of Statistics in Business
Emerging Markets
International Economics
Master's Degree Programs in International Business
Master's degree programs for international business majors provide advanced preparation for high-end jobs in the global marketplace. Graduate degrees available to international business majors in Virginia include, but are not limited to:
Master of Science in International Management (MIM)
Master of Arts (MA) in International Relations and Diplomacy
Master of Science (MS) in International Business
Master of Business Administration (MBA) in International Business
The competitive nature of today's business world is reflected in the admission standards of master's degree programs. Many schools look for students who have past experience in the business world and strong academic credentials such as a 3.0 GPA or higher during undergraduate studies.
<!- mfunc search_btn -> <!- /mfunc search_btn ->
Many students who enroll in master's degree programs aim to study a specific aspect of the international business world. Accordingly, many schools offer a field of study option. Areas of specialization in master's degree programs may include:
International Security Studies
Law and Development
International Organizations
International Political Economy
International Monetary Theory and Policy
International Business Relations
International Trade and Commercial Policies
International Negotiation and Conflict Resolution
Virginia's Contributions to International Trade and Commerce
Virginia professionals working for large corporations and small businesses alike are responsible for the state's global economic presence. Specific examples of small businesses that have gone international and large established multinationals include:
Sweet Frog, a Virginia frozen yogurt chain, has four franchise locations in the Dominican Republic and additional locations in Egypt and the United Kingdom. In February 2015, the company was acquired by Virginia investment firm Boxwood Capital Partners with the help of international franchise specialists who worked to increase Sweet Frog's global expansion.
Altria Company, a multinational corporation that sells tobacco and wine, employs foreign regulation specialists to ensure the company complies with differing laws in worldwide markets. International marketing managers also play a role in meeting these regulations, as commercial laws for tobacco and alcohol often differ significantly from nation to nation.
Alpha Natural Resources, one of the world's largest coal suppliers, partners with Alpha Coal Sales Co., LLC to market and sell coal products to foreign markets. The company reported exports of 3.5 million tons to Asia in 2011. Import/export coordinators oversee the shipment of these exports to worldwide markets.
Resources for Virginia's International Business Students and Professionals
To maintain Virginia's economic growth in international markets, a number of governmental departments and nonprofit organizations offer resources designed to support businesses in their efforts to go global. These groups include, but are not limited to:
State/government
Nonprofit/private organizations