The U.S. Department of State recognizes Washington State as a leader in international relations, contributing to economic stability, global security and humanitarian aid efforts, and affirming its role as a major global stakeholder. Washington is known for having a strong international presence as a result of its many efforts to promote international trade, humanitarian aid, and cultural exchange:
<!- mfunc search_btn -> <!- /mfunc search_btn -> <!- mfunc feat_school ->
Featured Programs:
Sponsored School(s)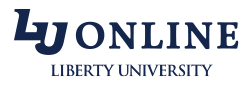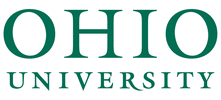 <!- /mfunc feat_school ->
Washington has hosted 4,525 foreign visitors including doctors, professors, au pairs, and more as part of international exchange programs that facilitate face-to-face relationship building
The state has engaged in three partnership plans with the Small Business Network of the Americas International Sister Center Program, creating and strengthening bonds with both Canada and Peru
The Lifestyle Solutions & Interconnection initiative was formed through a partnership between Washington and Colombia as part of an effort for Washington businesses to partner with Latin American diaspora entrepreneurs to help cultivate good business practices
The Pacific Northwest National Laboratory's Radiation Detection Academy works with the U.S. Department of State to provide training to international stakeholders and partner country dignitaries
The University of Washington has partnered with the University of Maryland – Baltimore to work toward strengthening medical training and education in Kenya through the Medical Education Partnership Initiative Grant
Through the Community College Initiative (CCI), Washington community colleges have hosted international students from Nairobi, which increases the visibility of Washington community colleges world-wide
Spokane Falls Community College has created a partnership with the Central Institute of Technology in south Africa, which promotes international opportunities for Washington's college students and increases the international visibility of Washington colleges
Washington's private businesses, nonprofits, and governmental agencies have played and continue to play a strong role in increasing the state's international visibility, promoting trust and cooperation, and partnering with international stakeholders to explore solutions to international issues.
Choosing the Right Degree for an International Relations Career in Washington
A degree in international relations is often the starting point for students interested in working with Washington's private businesses, nonprofits, and government agencies dedicated to promoting and strengthening international relationships.
Students who are not interested in relocation can apply to one of the many online international studies degree programs in order to pursue an international relations career without leaving home.
With a degree in international relations, graduates go on to careers as:
Foreign Policy Advisors
Diplomats
Ambassadors
Foreign Outreach Workers
NGO Managers and Directors
Humanitarian Aid Program Directors
Interpreters and Translators
Intelligence Analysts
Security Analysts
Immigration Specialists
Grant Writers
Geopolitical Analysts
Senior Political Affairs Officers
Development Advisors
International Journalists
Selecting a Bachelor's Degree in International Relations
A few variations on the international relations major available at the baccalaureate level include:
Bachelor of Arts (BA) or Bachelor of Science (BS) in International Development
BA or BS in International Affairs
BA or BS in International Studies
BA or BS in Global Affairs
Students that choose to study international relations pursue an interdisciplinary major in a program that consists of four main components:
General education courses
Core, international relations courses
Specialized international relations courses
Study abroad experience
Core courses will include courses such as:
Global Politics
International Communication
Introduction to International Relations
After completing core courses, students may choose from a variety of specializations, including:
Political Science
Economics
Business
Law
Education
Advocacy
Human Rights
Global Security
Peace and Conflict Studies
Regional Studies
Environmental Sustainability
International relations jobs that may require a bachelor's degree in international relations include, but are not limited to:
International Journalist
International Human Dimension Officer
Private Partnership Coordinator
UN Board Secretary
Diplomat
An example taken from a job listing posted June 2015 illustrates the kind of diverse careers available to those with a background in international relations (job listing is shown as an example and does not constitute a job offer):
International Banking Sales Officer for Washington Trust Bank in Spokane – Applicants to this position should hold a bachelor's degree in international relations with a specialization in business, accounting, finance, or banking. The professional in this position will be responsible for providing international training, education, and review in order to create efficient and effective international business structures.
<!- mfunc search_btn -> <!- /mfunc search_btn ->
Advancing to a Master's Degree in International Relations
International relations professionals that advance to a master's degree will be prepared for leadership careers in such non-profit and intergovernmental organizations as the Peace Corps, the Association of International Educators, World Bank, U.S. State Department, the United Nations, Amnesty International, and more.
In order to enroll in a master's program, professionals must meet admissions criteria that considers their academic background, professional experience, and standardized test scores. Although each university is different, many will look for applicants to meet requirements such as these:
Hold a bachelor's degree
Carry a 3.0 GPA in all previous coursework
Submit official GRE scores
Master's degrees in international relations include a wide range of titles and dual degree options, a few of which include:
MA in International Relations & MBA
MA in International Business
MA in International Relations & Juris Doctor
MA in International Law
MA in International Development
MA in International Training and Education
Depending on which degree students choose, they will take vastly different courses, such as:
MA in International Business
International Business Policy
Global Marketing and Communication
Global Accounting and Finance Strategies
The International Business Environment
MA in International Law
International Health Law
International Moot Court
International Criminal Law
The Laws of War
International relations professionals with master's degrees are trained to compete for such international relations jobs as:
Policy and Best Practices Officer
Private Partnership Director
UN Joint Operations Facility Manager
International Education Executive Officer
Intergovernmental Policy Program Officer
International Lawyer
UN Community Liaison Officer
International Programs Coordinator
General Secretary for International Disaster Response
An example taken from a job listing posted June 2015 illustrates the kind of diverse careers available to those with advanced degrees in international relations (job listing is shown as an example and does not constitute a job offer):
Head of Office of Political Affairs for the United Nations – Applicants to positions such as these should hold a master's degree in international relations, political science, international law, or a related area. This international affairs job focuses on overseeing the UN's work on recovery, reintegration, and peace-building in the Central African Republic, and would involve providing policy advice to senior management while leading a team of staff dedicated to integration.
Washington's Contribution to International Development, Education, and Humanitarian Aid
Numerous private businesses, nonprofit organizations, and government agencies based in Washington are dedicated to increasing the state's contribution to strong international relations through humanitarian work, trade development, cultural exchange, and global education.
Some of Washington's top internationally focused organizations include:
World Affairs Council – Based in Seattle, this nonprofit works to bring the world to Washington and Washington to the world through programs that form more engaged global citizens. Programs include the homestay program, community programs, global classrooms, the international visitor program, the fellows program, and the young professional international network.
Of great significance is the Council's international visitor program, which has hosted over 830 international leaders from over 150 different countries. Visitors have come to Washington for the mutually beneficial exploration of international issues such as HIV/AIDS education and prevention, volunteerism and civic participation, regional security, trade, equality and the justice system, educational administration, and more.
Washington Sister Cities – The State of Washington has formed unique relationships with multiple foreign stakeholders in order to promote trade, educational and cultural exchange, as well as partnerships in humanitarian efforts. Washington state's sister cities include the Hyogo Prefecture in Japan, the State of Jalisco in Mexico, Jeollabuk-do Province in the Republic of Korea, Sichuan Province in China, and the Pangasinan Province in the Philippines.
Many of Washington's cities, including Anacortes, Auburn, Bellevue, Bellingham, Bremerton, Camas, DuPont, and more have unique sister city relationships, as well. These individual bonds help to promote a culture of cooperation, trust, and global partnership.
Seattle Sister Cities Program – The Seattle sister cites program is one of the largest city programs in Washington, having formed close relationships with cities including Beer Sheva, Israel; Bergen, Norway; Cebu, Philippines, Chongquing, China; Christchurch, New Zealand; Daejon, Korea; Kaohsiung, Taiwan; Limbe, Cameroon, Reykjavic, Iceland, and more.
Washington State Guard – The Washington State Guard has participated in the State Partnership Program since 2002, when it formed a unique military-to-military relationship with Thailand. This mutually beneficial relationship allows for military exchange and training, and it creates an environment of military trust and cooperation.
Advocacy Initiative for Development (AID) – Located in Olympia, this nonprofit works to support holistic development in African communities, targeting women, youth, and children. The initiative includes numerous programs, including human rights education, peace-building programs, women empowerment programs, child welfare programs, good governance programs, HIV/AIDS prevention and treatment programs, youth empowerment advocacy programs, agricultural development programs, climate change education, human trafficking programs, and more.
Foundation for International Understanding Through Students (FIUTS) – Located in Seattle, this University of Washington-based organization works to connect students to local and global communities through programming that fosters international awareness, cross-cultural communication, and global leadership. Through homestay and friendship programs, regular local events, and global education outreach programs, the foundation effectively bridges the gap between local and global perspectives, enriching Washington residents with international awareness.
Global Visionaries – Based in Seattle, this nonprofit has a unique relationship with Guatemala, where they host youth and education programs, such as the global leadership summer institute and diversity and cross-cultural education workshops, helping to bring a global awareness and understanding to students and educators in Washington.
<!- mfunc search_btn -> <!- /mfunc search_btn ->
Washington-Based Organizations that Promote International Relations
Washington's state and nonprofit organizations that are dedicated to developing and strengthening bonds with foreign stakeholders include:
State
Nonprofit
<!- mfunc feat_school ->
Featured Programs:
Sponsored School(s)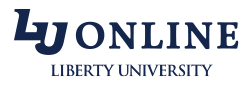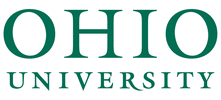 <!- /mfunc feat_school ->