From Fortune 500 companies like Amazon and Microsoft that have become household names to the dozens of innovative startups that spring from the entrepreneurial spirit found in the greater Seattle area, Washington-based businesses have long been recognized as major players in the global economy. In 2014, both CNBC and Business Insider ranked Washington as the seventh best state in the US for doing business. Washington's total GDP that year was roughly $390.5 billion, the eighth highest in the U.S.
<!- mfunc search_btn -> <!- /mfunc search_btn -> <!- mfunc feat_school ->
Featured Programs:
Sponsored School(s)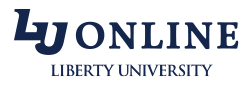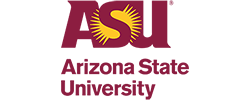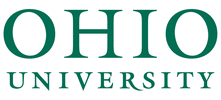 <!- /mfunc feat_school ->
Washington's business community owes much of its success to international trade and commerce. In FY 2014, small-to-mid sized businesses along with multinational and multi-domestic corporations with operations in the state exported $90.6 billion in goods and services to foreign markets around the world, the third highest of any state in the U.S. This represents an increase of more than 140 percent since 2004, demonstrating Washington's increased integration with the global economy.
As of FY 2014, the state's top international exports included:
Transportation Products, $28.1 Billion
Agricultural Products, $11.4 Billion
Petroleum and Coal Products, $3.7 Billion
Computer and Electronic Products, $3.7 Billion
Food and Kindred Products, $2.9 Billion
Machinery (except electrical), $1.8 Billion
In FY 2014, Washington's top export markets included:
Asia
China, $20.7 billion
Japan, $7.4 billion
United Arab Emirates, $3.3 billion
South Korea, $2.7 billion
Taiwan, $2.5 billion
Qatar $2.3 billion
Indonesia $2.2 billion
North America
Canada, $9.2 billion
Mexico, $2.7 billion
Europe
United Kingdom $2.9 billion
Germany, $2.06 billion
From trade analysts and import/export compliance specialists to international business development directors and supply chain managers, Washington-based companies rely on skilled professionals with a global perspective on business.
The Right Degree for a Career in International Business
Washington is home to some of the nation's most respected business schools, offering specialized undergraduate degrees to aspiring international business professionals, as well as graduate programs for those with an eye on leadership positions.
Many of these programs provide students with the option to complete their degree online, either exclusively or in combination with traditional on-site coursework.
International business majors in Washington often go on to secure jobs critical to international trade and commerce:
International economist
Business development director
Business consultant
International financial manager
Wholesale buyer
Import/export compliance specialist
International marketing director
Multinational manager
Supply chain manager
Bachelor's Degrees
Some of the undergraduate degrees in international business available through Washington's business schools include:
Bachelor of Science (BS) in International Business
Bachelor of Science (BS) in Business with a Global Management Concentration
Bachelor of Science (BS) in Business Administration with an International Business Focus
Bachelor of Arts (BA) in International Economics
Bachelor in Business Administration (BBA) in International Business
Course titles often offered in these programs include:
Strategic Management for the Multinational Enterprise
Global Business Strategy
Emerging Markets
Economics of Development and Growth
Cross-Cultural Management
Business Processes and Supply Chain Management
Global Employment Relations
International Economics
International Monetary Relations
International Management
Business & the Entrepreneurial Mindset
International Financial Management
Master's Degree Programs
Corporate leadership positions with multinational and multi-domestic corporations are generally reserved for master's-prepared international business professionals. Graduate programs offer concentration-specific coursework and lectures from some of the world's brightest minds in international business.
<!- mfunc search_btn -> <!- /mfunc search_btn ->
Admission standards for graduate schools offering international business programs often include:
Work experience in the business field, often up to four years
An undergraduate degree that includes coursework in areas such as statistics, finance, or microeconomics
Strong scores on entrance exams
Essay on personal goals and objectives
Some of the graduate degrees in international business available through Washington's business schools include:
Master of Science (MS) in International Business
Master of Science in International Management (MIM)
Master of Business Administration (MBA) in International Business
Master of Arts (MA) in International Relations and Diplomacy
To prepare international business graduate students for careers in specific areas of corporate leadership, Washington's business schools offer master's programs with specialized concentrations that include:
International Environment and Resource Policy
Development Economics
International Organizations
International Political Economy
Public International Law
Law and Development
International Business Relations
International Trade and Commercial Policies
International Information and Communication
International Monetary Theory and Policy
International Negotiation and Conflict Resolution
Examples of course titles offered in today's international business master's programs include, but are not limited to:
International Business Transactions
Communications Policy Analysis and Modeling
Global Investment Management
International Investment Law
Foundations in Financial Accounting and Corporate Finance
Large Investment and International Project Finance
International Financial Management
Data Analysis and Statistical Methods
Economics and Management of Technology
Accounting for Profit, Nonprofit, and Government Organizations
Mergers and Acquisitions: An International Perspective
Financial Statement Management
International Financial and Fiscal Law
International Intellectual Property Law and Policy
Financial Statement Analysis
Global Financial Services
International Business Careers in Washington State
A growing number of international business experts are helping Washington companies increase their presence in foreign markets around the globe. The importance of these professionals is reflected in the salaries they earn, which often extend well into the six figures. According to the U.S. Bureau for Labor Statistics (BLS), Washington's international business professionals in several classifications were among the highest paid in the nation (2014):
International Marketing managers, $136,770 mean annual salary
International Sales managers, $118,740 mean annual salary
International Advertising and promotions managers, $114,430 mean annual salary
International Financial managers, $112,460 mean annual salary
Specific examples of international business professionals working for Washington's biggest companies include:
com relies heavily on export specialists to guide the delivery of products to nearly every major market on earth. The company also employs international financial managers to identify and analyze trends in foreign sales.
Starbucks employs international marketing specialists to develop strategic advertising plans in foreign markets. These specialists often compare trends with regard to how marketing campaigns are received by consumers in markets overseas, which guides future investments in the company's advertising. Interpreters are also invaluable to the Starbucks franchise as they allow executives from multiple nations to communicate without language barriers.
Cutter & Buck, a sports clothing company established in Seattle that specializes in golf apparel, sells its products to 25 nations around the world. The company, owned by Swedish corporation New Wave Group, relies on international sales specialists to develop and maintain growth in foreign markets.
<!- mfunc search_btn -> <!- /mfunc search_btn ->
Resources for Washington's International Business Professionals and Students
Washington's community of thriving international businesses is fostered by a number of state departments and private organizations dedicated to helping companies within the state. These groups include, but are not limited to:
State/government
Nonprofit/private organizations