Since 1964, the State of Wisconsin has been creating and strengthening sister state relationships with various foreign stakeholders. These relationships help facilitate international tourism, business, cultural understanding, and educational exchange between Wisconsin and its foreign counterparts. This brings Wisconsin to the forefront of international relations and increases the state's visibility worldwide.
<!- mfunc search_btn -> <!- /mfunc search_btn -> <!- mfunc feat_school ->
Featured Programs:
Sponsored School(s)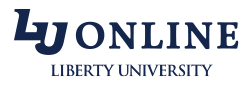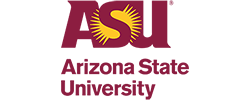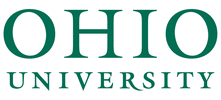 <!- /mfunc feat_school ->
As of 2015, Wisconsin sister states included countries such as:
Nicaragua
Hessen, Germany
Heilongjiang, China
Chiba, Japan
Jalisco, Mexico
Taiwan, China
Belgorod, Russia
Along with this, more than thirty cities in Wisconsin have sister city relationships with foreign stakeholders. For instance, Madison Vilnius Sister Cities, Inc. was formed in 1989 in order to strengthen the educational and cultural exchange between Wisconsin and Lithuania.
Along with these sister state and sister city relationships, the U.S. Department of State indicates that Wisconsin plays a vital role in international relations through other initiatives, as well, including:
The state has hosted over 7,800 foreign professors, doctors, and more as part of international visitor programs
The University of Wisconsin received a Medical Education Partnership Initiative Grant, which allowed them to partner with Ethiopian dignitaries to improve medical education
Wisconsin community colleges have participated in the Community College Initiative Program, which hosts students from Nairobi to motivate students globally toward higher education
The University of Wisconsin has formed a relationship with South African universities, including the University of Witwatersrand for law education and with the University of Johannesburg for botany and geology education.
The State of Wisconsin is home to over 900 refugees, aiding in local humanitarian aid with global ramifications
Wisconsin is a major contributor to global trade efforts, humanitarian aid, and cultural exchange through establishing and strengthening international relations.
Finding the International Relations Degree to Launch an International Relations Career
Students who want to launch their career in international relations—whether they're interested in international law, business, human rights, advocacy, development, or environment—often choose the international relations degree, since the interdisciplinary nature of the degrees allows it to mold to their interests.
Many students even choose to enroll in online international studies degrees, which allow students to prepare for their international career despite any geographical barriers.
Earning a Bachelor's Degree in International Relations
Degrees in international relations can be found through on-campus, online, or blended programs, and they often are designated with degree titles such as:
Bachelor's in International Studies
Bachelor's in International Affairs
Bachelor's in International Development
Bachelor's in Political Science: International Relations
Bachelor's in Global Affairs
Bachelor's degrees in international relations—despite differences in degree title—generally consist of four components:
General education courses
Introductory international relations courses
Specialization courses
Study abroad or international internship courses
Specialization courses can be taken in a variety of fields, including:
Law
Business
Human Rights
Area Studies
Language/Translation
Development
Environment
Foreign Policy
Security Studies
Cultural Anthropology
Comparative Politics
Religion
Depending on the student's specialization, a degree in international relations can train students to fulfill various international relations jobs, such as:
International marketing specialist
International project specialist
International journalist
International broadcaster
Global policy advisor
Peace corps officer
An example international relations job in Wisconsin is listed to illustrate the type of qualification and work a professional with a bachelor's in international relations may apply for (job is an example only and does not constitute a job offer):
State Director of Best Buddies International in Milwaukee – applicants to positions such as these should hold a bachelor's degree in international relations or another related field with an emphasis on nonprofit fundraising and management.
This professional will be responsible for overseeing all programs, developing all funding strategies, and overseeing marketing, human resources, and administrative departments.
<!- mfunc search_btn -> <!- /mfunc search_btn ->
Advancing to a Master's Degree in International Relations
Although each university is different, most international relations graduate programs require minimum admissions criteria, such as:
Hold a bachelor's degree from an accredited institution
Hold a minimum of a 3.0 GPA in undergraduate work
Submit official GRE scores
Master's degrees in international relations will be designated with varying degree titles, as well, such as:
Master's in International Affairs
Master's in Global Diplomacy
Master's in International Development
Master's in Foreign Service
However, the more important aspect of the master's degree is the specialization. Graduate students can specialize in international law, politics, diplomacy, security, regional studies, and more, taking concentrated courses that prepare them with an in-depth understanding of their field.
For example, some courses related to different international relations specializations include:
Security Studies
Theory and Practice of Security
Grand Strategy and Military Operation
China and Its Military
Global Health
Biostatistics
Health Economics and Finance
Health Policy Systems
International Law
Reinventing the United Nations
National Security and Humanitarian Law
Human Trafficking
Top-notch international organizations—such as the United Nations, Amnesty International, the Peace Corps, the Union North America, the Harvard Humanitarian Initiative, and more—will look to hire and retain international relations professionals with advanced degrees.
Some jobs that will look to hire professionals with a master's degree in international relations include, but are not limited to:
International trade specialist
Chief of Party
Intelligence Analyst
Global Policy Analyst
Global Economics Officer
International Diplomat
International Lawyer
An example international relations job in Wisconsin is listed to illustrate the type of qualification and work a professional with a master's in international relations may apply for (job is an example only and does not constitute a job offer):
International Student Services Study Abroad Manager for University of Wisconsin Parkside in Kenosha – applicants to positions such as these should hold a master's degree in international relations with a specialization in education, culture, or a degree in a closely related field.
Professionals in this role are responsible for overseeing all international student services and study abroad operations, and must hold ultimate responsibility for all Department of Homeland Security compliance.
Wisconsin's Contribution to International Education and Humanitarian Work
Some of Wisconsin's top state and nonprofit organizations that work to increase the state's global visibility and facilitate international trade, humanitarian aid, and cultural exchange include:
Wisconsin National Guard – the Wisconsin State military created a unique partnership with Nicaragua in 2003 through the State Partnership Program, which facilitates military-to-military exchanges that promote growth, trust, and cooperation between the state and foreign stakeholders.
European Union Center for Excellence – Established at the University of Wisconsin – Madison, the EUCE partners with UW-Madison's International Institute and European Studies Alliance.
Through encouraging interdisciplinary and international education, hosting international visitors, providing fellowships, and developing rich international libraries, the EUCE works to enhance awareness of the growing importance of the EU and facilitate person-to-person relationships.
This center is one of only ten across the nation, making it a prominent center for international relations, and making it one of Wisconsin's most visible international initiatives.
International Institute of Wisconsin – Founded in Milwaukee in the early 1900's, this institute has been dedicated for a century to providing international services, such as refugee resettlement, educational programs, interpretation and translation services, and an international visitor leadership program.
It is the only institute throughout Wisconsin to host the international visitor leadership program, and through it, it hosts foreign dignitaries to promote face-to- face relationships and promote citizen diplomacy.
Madison Friends of International Students – this organization is devoted to helping international students throughout Wisconsin find friendships which foster cultural exchange and global goodwill.
Their programs include temporary home stays, English language courses, the global friends program, a furniture program, and various events that allow international students to meet and mingle with Wisconsin students.
<!- mfunc search_btn -> <!- /mfunc search_btn ->
Wisconsin-Based Organizations that Are Dedicated to Promoting International Relations
Wisconsin's state and nonprofit organizations that focus almost entirely on promoting international relations between Wisconsin and its foreign stakeholders include:
State
Nonprofit
<!- mfunc feat_school ->
Featured Programs:
Sponsored School(s)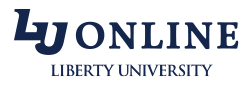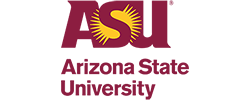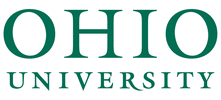 <!- /mfunc feat_school ->