International trade and commerce is a major force in Wisconsin's economy, as indicated by the U.S. Department of State:
<!- mfunc search_btn -> <!- /mfunc search_btn -> <!- mfunc feat_school ->
Featured Programs:
Sponsored School(s)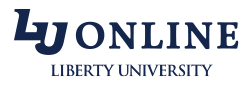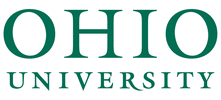 <!- /mfunc feat_school ->
International trade supports 750,000 Wisconsin jobs
In 2012, Wisconsin exported $23.7 billion in goods to foreign markets
In 2011, Wisconsin exported $6.3 billion in services to foreign markets
The Wisconsin Manufacturers & Commerce (WMC) Association is comprised of the state chamber of commerce, the state manufacturers' association, and the state safety council, and works to help Wisconsin-based businesses remain competitive in the global market place.
The WMC's ExporTech Program, which was hosted in Port Washington, Waukesha, and Madison in 2015, provided guidance to businesses that have not yet developed a global marketing strategy, teaching international business skills such as:
Developing customized export plans
Targeting the best countries for products
Writing a full plan on implementation
From international supply chain managers and import/export compliance officers to international business consultants and financial controllers, international business professionals enjoy the support of state agencies and the broader business community as they work to facilitate trade and commerce across national borders.
Bachelor's and Master's Degrees in International Business
Wisconsin's international business schools prepare students for corporate careers in diverse areas of specialization, from international supply chain management to trade compliance to multinational and multi-domestic executive leadership.
Wisconsin's international business schools offer bachelor's and master's degrees through both distance learning and conventional online programs.
Bachelor's Degree in International Business
International business majors may choose from single and dual degree programs at the undergraduate level, with options including:
Bachelor of Science in Accounting/Bachelor of Arts in International Studies (BBA/BA)
Bachelor of Science in Business Administration – International Business
Bachelor of Arts in International Relations – Global Finance
Undergraduate students may choose to concentrate their studies on a particular business focus, such as:
Global Marketing
Global Information Systems
Global Systems Management
International Management
Bachelor's-prepared international business professionals may go on to fill positions as:
Global Import Specialist
Global Export Specialist
Planner Order Analyst
Trade Compliance Specialist
Trading Manager
Global Accounting Specialist
International Sales Executive
Master's Degree in International Business
Business professionals with an eye on executive positions in multinational and multi-domestic corporations often pursue graduate work in international business. Graduate program options available through Wisconsin's international business schools include the following:
Master of Business Administration in International Business (MBA)
Master of International Management (MIM)
Master of Business Administration with International Health Management and Policy
Master of Science in International Management (MSI)
Master of International Business (MIB)
Many universities have developed partnerships that allow students to earn dual degrees from both American and foreign universities, such as the University of Manneheim in Germany.
<!- mfunc search_btn -> <!- /mfunc search_btn ->
Admissions criteria for international business graduate programs generally include requirements such as:
Four-year bachelor's degree (in international business, if possible)
Second language fluency
Official GMAT scores
Global exposure
Most graduate programs are around 30 credits, consisting of the following:
Foundational courses
International business electives
Foreign policy electives
Foundational courses focus on core, business concepts, such as:
Sustaining Global Enterprise
Comparative Institutional Systems
International Systems Management
Next, aspiring international business professionals will concentrate on a specific focus through such electives as:
Environment and Development
Globalization & Cultural Questions
Politics and Government in China
Master's-prepared international business professionals often go on to high-paying jobs like these:
Global Policy Analyst
Head of Global Sales
Multinational Tax Analyst
Global Recruiting Manager
Import/Export Manager
Multinational Business Consultant
Global Marketing Manager
Wisconsin-Based Organizations Committed to Facilitating International Business
Wisconsin's top agencies dedicated to fostering international trade between the businesses in the state and foreign stakeholders include:
German American Chamber of Commerce: Wisconsin – This Chamber is dedicated to encouraging, facilitating, and promoting trade and investment between the Federal Republic of Germany and the State of Wisconsin. To do this, the Chamber offers direct access to the German American business community, providing a valuable networking environment.
Madison International Trade Association – Based in Madison, Wisconsin, this organization works to bring connections and information to its members that will facilitate global trade among Wisconsin small and medium-sized businesses. To help provide trade education, this association hosts seminars, meetings, and forums focused on international issues.
For example, past seminars have been entitled, "Considerations for Your Logistics Programs: Secrets Your Forwarded Never Told You," "Smart Supply Chain Management for Savvy Companies," and "Where in the World Should Your Business Go Next?"
Metropolitan Milwaukee Association of Commerce's World Trade Association— This association works to support Wisconsin businesses to engage in international trade, stating that exporters enjoy higher revenues, experience faster growth, are more creative, and enjoy more efficient workers.
To do this, the association brings together the state's best export and import experts, to facilitate trade education and mentorship.
Wisconsin District Export Council – This council brings together the best trade experts throughout Wisconsin to increase the state's engagement in international trade, which results in economic growth and higher paying jobs throughout the state.
Along with this, the council's members get to participate in trade promotion activities that promote the state's goods worldwide.
Wisconsin Department of Agriculture, Trade, and Consumer Protection – This Department has an Export Information & Assistance Center which works to promote international trade by helping beginner exporters, intermediate exporters, and advanced exporters.
For beginners, the Department offers one-on-one consultations and educational seminars. For intermediate exporters, the Department offers export documentation, market research, and financing. Finally, for the advanced exporter, the Department offers promotions and marketing development programs.
<!- mfunc search_btn -> <!- /mfunc search_btn ->
Links to these important resources can be found here: