The international relations experts that represent Idaho's companies and government agencies pave the path towards strong economic and diplomatic relationships between the state and foreign nations around the world. The economic gains from this international outreach are crucial to Idaho's economy, as more than 13,400 Idaho residents hold jobs related to the export of merchandise around the globe.
<!- mfunc search_btn -> <!- /mfunc search_btn -> <!- mfunc feat_school ->
Featured Programs:
Sponsored School(s)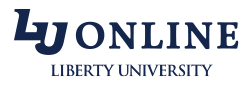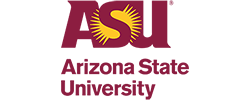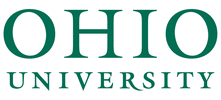 <!- /mfunc feat_school ->
While the international initiatives carried out by Idaho's state and municipal government, nongovernmental organizations, and private companies have obvious financial benefits for the state; their impact extends well beyond the economy to include vital diplomatic and humanitarian work.
For example, in April 2015, Idaho U.S. Senator Ben Cardin introduced a resolution that offered support the people of Nepal, who had just experienced a deadly earthquake. Through the resolution, the United States helped Nepal's men and women rebuild and repair their communities.
In an ongoing program, the Department of State oversees a partnership program between the Idaho National Guard and Cambodia. Through the collaboration between nations, the United States and Cambodia have exchanged knowledge in areas ranging from nuclear disaster recovery to vehicle maintenance and logistics.
The importance of the aforementioned programs demonstrates the value of international relations specialists in the world of trade and diplomacy. With the right motivations and an education in international studies, men and women of Idaho can enjoy a career that promotes the well-being of their fellow statesmen, as well as people and nations around the world.
Choosing the Right Degree for a Career in International Relations
A degree in a major related to international relations opens the door to students looking to establish a career diplomacy, global security, international development and many other areas.
Whether in the government, nonprofit, or private sector, international relations careers can lead to collaboration with some of the world's most prestigious organizations, including:
United Nations
NATO
European Union
Peace Corps
Amnesty International.
To prepare students for these careers, programs implement a mix of liberal arts and specialized coursework. In fact, many programs allow and even require students to customize their degree to fit their personal career goals. In addition, many schools require students to participate in study-abroad programs, exposing them to international culture and ideas first-hand.
Many programs allow students to take classes online, either exclusively or in combination with on-site coursework. Working professionals often find this option to be more convenient, because it allows them the flexibility to pursue a degree while managing their current careers.
Bachelor's Degree Programs in International Relations
Bachelor's degree programs require students to take base courses in liberal arts while allowing students to choose track-specific courses. Through the study of areas such as economics, languages, communications, conflict, and political science, just to name a few – bachelor's degree programs prepare students for the broad challenges of international relations work while honing in on students' specific goals.
Examples of bachelor's degrees in the field include:
Bachelor of Science (BS) in International Affairs
Bachelor of Science in Diplomacy
Bachelor of Arts (BA) in Intelligence Studies
Bachelor of Arts in Middle Eastern Studies
Bachelor of Arts in International Relations and Diplomacy
Bachelor of Arts in Military Studies
Bachelor of Arts in International Studies
Bachelor of Arts in Political Science
Different tracks within bachelor's degree programs give students the flexibility to choose a specific area of study. A few examples of these tracks include:
World History Track
Security Studies Track
Science, Technology, and the Environment Track
Economics, Business, and Politics Track
International Systems and World Order Track
Europe Track
Latin America Track
Muslim World Track
Asia Track
Culture, Media, and the Arts Track
Theory and Policy Track
A variety of available track types means an equally diverse offering of courses. A few examples of track-specific courses include:
Environment and Development Track
United States Environmental Policy
History of Genocide
Drugs and Security in the Americas
Diplomatic Practice
Urban Ecology
Economics of Less-Developed Regions
World Regional Geography
Islam and Politics
International Economics, Business, and Politics Track
Economics of Less-Developed Regions
Governing Crises: The Political Economy of Financial Booms and Busts
Southeast Asia in World Politics
International Political Economy
Africa and Globalization: Opportunities and Obstacles
Sociology of Market Transitions
International Systems and World Order Track
History of Genocide
Europe and International Relations
Nuclear Security
Introduction to Security Studies
International Conflicts and Cooperation
Regional Politics and Cultural Anthropology Track
Ethnicity and Identity
Sex and Gender in Anthropological Perspective
Peoples and Cultures of Africa
Power and Society in the Middle East
Reconstructing the African Past
Modern History and Geopolitics of the Caucasus
Africa and the Middle East Track
Anthropology of Muslim Cultures and Politics
Religious Fundamentalism in Anthropological Perspective
Introduction to India and South Asia
Modern Armenian History and Literature
Globalization and World Poverty
Africa in International Politics
US-Pakistan Relations
<!- mfunc search_btn -> <!- /mfunc search_btn ->
Master's Degree Programs in International Relations
Master's degree programs in international relations prepare students for some of the most vital foreign outreach careers related to diplomacy, global security, international development and more.
Admission to these programs requires a minimum of a bachelor's degree and often a 3.0 GPA or higher during undergraduate studies. Additionally, some schools require strong GRE and TOEFL scores Master's degrees in international relations include, but are not limited to:
Master of Arts in International Relations
Master of Arts in Diplomacy and International Relations
Master of Arts in Global Studies
Master of Arts in International Relations and European Studies
Master of Arts in Conflict Analysis
Master of International Commerce and Policy (ICP)
Master of Public Administration (MPA)
Master of Science in International Trade
Master of Science in Global Affairs
While all programs require students to complete core coursework, many students take courses related to their area of specialization. These areas include:
Foreign policy
International negotiation and conflict resolution
Global security
International development
Foundational courses in international relations master's programs give students a broad education in the field. These courses may be related to subject matters such as:
Global governance
Intercultural communication
International history
International economics
Courses related to a student's area of specialty go in-depth on historic and modern issues relevant to international relations. The in-depth knowledge graduate students come away with prepares them for specific careers in the international relations field. Examples of courses related to specific specialty areas include:
Global Security
The American Way of War
Security from Inside the State
American Political Development
Energy and Environmental Security
Conflict Assessment and Prevention
Big Data Analytics: Tools and Techniques
International Development
Social Policy and Development
Global Economy and Sustainable Development
Ways of Knowing and Sustainable Livelihoods
Capstone Workshop in Development Practice
Empirical Analysis
International Negotiation and Conflict Resolution
International Mediation
Conflict Resolution Practice
Gender, Culture and Conflict in Complex Humanitarian Emergencies
Advanced Development and Conflict Resolution
Post-War Transitions
The Art of International Negotiation
The U.S. government, nongovernmental organizations, and private companies often employ graduates of these programs. A few of the different career path a Master of International Relations may pursue:
Diplomatic Services Operational Officer
International Lawyer
Intelligence Analyst
International Contracts and Grants Specialist
International Trade Analyst
Foreign Service Facility Manager
Ombudsmen
Journalist
Immigration Specialist
Idaho's Contribution to an Improved International Landscape
Idaho's Department of Commerce stimulates international trade through organizing international trade missions and helping companies obtain proper licensing to import and export goods around the world. The Idaho Global Entrepreneurial Mission, which couples the talents of research experts and private sector gurus, pushes the state's technological capabilities, allowing Idaho's diplomats to bring technological innovation to stakeholders around the world.
<!- mfunc search_btn -> <!- /mfunc search_btn ->
Lead by Senator James E. Risch, the Boise Committee on Foreign Relations handles the city's international outreach. Additionally, the state is home to a number of nonprofit organizations that conduct international humanitarian initiatives. An example of these efforts can be seen in the International Rescue Committee's Family Friendship Program, which matches American families with foreign refugee families to help the refugee families better acclimate to life in America.
Idaho is home to several state departments and nonprofit organizations that work to foster relationships between the state and nations around the world. These organizations include, but are not limited to:
State
Nonprofit
<!- mfunc feat_school ->
Featured Programs:
Sponsored School(s)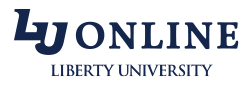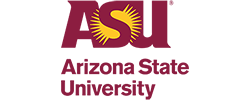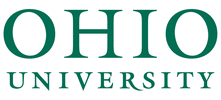 <!- /mfunc feat_school ->