Business professionals in Idaho help drive international commerce by identifying and collaborating with profitable foreign markets. Import/export coordinators, international marketing managers, and trade compliance officers are just some of the business specialists that help maintain Idaho's presence on the global stage.
<!- mfunc search_btn -> <!- /mfunc search_btn -> <!- mfunc feat_school ->
Featured Programs:
Sponsored School(s)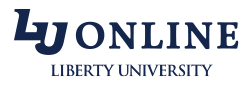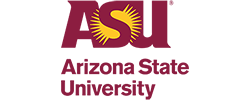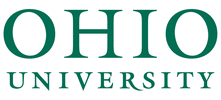 <!- /mfunc feat_school ->
In 2014, CNBC ranked Idaho as the 16th best state for doing business in the U.S., noting that its workforce is one of the best equipped in the nation for facilitating international trade and commerce. The skill of Idaho's workforce is due in large part to Idaho Department of Commerce sponsored work training services, which include staff-assisted recruiting, on-the-job training, and skill assessments. As a result of these services, Idaho is a popular destination for small businesses that operate internationally. In fact, 88% of Idaho companies that export goods and services to foreign markets are small businesses.
Idaho is home to the most inland seaport on the west coast and has a strong transportation infrastructure, encouraging foreign companies to conduct business within the state. Additionally, the state is home to several major players in the international business spectrum. Among these companies are:
Micron Technology, Inc.: $36 billion market cap
IDACORP, Inc.: $3.2 billion market cap
MWI Veterinary Supply, Inc.: $2.2 billion market cap
Boise Cascade, L.L.C.: $1.5 billion market cap
Making the Decision to Major in International Business
Undergraduate and graduate programs in international business provide the building blocks for careers in the field ranging from international economists to translators. While most colleges and universities who offer these programs hold classes on campus, a growing number of schools are offering online courses to accommodate the schedules of working professionals.
Bachelor's Degrees in International Business
Through diverse preparation in topics ranging from economics to linguistics, just to name a few, students who complete bachelor's degree programs have the educational foundation to begin careers that involve an element of international business expertise.
Examples of bachelor's degrees with a variation on the international business major include:
Bachelor in Business Administration (BBA) in International Business
Bachelor of Arts (BA) in International Relations and Diplomacy
Bachelor of Arts (BA) in International Economics
Bachelor of Science (BS) in International Business
Bachelor of Science (BS) in International Hospitality and Tourism Management
Bachelor of Science (BS) in Business with a Global Management Concentration
Bachelor of Science (BS) in Business Administration with an International Business Focus
Coursework in bachelor's degree programs gives students a foundation of knowledge in business principles and international economic collaboration. Just some of the courses found in today's bachelor's degree programs include:
Global Business Strategy
Business law
Economics and Accounting
Corporate Social Responsibility
Economics of Development and Growth
China in the World Economy
Cultural & Political Environment of International Business
International Monetary Relations
Graduates of these programs may immediately apply to master's degree programs or look for a career in the field, which may include pursuing such jobs as:
Product manager
Trade analyst
Supply chain managers
Foreign service officer
Financial controllers
<!- mfunc search_btn -> <!- /mfunc search_btn ->
Master's Degrees in International Business
Students that apply to master's degree programs in international business often have prior business education and professional experience. The coursework in these programs allows students to develop highly specific skills applicable to the international business world and develop skills for a niche career path in such areas as:
Business development director
International accountant
International economist
Import/export coordinator
International lawyer
Advertising executive
International trade and customs manager
International foreign policy advisor
Wholesale buyers
Master's degree program graduates can earn generous salaries working for businesses that operate internationally. In fact, financial managers in Idaho earned an average annual salary of $92,360 in 2014, according to the US Bureau for Labor Statistics (BLS).
Given the competitive nature of big businesses, master's degree programs dedicated to international business often have strict admission qualifications. Examples of what these programs may look for in applicants include:
An undergraduate degree that includes coursework in areas such as statistics, finance, or microeconomics
Past experience in the business field, often up to four years.
Prior coursework in foreign languages
A 3.0 GPA or higher during undergraduate studies
Strong scores on the GRE and GMAT exams
Examples of master's degrees in international business include, but are not limited to:
Master of Business Administration (MBA) in International Business
Master of Science (MS) in International Business
Master of Science in International Management (MIM)
Master of Arts (MA) in International Relations and Diplomacy
Beyond different degree types, many master's programs offer various specialization options for specific careers in international business. Among these options are:
International Security Studies
International Political Economy
International Trade and Commercial Policies
International Environment and Resource Policy
International Information and Communication
International Negotiation and Conflict Resolution
Idaho's International Business Reach
Idaho is relying increasingly on international trade and foreign investments, creating a need for professionals such as international business consultants. The duties of these consultants range from finding new foreign markets to obtaining investments from foreign companies.
Since 2008, foreign companies have invested roughly $382 million in the state, creating over 800 jobs and establishing a foundation for future economic growth. Some of the collaboration between Idaho's business community and foreign enterprises has included:
In the winter of 2014, Ireland's Glanbia Foods, a dairy and whey company, spent $82 million to expand its operation of two factories in Iowa as part of its Glanbia USA branch. Glanbia USA is responsible for roughly 10% of all U.S. cheese exports, making the company a major player in international trade. Glanbia USA employs professionals such as a director of international sales to conduct its global outreach efforts.
A number of Idaho international business professionals attended Barack Obama's second international convention summit to pitch the state to foreign investors, including an international business manager, an international attorney, and the director of Idaho's Department of Commerce.
<!- mfunc search_btn -> <!- /mfunc search_btn ->
Idaho's International Business Resources
The strong efforts Idaho's business community makes to drive international commerce are compounded by several independent organizations and government agencies.
Just some of Idaho's state divisions and organizations that focus on international business include:
State
Nonprofit/Private Organizations