International relations efforts in Illinois involve professionals from the government, nonprofit, and private sectors that foster mutually beneficial relationships between the state and foreign partners around the world. Foreign outreach is particularly important to Illinois's economy, as the state's $66 billion in international exports supported 339,421 jobs in FY (fiscal year) 2014 alone. These product and service exports originated from some 223,060 Illinois-based companies, many of which were small-to-medium sized enterprises.
<!- mfunc search_btn -> <!- /mfunc search_btn -> <!- mfunc feat_school ->
Featured Programs:
Sponsored School(s)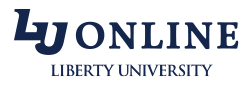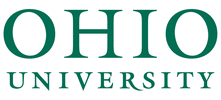 <!- /mfunc feat_school ->
The benefits of Illinois's foreign outreach efforts extend far beyond economic gains, however. International relations professionals in the state also lead humanitarian, educational, and cultural initiatives around the world.
Among the many efforts that take place within the state:
Chicago TechWeek works with the The U.S. Mission to Poland-sponsored program "Do IT with Poland." The initiative aims to foster ties between American companies and Polish technology start ups.
The Argonne National Laboratory, operated by the University of Chicago Department of Energy, was granted $1,974,750 to provide six International Atomic Energy Agency (IAEA) cost-free expert positions. The intention behind this collaboration is to champion peaceful global uses of nuclear energy, including sustainable nuclear power.
Illinois-based Kraft Foods participates in the "Feed the Future" program in collaboration with the Office of Global Food Security. The initiative aims to provide sustainable food for communities all across the globe through farming and nutrition education.
Choosing the Right Degree for a Career in International Relations
Studying international relations gives students the education and credibility to work in a variety of professions:
Foreign policy advisor
Ambassador
Foreign Outreach Worker
Diplomat
NGO Program Director
Humanitarian Aid Program Director
Security Analyst
Immigration Specialist
Intelligence Analyst
Diplomatic Service Officer
Interpreter/Translator
The U.S. government, nonprofit organizations, and private businesses all require the expertise of foreign outreach specialists, creating a diverse array of opportunities for graduates of these programs. Because of the field's diversity, many schools allow students to customize their degree to prepare for specific careers. Further, many schools require students to study abroad, allowing them to blend classroom learning with real-world experience.
Many programs allow students to take classes online, either exclusively or in combination with on-site coursework. This option is often popular among working professionals.
Many students enter into international relations programs for the chance to work with some of the world's most renowned organizations. For example, a foreign outreach job with the U.S. government could require collaboration with the United Nations, the European Union, or NATO. In the nonprofit sector, the Peace Corps and Amnesty International often require the expertise of international relations gurus.
Bachelor's Degree Programs in International Relations
Through a heavy emphasis on liberal arts coursework – including core courses on political science, economics, languages, communications, and conflict – undergraduate programs serve as a first step to a career in international relations. Examples of bachelor's degrees with majors related to international relations include:
Bachelor of Arts in International Relations and Diplomacy
Bachelor of Arts in International Studies
Bachelor of Arts in Military Studies
Bachelor of Arts in Political Science
Bachelor of Arts in Middle Eastern Studies
Bachelor of Arts in Intelligence Studies
Bachelor of Science in International Affairs
Bachelor of Science in Diplomacy
The specificity of different tracks within international relations allow students to focus on a particular area of specialty or region. A few examples of these tracks include:
Culture, Media, and the Arts Track
Governance of Nations Track
International Security Track
Science, Technology, and the Environment Track
Muslim World Track
Europe Track
Foreign Policy Track
World History Track
International Systems and World Order Track
Regional Politics and Cultural Anthropology Track
Security Studies Track
Economics, Business, and Politics Track
Track-specific courses help students develop specialized expertise in key areas related to humanitarian work, foreign policy, global security and business, among others:
Environment and Development Track
Economic Geography
Economic Development and International Institutions
Science, Politics, and Climate Change
Sustainable Energy: Technology, Resources, Society, and Environment
Nature's Past: Histories of Environment and Society
Global Justice
Energy Transitions
Foreign Policy and Security Studies Track
Diplomatic Practice
Congress and National Security
Current Intelligence Issues
Japan in International Politics
Introduction to Security Studies
American Foreign Policy: Practice and Process
Nuclear Security
Southeast Asia in World Politics
Islam and Politics
International Economics, Business, and Politics Track
The Chinese Economy
Wealth, Ethics, and Liberty
International Political Economy
North-South Relations
Sociology of Market Transitions
Global Governance and International Organization
International Management Policy
Regional Politics and Cultural Anthropology Track
Introduction to Cultural Anthropology
Women in the Muslim World
Sex and Gender in Anthropological Perspective
Anthropology of Globalization
China: Tradition and Transition
Ethnicity and Identity
Coping with Crisis in Contemporary Africa
Drugs and Security in the Americas
European Politics
Cultures of Latin America
<!- mfunc search_btn -> <!- /mfunc search_btn ->
Master's Degree Programs in International Relations
Master's degree programs in international relations can serve as a gateway to advanced careers in the U.S. government, nongovernmental organizations, and the private sector. Given the increasing importance of worldwide collaboration, graduates of these programs may find themselves in high demand with organizations looking to fill leadership positions. Examples of these careers include:
Intelligence Analyst
Immigration Specialist
Diplomatic Services Operational Officer
International Contracts and Grants Specialist
International Trade Analyst
International Lawyer
International Counselor
Global Environment Specialist
Foreign Service Facility Manager
Program Specialist for Humanitarian Aide
Ombudsmen
Foreign Service Officer
Diplomatic Courier
International Lawyer
Many graduate programs allow and even require students to choose a concentration within their major, focusing on areas such as conflict resolution, international security policy, and international negotiation.
To obtain admission to these programs, students must already possess a bachelor's degree from an accredited four-year institution. Some schools require specific undergraduate degree majors – or at least coursework in – such areas as economics, communication, or languages.
A few examples of master's degrees in international relations include:
Master of Arts in International Relations
Master of Arts in International Conflict Analysis
Master of Arts in National Security Studies
Master of Arts in Global Studies
Master of International Commerce and Policy (ICP)
Master of Public Administration (MPA)
Master of Science in Global Affairs
Master of Science in International Trade
Students may specialize their degree further by choosing a specific concentration. Examples of these concentrations include:
International development
Peace and Conflict Resolution
Developing nations
Global security
International negotiation and conflict resolution
Foreign Policy and Diplomacy
Examples of courses related to specific tracks include:
Global Security
Causes of War
Nonprofit Governance & Executive Leadership
Statistics and Political Analysis
Time Series Models and Forecasting
Big Data Analytics: Tools and Techniques
American National Security
Intelligence and War
Energy and Environmental Security
Security from Inside the State
Global Political Economy
The American Way of War
International Development
Empirical Analysis
Economics of Development
Politics of Global Development
Foundations of Economic Development
Social Policy and Development
Research Methods for Sustainable Livelihoods
Sustainable Development
International Negotiation and Conflict Resolution
Gender, Culture and Conflict in Complex Humanitarian Emergencies
Conflict Assessment and Prevention
Post-War Transitions
Negotiation and Mediation in the Israeli-Palestinian Conflict: Past Lessons and Future Opportunities
The Art of International Negotiation
Religion and Conflict in International Relations: Policymaking Assumptions, Analysis, and Design
How Illinois is Positively Impacting the World
Illinois plays host to a number of companies and organizations who conduct international relations initiatives. The professionals who head these efforts help promote global safety and sustainability, among other challenges facing our future. Just a few examples of foreign outreach taking place in Illinois:
Heartland Alliance International in Illinois has received two grants totalling $1,150,000 to fight human trafficking in the Democratic Republic of Congo and Iraq. The organization relies on professionals with job titles such as global fellow, foreign director of operations, and foreign country directors to carry out their initiatives.
The Diplomatic Security's Chicago Field Office is responsible for the safety of international dignitaries who visit the United States. The office utilizes the talents of Diplomatic Security special agents and investigators.
<!- mfunc search_btn -> <!- /mfunc search_btn ->
Illinois Organizations Dedicated to Maintaining Strong International Relations
Departments within Illinois State and city government, along with many international relations organizations, make up the state's foreign outreach communicy. These departments and organizations include, but are not limited to:
Government
Nonprofit
<!- mfunc feat_school ->
Featured Programs:
Sponsored School(s)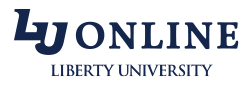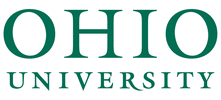 <!- /mfunc feat_school ->