Home to corporate headquarters for 32 Fortune 500 companies with international reach; Illinois is a global hub of international business. With the help of foreign marketing directors, business development directors and multinational corporate executives, among many others, international businesses in Illinois exported an estimated $68.2 billion worth of goods and services to foreign markets in 2014 alone – the highest annual total in the state's history.
<!- mfunc search_btn -> <!- /mfunc search_btn -> <!- mfunc feat_school ->
Featured Programs:
Sponsored School(s)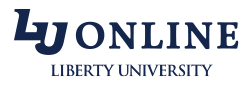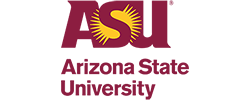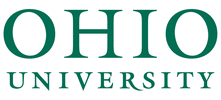 <!- /mfunc feat_school ->
The state's increasingly strong international presence is aided by:
A powerful infrastructure: O'Hare and Midway International Airports allow the world's top business executives to conveniently visit Illinois on a regular basis. Additionally, commuter trains run throughout the state, providing fast intrastate travel.
Technological Innovation: Illinois is home to over 200 research and development centers, making the state an attractive destination for international companies looking to capitalize on the newest technological breakthroughs.
A strong domestic workforce: Illinois residents are highly educated, with roughly 34% of the state's workers possessing a bachelor's degree or higher. International businesses confidently expand to Illinois knowing there will be an abundance of talented professionals to staff their operations.
In addition to serving the multinationals with operations in Illinois, the state's Department of Commerce and Economic Opportunity provides a number of services for small and medium sized businesses in the state looking to expand operations and sales into international markets. Accordingly, many companies are increasingly relying on the skills and knowledge of international business professionals such as trade analysts and import/export compliance officers to maximize their global revenue potential.
Choosing to Major in International Business
International business bachelor's and master's degrees programs ensure students understand business concepts in a global context. Colleges and universities have made online programs widely available, allowing working professionals to pursue a degree without making major schedule changes.
Additionally, many schools encourage students to participate in study abroad programs that help foster a global perspective on business.
Bachelor's Degrees in International Business
Bachelor's degree programs related to international business consist of courses in areas ranging from business fundamentals to global economic collaboration.
Just some of the degree options for students pursuing an international business major:
Bachelor of Science (BS) in International Business
Bachelor of Science (BS) in Business with a Global Management Concentration
Bachelor of Science (BS) in Business Administration with an International Business Focus
Bachelor of Science (BS) in International Hospitality and Tourism Management
Bachelor of Arts (BA) in International Relations and Diplomacy
Bachelor of Arts (BA) in International Economics
Bachelor in Business Administration (BBA) in International Business
Courses in international business programs prepare students for the diverse challenges they will face in the global business sphere. Examples of these courses include:
Concepts of Community
Cultural & Political Environment of International Business
Exploring International Business
Corporate Social Responsibility
Global Business Strategy
Emerging Markets
Hazardous Materials Management
Logistics in the Global Economy
Strategic Management for the Multinational Enterprise
<!- mfunc search_btn -> <!- /mfunc search_btn ->
Master's Degrees in International Relations
Many professionals that apply to international relations graduate programs already have experience in the business world and are looking to expand their knowledge, often in a specific area of international business.
Because schools receive applications from so many qualified candidates, they often have strict admission standards that may include:
An undergraduate degree that includes coursework in areas such as statistics, finance, or microeconomics
The ability to speak a second language
A 3.0 GPA or higher during undergraduate studies
Strong scores on the GRE and GMAT exams
Just some of the master's degrees related to international business:
Master of Business Administration (MBA) in International Business
Master of Science (MS) in International Business
Master of Science in International Management (MIM)
Master of Arts (MA) in International Relations and Diplomacy
Because master's degree programs are seen as a bridge to specific career paths within international business, they allow students the opportunity to customize their studies. Examples of specialized areas students choose to study include, but are not limited to:
Communications Policy Analysis and Modeling
International Business Transactions
Data Analysis and Statistical Methods
International Investment Law
International Financial and Fiscal Law
Global Investment Management
International Intellectual Property Law and Policy
Economics and Management of Technology
Illinois' International Business Professionals at Work
The sheer volume of international collaboration that takes place in the Illinois business sphere creates a variety of jobs in global business. Just some of the professionals working to drive international business in Illinois include:
Import/export Coordinators – These specialists are needed to ensure the proper shipment and arrival of global imports and exports, often ensuring compliance of regulatory standards. The Chicago Department of Aviation oversees much of the inbound and outbound cargo, with the O'Hare International Airport receiving the bulk of shipping.
International Marketing Managers – These specialists understand the needs of consumers in foreign markets and run campaigns to promote Illinois-based companies within those markets. Illinois-based United Airlines serves more worldwide destinations than any other airline thanks in large part to its global marketing efforts.
Interpreters – In addition to bridging the literal language gaps between international executives at top Illinois companies such as Groupon, AbbVie Inc., and Wrigley Company, interpreters must understand language on a level that allows for nuanced communication between parties. Understanding international business is an essential part of translating in this context.
International Stock Analysts – Home to the Chicago Stock Exchange and a number of investment firms, Illinois is a hotbed for stock market experts who can analyze the performance of established and emerging international companies.
<!- mfunc search_btn -> <!- /mfunc search_btn ->
Illinois's International Business Resources
Both state departments and independent organizations are dedicated to promoting international trade and collaboration within Illinois. These groups include, but are not limited to:
State
Nonprofit/Private Organizations