Professionals working in the government, private, and nonprofit sectors come together to lead Indiana's international relations efforts. Solid foreign relations lay the foundation for trade with countries around the world, and give Indiana's businesses access to strong and emerging foreign markets. Maintaining strong international ties is vital to the state's economy, as 8,239 companies in the state exported goods internationally in FY (fiscal year) 2014 alone, supporting some 166,309 jobs in the state.
<!- mfunc search_btn -> <!- /mfunc search_btn -> <!- mfunc feat_school ->
Featured Programs:
Sponsored School(s)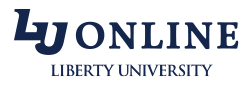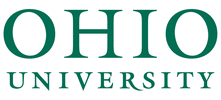 <!- /mfunc feat_school ->
Indiana colleges and universities play a particular role in the state's contribution to foreign outreach, participating in a variety of government-sponsored international initiatives. These schools, which include both state and private institutions, employ foreign relations specialists to aid in various humanitarian, cultural, and diplomatic efforts with nations around the world.
Among the programs that have enlisted the help of Indiana's schools since 2014:
The U.S. Department of State worked with Indiana University as part of the Foreign Language Teacher Assistant Program, which promotes the instruction of foreign languages within the country. Indiana University hosted a teacher from Nairobi, Kenya, incorporating the teacher's native language within classroom.
Ball State University, based in Muncie, Indiana, lead education outreach in Afghanistan through the development of curriculums in areas such as business and entrepreneurship. The program helped to spread American ideologies related to sustainable economic practices and helped to rebuild Afghanistan's fractured secondary education system.
Purdue University participates in the U.S.-China EcoParntership, which champions collaborative research in areas such as environmental sustainability and bioenergy production.
Indiana Tech, Purdue University-Calumet Campus, and the University of Notre Dame participated in the 2013 International Virtual College Fair. Sponsored by the U.S. Department of State, the fair promoted U.S. colleges to over 22,000 potential international students from 206 countries.
Making the Decision to Major in International Relations
Bachelor's and master's degrees in international relations are necessary to pursue most careers in the field today. Students who obtain these degrees often go on to work as foreign outreach experts upon graduation, thanks in large part to a combination of advanced coursework and real-world knowledge obtained from study-abroad programs.
Graduates of collegiate international relations programs can go on to collaborate with some of the world's most prestigious humanitarian organizations, such as:
NATO
The United Nations
The European Union
Amnesty International
The Peace Corps
International relations has changed dramatically with the global proliferation of high-speed internet, and education in the field is no different. Students today may obtain international relations degrees online, either exclusively or in combination with on-site coursework.
Bachelor's Degree Programs in International Relations
Bachelor's degree programs put a particular focus on courses in the liberal arts. Offering core courses in areas such as languages, economics, and political science, undergraduate programs prepare students for the broad spectrum of international relations work they will face throughout their careers.
Examples of bachelor's degrees in the field include:
Bachelor of Science (BS) in International Affairs
Bachelor of Science in Diplomacy
Bachelor of Arts (BA) in International Relations and Diplomacy
Bachelor of Arts in Intelligence Studies
Bachelor of Arts in Political Science
Bachelor of Arts in International Studies
Bachelor of Arts in Military Studies
Bachelor of Arts in Middle Eastern Studies
Beyond differing degrees, many undergraduate programs offer different tracks within international studies. Examples of these tracks include:
World History Track
Culture, Media, and the Arts Track
Foreign Policy Track
International Systems and World Order Track
International Security Track
Science, Technology, and the Environment Track
Asia Track
Europe Track
Regional Politics and Cultural Anthropology Track
Within each track are a variety of specific courses, allowing students to learn the ins and outs of their specialization. The courses taken in these programs vary significantly based on the student's chosen track, as demonstrated in the following examples of track-specific courses.
Environment and Development Track
People Power in Global Politics
Environmental Economics
World Regional Geography
Physical Principles of the Environment
World Oil Markets
Urban Ecology
Development Policy
Political Economy of the Middle East
Foreign Policy and Security Studies Track
Introduction to Security Studies
History of War
The Great War and the Fragile Peace
Intelligence in a Democratic Society
Cultural Heritage and Diplomacy
Interwar Japan and the Pacific War
America at War: The Response to 9/11
Nuclear Security
Southeast Asia in World Politics
International Economics, Business, and Politics Track
International Management Policy
International Political Economy
Economics of Less-Developed Regions
Wealth, Ethics, and Liberty
The Chinese Economy
Southeast Asia in World Politics
Environmentally Sustainable Development
Regional Politics and Cultural Anthropology Track
Sex and Gender in Anthropological Perspective
Globalization and World Poverty
Modern Latin America
Southeast Asia: Tradition and Development
Nineteenth-Century European Thought and Culture
Culture, Society, and Religion in South Asia
Modern Japanese Society: Family, School, and Workplace
Jews in the Modern World
Africa and the Middle East Track
Coping with Crisis in Contemporary Africa
Africa in International Politics
The History of Israel: An Introduction
Peoples and Cultures of Africa
Religious Fundamentalism in Anthropological Perspective
Understanding the Middle East
Colonialism in Africa: Impact and Aftermath
<!- mfunc search_btn -> <!- /mfunc search_btn ->
Master's Degree Programs in International Relations
International relations master's degree programs provide students with an advanced level of preparation for careers in state government, nongovernmental organizations, and the private sector. As the world becomes increasingly interconnected through technology, highly educated international relations specialists are often in high demand.
A few examples of careers that may require a master's degree in international relations:
International Lawyer
Intelligence Analyst
Program Specialist for Humanitarian Aide
International Counselor
Diplomatic Services Operational Officer
Foreign Service Facility Manager
Journalist
Foreign Service Officer
Foreign Affairs Specialist
Immigration Specialist
Ombudsmen
Global Environment Specialist
Obtaining admission to a master's degree program requires an undergraduate degree, sometimes within a specific field such as languages or economics. Additionally, some schools mandate that applicants must have scored a 3.0 GPA or higher during undergraduate studies, while other schools require high GRE and TOEFL scores.
Examples of master's degrees in international relations include, but are not limited to:
Master of Arts (MA) in International Relations
Master of Arts in International Security and the Politics of Terror
Master of Arts in National Security Studies
Master of Arts in Diplomacy and International Relations
Master of Arts in Global Studies
Master of Science (MS) in International Trade
Master of Science in Global Affairs
Master of International Commerce and Policy (ICP)
Master of Public Administration (MPA)
Similar to undergraduate tracks, many master's degree programs offer specific concentrations. Among these specializations:
International development
International history
Intercultural communication
International economics
International negotiation and conflict resolution
Global security
Foreign policy
The diversity of concentrations within different majors allows students to take a variety of courses specific to their area of study. Among the many diverse courses found within each concentration are:
Global Security
Conflict Assessment and Prevention
Causes of War
The Art & Practice of Intelligence
Nonprofit Governance & Executive Leadership
Climate Change and National Security
Military Strategy & National Policy
Security from Inside the State
International Development
Politics of Global Development
Global Economy and Sustainable Development
Sustainable Development
International Development
Economics of Development
Foundations of Economic Development
International Negotiation and Conflict Resolution
Peace Operations
Theories of Conflict and Conflict Resolution
The Art of International Negotiation
Conflict Assessment and Prevention
Post-War Transitions
Gender, Culture and Conflict in Complex Humanitarian Emergencies
International Mediation
Indiana's Contribution to Global Relations
Indiana's state- and nonprofit-directed foreign outreach initiatives impact the world in a number of key areas. The efforts stemming from the state are felt around the world, thanks to the various international relations experts working in the field.
Just a few of the ways men and women in Indiana are fostering positive foreign relations include:
The Indianapolis International and Cultural Affairs office runs a number of global initiatives ranging from cultural development to embracing international diversity within the community. The offices relies on the work of the International & Cultural Affairs director to successfully carry out these programs.
The Indiana National Guard has been part of a partnership program with Slovakia since 1993. The program allows the United States and Slovakia to share ideas in areas such as cyber security and disaster response crisis management.
The World Affairs Council of Kentucky & Southern Indiana organizes seminars, panel discussions, and visitor programs with the goal of bringing global economic and political awareness to the two states. The council relies on the expertise of a communications coordinator and event manager, among others, to conduct their initiatives.
<!- mfunc search_btn -> <!- /mfunc search_btn ->
Resources for Indiana's International Relations Students and Professionals
In addition to the Indianapolis International and Cultural Affairs office, Indiana is home to a number of international relations programs through academic institutions. The state also plays host to several nonprofit organizations dedicated to foreign outreach.
Examples of international relations organizations in the state include, but are not limited to:
State
Nonprofit
<!- mfunc feat_school ->
Featured Programs:
Sponsored School(s)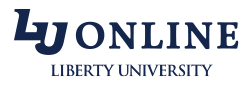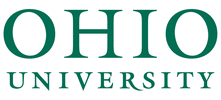 <!- /mfunc feat_school ->