International business professionals – ranging from import/export compliance managers to executives of multinational corporations – help to drive Indiana's global economic presence. The state is a hub for some of the world's top pharmaceutical companies including Eli Lilly and Bristol Myers Squibb subsidiary Mead Johnson Nutritionals. These local drug manufacturers require the expertise of international marketing managers and business consultants among many other types of international business specialists in order to make their products available to consumers in foreign markets.
<!- mfunc search_btn -> <!- /mfunc search_btn -> <!- mfunc feat_school ->
Featured Programs:
Sponsored School(s)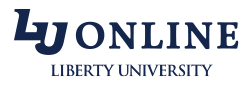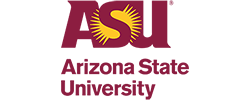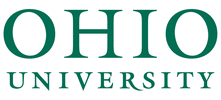 <!- /mfunc feat_school ->
Indiana is an attractive destination for international business due to its tax-friendly environment. In fact, the state has the third lowest corporate tax rate in the U.S. at 4.9%, leading the Tax Foundation to rank Indiana as the 10th most tax-friendly state for businesses as of 2014.
The Business Services Division of the Indiana Secretary of State's Office offers a number of online services for Indiana companies looking to expand into foreign markets. Additionally, the Indiana State Department of Agriculture bolsters the state's import and export business through international trade missions and export education, among a variety of other services. In FY 2014, Indiana's top exports included:
Transportation equipment, $10.5 billion
Chemicals, $8.7 billion
Machinery, $4.2 billion
Manufactured commodities, $2.1 billion
In 2014, Indiana's largest foreign trade partners were:
Canada, $12.2 billion
Mexico, $5 billion
Japan, $1.6 billion
Germany, $1.6 billion
China, $1.4 billion
Degree Options for International Business Careers
Coursework in international business bachelor's and master's degree programs help students make the connection between advanced business concepts and international economics.
An increasing number of colleges and universities are offering these programs online, allowing working professionals to further their business credentials without making major career sacrifices.
Bachelor's Degrees
Bachelor's degree programs related to international business include coursework in areas such as business law, international financial management, and global employment relations, just to name a few.
Graduates of these programs may immediately apply to master's degree programs or look for a career in the field. Examples of career paths bachelor's degree recipients pursue include:
International product manager
Supply chain manager
Wholesale buyer
International advertising executive
Public relations specialist with a focus in foreign media
There are a number of variations on the international business major available at the bachelor's level. Just some of degrees that aspiring professionals pursue:
Bachelor in Business Administration (BBA) in International Business
Bachelor of Science (BS) in International Business
Bachelor of Science (BS) in Business with a Global Management Concentration
Bachelor of Science (BS) in Business Administration with an International Business Focus
Bachelor of Arts (BA) in International Economics
Bachelor of Arts (BA) in International Relations and Diplomacy
Examples of specific courses within these programs include:
Exploring International Business
International Financial Management
Global Employment Relations
Corporate Social Responsibility
Economics of Development and Growth
China in the World Economy
Global Business Strategy
International Monetary Relations
Emerging Markets
<!- mfunc search_btn -> <!- /mfunc search_btn ->
Master's Degrees
By preparing students in areas such as international economics and multinational management, among others, master's degree programs often boast an impressive alumni of professionals such as financial controllers, trade compliance officers and management analysts, just to name a few.
Admission to these programs is competitive, with many schools requiring students to possess a minimum GPA in undergraduate studies. Additionally, many schools look for students that already have experience in the business field or a bachelor's degree related to international business.
Examples of master's degrees with an international business major include:
Master of Science in International Management (MIM)
Master of Business Administration (MBA) in International Business
Master of Arts (MA) in International Relations and Diplomacy
Master of Science (MS) in International Business
In addition to different degree options, many schools offer students the chance to specialize in different areas of international business. Example of these fields of study include:
Development Economics
International Negotiation and Conflict Resolution
International Business Relations
International Environment and Resource Policy
Human Security/Comparative Politics
Humanitarian Studies
Public International Law
Indiana's International Business Reach: Professionals in the Field
With a strong emphasis on big pharma, Indiana's international business workforce includes many professionals who help to market and ensure proper regulation of drugs around the world. International marketing specialists, for example, can aid in marketing medication in Europe, despite more restrictive drug advertising laws. Other careers that are prevalent in the state include:
Interpreters – Interpreters bridge the lingual and cultural gaps between Indiana companies and worldwide enterprises. Given the global reach of companies such as Ely and Lilly, who currently markets to 125 nations around the world, interpreters are vital in forming international business partnerships and forging connections with worldwide enterprises.
Import/export Coordinators – Overseeing the import and export of machinery goods such as automobiles, iron, and rubber, coordinators play a vital role in stimulating Indiana's economy. Examples of manufacturing companies in Indiana include Zimmer Holdings, Wabash International, and Utilimaster Corporation.
International Lawyers – Lawyers versed in international law ensure that pharmaceutical companies in the state meet the various drug regulations of countries around the world. Major international law firms such as CMG Worldwide and Ice Miller are based in Indianapolis.
<!- mfunc search_btn -> <!- /mfunc search_btn ->
Indiana International Business Resources
In addition to state-funded efforts to help international business in Indiana, there are several private and nonprofit organizations that carry out initiatives to ensure the state continues to enjoy strong global economic connections. Examples of these state departments and organizations include, but are not limited to:
State
Nonprofit