International relations professionals in Kentucky working across the public, nonprofit, and private sectors collaborate on numerous initiatives that aid in establishing and maintaining the state's presence on the global stage. These efforts foster diplomatic, cultural, and educational growth on a domestic and international scale.
<!- mfunc search_btn -> <!- /mfunc search_btn -> <!- mfunc feat_school ->
Featured Programs:
Sponsored School(s)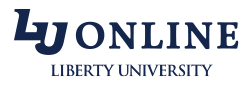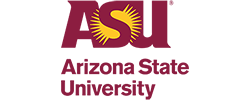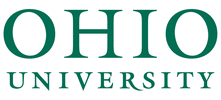 <!- /mfunc feat_school ->
A few examples of how Kentucky is connecting with the world through foreign outreach programs includes:
Kentucky-based clothing company Fruit of the Loom was the recipient of the Secretary of State's Award for Corporate Excellence in 2013. Among the qualifications for the award are a company's efforts in supporting worldwide sustainable development and maintaining global environmental protection.
The University of Kentucky received a grant in the amount of $2.7 million to help build business administration partnerships in Pakistan. The university was also granted $101,000 from the Bureau of Oceans and International Environmental and Scientific Affairs (OES) to help train graduate students abroad.
Many Kentucky cities are involved in the Sister Cities Program. In 2013, Lexington received the Sister Cities' top award for best overall program for a city of 100,001 to 300,000 residents. Among the other partnerships:

Elizabethtown and Kori Machi, Japan
Murray and Regensburg, Germany
Winchester and Ibarra, Ecuador
Georgetown and Tahara, Japan
Choosing the Right Degree for a Career in International Relations
A degree with a major in international relations opens the door to careers in government, humanitarian aid organizations, and private corporations. Many students enter into these programs with dreams of one day contributing to the humanitarian and peacekeeping efforts of such organizations as the United Nations and Amnesty International.
Programs prepare students for international relations work through a combination of general coursework and specialized instruction. Because of the importance of a true global perspective in performing foreign outreach work, many programs offer study-abroad programs in addition to on-site coursework. Additionally, many programs offer online courses to appeal to working professionals with busy schedules.
Bachelor's Degree Programs in International Relations
Bachelor's degree programs include a variety of liberal arts courses, along with core courses designed to give students an international perspective on fundamental issues affecting the world today. These courses often center on languages, political science, conflict, economics, and communications.
By choosing a specific degree type, students can expand on their liberal arts base and develop expertise in various international relations areas. Common majors relevant to a career in international relations include:
Bachelor of Science in International Affairs
Bachelor of Science in Diplomacy and International Relations
Bachelor of Arts in Military Studies
Bachelor of Arts in International Relations and Diplomacy
Bachelor of Arts in Middle Eastern Studies
Bachelor of Arts in International Studies
Bachelor of Arts in Intelligence Studies
Bachelor of Arts in Political Science
In addition to different majors, many programs offer targeted tracks designed to better prepare students with specialized knowledge and regionally-specific expertise:
Culture, Media, and the Arts Track
Theory and Policy Track
International Security Track
Europe Track
Latin America Track
Foreign Policy Track
World History Track
Security Studies Track
Science, Technology, and the Environment Track
Economics, Business, and Politics Track
Regional Politics and Cultural Anthropology Track
International Systems and World Order Track
Governance of Nations Track
Coursework specific to these specialized tracks often includes:
International Systems and World Order Track
Cultural Heritage & Diplomacy
Introduction to Security Studies
Europe and International Relations
Imperialism and Independence
International Conflicts and Cooperation
Diplomatic Practice
History of International Human Rights
Nuclear Security
Environment and Development Track
Food and Water: Critical Perspectives on Global Crises
Introduction to Environmental Science
Physical Principles of the Environment
Environmental Economics
Intermediate Environmental Analysis and Policy
Environment and Development: A Political Ecology Approach
Political Anthropology of the Modern World
The Fate of Nations: Climate, Resources, and Institutions
Environmental Policy and Decision Making
Economics of Less-Developed Regions
Energy Transitions
Economic Development of Latin America
Foreign Policy and Security Studies Track
Conflict & Cooperation in Asia
Diplomacy and Statecraft
History of War
Drugs and Security in the Americas
The Sea and International Relations
Rise of China
Islam and Politics
The Great Powers and the Eastern Mediterranean
Cold War in Latin America
Southeast Asia in World Politics
American Foreign Policy: Practice and Process
Asia Track
Introduction to Modern Japanese History
International Relations of South Asia
Southeast Asia: Tradition and Development
China: Tradition and Transition
Islam in South Asian Politics
The Chinese Economy
The Pacific Challenge
Japan in International Politics
Asian Development: The Case of Women
<!- mfunc search_btn -> <!- /mfunc search_btn ->
Master's Degree Programs in International Relations
Master's degree programs in international relations can lead to advanced careers in the field. Professors in these programs often have real-world experience, giving students the chance to learn from experts in their field of study.
Among the many careers often requiring the knowledge of a graduate-prepared professional are:
Global Environment Specialist
Intelligence Analyst
Journalist
Foreign Affairs Specialist
Immigration Specialist
International Counselor
Ombudsmen
International Contracts and Grants Specialist
Admission to these programs varies based on school, but all students must meet the minimum requirement of a bachelor's degree from an accredited four-year institution. Oftentimes schools expect a bachelor's degree or substantial coursework in related areas of study
A few examples of graduate-level majors related to international relations include:
Master of Science (MS) in Global Affairs
Master of Science in International Trade
Master of Public Administration (MPA)
Master of Arts (MA) in International Relations
Master of Arts in International Conflict Analysis
Master of Arts in Diplomacy and International Relations
Master of Arts in Global Studies
Master of Arts in Security Studies
Master of International Commerce and Policy (ICP)
Areas of specialization within these majors include international security policy, conflict resolution, and international negotiation, just to name a few. Within each concentration are a number of related courses. Titles of these courses may include:
Global Security
Energy and Environmental Security
Global Political Economy
Security from Inside the State
Time Series Models and Forecasting
American Political Development
Conflict Assessment and Prevention
Negotiating as a Leadership Skill
Military Strategy & National Policy
The American Way of War
International Negotiation and Conflict Resolution
Conflict Assessment and Prevention
Gender, Culture and Conflict in Complex Humanitarian Emergencies
Post-War Transitions
The Art of International Negotiation
International Mediation
Theories of Conflict and Conflict Resolution
Peace Operations
Conflict Resolution Practice
Kentucky's Contribution to Better Global Relations
In addition to global outreach efforts from Kentucky's state government, there are a slew of nonprofit organizations in the state that aid in the state's international presence. Examples of organizations from each sector and their efforts include:
The Mayor's Office for Globalization in Louisville aims to engage the city's growing international population through educational and cultural programs. Among the office's initiatives has been the development of international councils, businesses formed around distinct ethnic communities who help to promote global awareness. The office relies on the expertise of an immigration and integration specialist and an office director, among other professionals, to carry out its initiatives.
The World Affairs Council of Kentucky and Southern Indiana promotes cultural development through visitor programs, panel discussions, and seminars that include individuals with a variety of international perspectives. The council employs an event manager and communications coordinator, along with other professionals.
Kentucky's Government Organizations and NGOs Dedicated to International Relations
Kentucky's large number of nonprofit organizations dedicated to global outreach creates a number of opportunities for aspiring professionals who wish to work in the state. In addition, many city government departments within the state rely on foreign outreach specialists for their various international relations initiatives.
<!- mfunc search_btn -> <!- /mfunc search_btn ->
Just some of the organizations in each sector include:
Government
Nonprofit