In 2014 Gov. Steve Beshear announced that Kentucky reached a state record by exporting over $27 billion worth of goods. This marked the fourth year in a row that Kentucky exports gained ground, according to the Kentucky Cabinet for Economic Development.
<!- mfunc search_btn -> <!- /mfunc search_btn -> <!- mfunc feat_school ->
Featured Programs:
Sponsored School(s)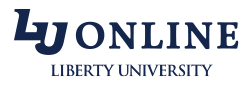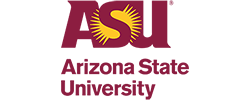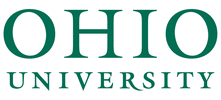 <!- /mfunc feat_school ->
In 2013 alone, foreign exports from Kentucky totaled $25.3 billion. The leading industry was aerospace, which shipped $7.8 billion in parts and products that year. Other main exports included automobiles, vehicle parts, and trailers at $5.9 billion (a huge increase of 2,100% from the previous year). Synthetic rubber and resin—at $1.4 billion—were also among the top exports, as were pharmaceuticals at $1.3 billion. These industries, as well as many more, are creating international business jobs in the state that can command six-figure salaries.
Doors continue to open for international business in Kentucky with the help of many organizations and government agencies. For instance, foreign relationships may be established by building clean water systems in developing nations or it could happen by setting up a program designed to help students learn how to become business owners. These initial contacts then pave the way for business owners to make inroads into new markets. Each international relations endeavor that takes place strengthens ties for international business.
International Business Salary in Kentucky
As Kentucky continues to grow its overseas markets, new job opportunities will continue to grow as well. Jobs in international business can be found in virtually any segment of the job market. For instance, the US movie industry is beginning to gain a foreign presence and attracting international business to Kentucky as well.
<!- mfunc search_btn -> <!- /mfunc search_btn ->
The Association of Film Commissioners International in Kentucky is one such organization. They attract filming and video production crews and talent to the local areas, which in turn impacts local business including hotels, transportation, caterers, and rental services. Top paying jobs in these and other industries typically offer better salaries due to the unique demands and qualifications. Here are some examples:
Industrial Production Managers: $52,400 – $128,900
Purchasing Managers: $53,000 – $143,100
Logisticians: $42,600 – $110,400
Management Analysts: $41,600- $110,000
Market Research Analysts and Marketing Specialists: $28,100 – $86,500
Industrial Production Managers: $52,400 – $128,900
More salary data for international business professionals in Kentucky can be seen in the chart below:
Occupation
Employment
Annual mean wage
Industrial Production Managers
3580
87190
Purchasing Managers
950
93860
Transportation Storage and Distribution Managers
1670
84410
Compliance Officers
2950
53550
Management Analysts
3220
72880
Market Research Analysts and Marketing Specialists
3160
53440
(Salary source: US Department of Labor, 2014)
International Relations Salary in Kentucky
To make business happen at the international level, one of the first and foremost elements is building goodwill. In any business relationship this is a key principal. On the international front this takes place through the efforts of government and nonprofit organizations working to establish assistance programs, collaborative partnerships, and engaging in shared goals that will be mutually beneficial.
As an example, the Office of International Affairs in Louisville, Kentucky serves a multicultural community working with its community members by connecting them to resources and serving as an information clearinghouse. It helps those who come in from foreign nations get connected to the resources they need whether it be in the way of jobs, housing, or education.
<!- mfunc search_btn -> <!- /mfunc search_btn ->
Careers in international relations are typically focused on problem solving, establishing programs, and helping others meet specific needs and goals. In Kentucky there are many organizational positions to consider including:
Ethnic and Cultural Studies Teachers, Postsecondary –$30,700 – $130,600 (national average)
Interpreters and Translators: $22,700 – $88,500
Fundraisers: $24,200 – $68,200Economists: $40,000 – $90,700
Political Science Teachers Postsecondary: $44,400 – $139,200
Foreign Language and Literature Teachers Postsecondary: $27,300 – $103,000
Political Scientists: $52,200 – $154,000
A full analysis of salaries for international relations professionals in Kentucky can be seen in the table below:
Occupation
Employment
Annual mean wage
Urban and Regional Planners
300
52360
Area Ethnic and Cultural Studies Teachers Postsecondary
50
86830
Political Science Teachers Postsecondary
180
87290
Foreign Language and Literature Teachers Postsecondary
340
62360
Interpreters and Translators
390
50900
(US Department of Labor, 2014)