International business professionals working in fields such as global trade, technology, and law ensure Kentucky companies remain a key player worldwide commerce. In 2010, Kentucky's Cabinet for Economic Development and a number of private Kentucky businesses launched the Kentucky Export Initiative, designed to help Kentucky companies reach worldwide markets.
<!- mfunc search_btn -> <!- /mfunc search_btn -> <!- mfunc feat_school ->
Featured Programs:
Sponsored School(s)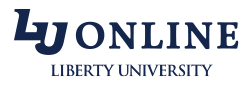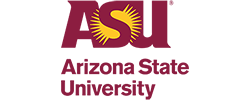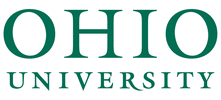 <!- /mfunc feat_school ->
The initiative has seen positive results, as the state has increased exports every year since 2010, culminating in an all-time high $27.5 billion in exports in FY 2014. The state's top exports in 2014 included:
Aerospace parts and products, $7.8 billion
Motor vehicles, parts, bodies, and trailers $5.9 billion
Synthetic rubber and resin, $1.4 billion
Pharmaceuticals, $1.3 billion
In FY 2014, Kentucky exported to 191 countries worldwide. The state's top export destinations included:
Canada, $7.64 billion
Mexico, $2.3 billion
United Kingdom, $2.27 billion
France, $1.97 billion
China, $1.65 billion
Brazil, $1.44 billion
Japan, $1.26 billion
Kentucky's automobile industry is seeing a particular rise in prevalence as the sector's exports increased roughy 2,100 percent from FY 2013-2014. Interpreters and international marketing managers are two examples of professionals who are contributing to this drastic increase, as they help Kentucky companies identify and collaborate with markets in nations around the world.
Degree Options for Aspiring International Business Professionals
With the world economy relying increasingly on global collaboration, international business programs prepare students for a growing number of opportunities in areas such as trade and technology. A growing number of schools are offering these programs online, accommodating professionals with busy schedules. Additionally, many colleges and universities offer students the chance to study abroad, exposing them to business ideas from different cultures.
Bachelor's Degrees
Bachelor's degree programs in international business give students a bulwark of knowledge in business concepts and their relation to today's global economy. Coursework in these programs prepares students in areas such as linguistics, international business management, and worldwide trade regulations. There are a number of undergraduate degree options related to international business, including, but not limited to:
Bachelor in Business Administration (BBA) in International Business
Bachelor of Science (BS) in International Business
Bachelor of Science (BS) in Business Administration with an International Business Focus
Bachelor of Arts (BA) in International Economics
Examples of courses offered in today's programs include:
Global Business Strategy
International Monetary Relations
Business Processes and Supply Chain Management
Global Human Resources & Organizational Behavior
Applications of Statistics in Business
Cultural & Political Environment of International Business
Economics of Development and Growth
China in the World Economy
Global Employment Relations
Cross-Cultural Management
<!- mfunc search_btn -> <!- /mfunc search_btn ->
Master's Degrees
Master's degree programs give students advanced preparation for their desired careers in the broad international business sphere. Many graduates of these programs go on to high-paying careers such as international marketing managers, who earned a median annual salary of $115,750 in 2014, according to the U.S. Bureau for Labor Statistics (BLS).
Given the often high-stakes nature of international business, master's degree programs admit only the most credentialed students. Among the qualifications that many colleges and universities require:
An undergraduate degree that includes coursework in areas such as finance, statistics, or microeconomics
Strong scores on the GRE and GMAT exams
A 3.0 GPA or higher in undergraduate studies
Past experience in the professional business field
There are several variants of international business master's degrees. Examples of these degrees include, but are not limited to:
Master of Business Administration (MBA) in International Business
Master of Science (MS) in International Business
Master of Science (MS) in Global Business
Master of Science in International Management (MIM)
Master of Arts (MA) in International Relations and Diplomacy
To help students hone in on their desired career paths, many schools offer areas of specialization in addition to the varying degree types. Just some of the fields of study available in today's programs include:
Development Economics
Humanitarian Studies
International Security Studies
International Trade and Commercial Policies
Public International Law
Human Security/Comparative Politics
With a master's degree related to international business, graduates often go on to some of Kentucky's top careers in the field. Just a few of the job titles in today's international business sphere include:
Business development director
International lawyer
Multinational manager
Product manager
Trade analyst
Supply chain manager
International accountant
International economist
Financial controller
Wholesale buyer
Kentucky's International Business Reach
As Kentucky companies continue to infiltrate global markets, an increasing number of international business specialists are needed to oversee every step in foreign economic collaboration. Interpreters, for example, help to bridge the language gap between Kentucky companies and French markets, which lead to a 93% increase in exports from FY 2013 to FY 2014. Just a few examples of major Kentucky companies and their international business employees:
YUM! Brands, Inc. a massive global restaurant company with a market cap of $31.7 billion, oversees some 41,000 restaurants in more than 125 countries and territories around the world. Since 1997, the company's income from foreign markets has increased from 20% to 70% of total profits, demonstrating the brand's focus on international business. To market fast food chains KFC, Pizza Hut, and Taco Bell in countries around the world, the company relies on product managers to analyze foreign market demographics and competition. Additionally, the company relies on supply chain managers to oversee the import and export of goods ranging from food ingredients to manufacturing equipment.
Fruit of the Loom is a large men's clothing brand with retail outlets in Germany, Mexico and Canada, among many other nations. The company relies on foreign regulation specialists to ensure their clothing meets worldwide regulations. Additionally, the company employs public relations specialists who aid in promoting the brand to global markets.
<!- mfunc search_btn -> <!- /mfunc search_btn ->
Kentucky International Business Resources
Kentucky's international business efforts are driven by both state departments and private and nonprofit entities. There is perhaps no better example of this collaboration than the Kentucky Export Initiative, which has combined the knowledge and talents of professionals from the Kentucky Cabinet for Economic Development and non-government entities such as the Kentucky Association of Manufacturers and the Bowling Green Area Chamber of Commerce. The joint efforts to bring Kentucky to the global economic stage makes the state a promising destination for aspiring international business professionals.
Government/State Departments
Private/nonprofit