Louisiana's international relations professionals are vital to the state, conducting global outreach and security efforts that stimulate the economy and contribute to national safety. The economic importance of these efforts is particularly notable, as the number of jobs in Louisiana related to international trade grew 2.5 times faster than the overall rate of job growth in the state between 2004 and 2013. In addition, foreign-owned companies employ some 58,300 workers in Louisiana, highlighting the need for maintaining strong relationships with foreign stakeholders.
<!- mfunc search_btn -> <!- /mfunc search_btn -> <!- mfunc feat_school ->
Featured Programs:
Sponsored School(s)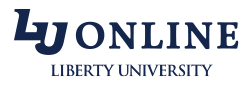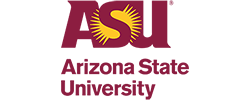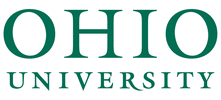 <!- /mfunc feat_school ->
The benefits of Louisiana's foreign outreach extend far beyond the state's economy, however. Louisiana is the source of foreign outreach initiatives that have included:
The University of Louisiana at Lafayette was granted $250,000 from the Obama-Singh 21st Century Knowledge Initiative to perform collaborative materials research with Dibrugarh University based in Assam, India.
Louisiana State University participates in collaborative zoology research with the University of Johannesburg in South Africa.
The Louisiana National Guard partners with Haiti as part of a U.S. Department of State partnership program. The program puts a particular emphasis on natural disaster recovery.
Choosing the Right Degree for a Career in International Relations
Through specialized courses and study abroad options which allow students to gain real-world global perspectives, international relations programs give students the knowledge to work with organizations such as the United Nations, NATO, and the Peace Corps, as well as governmental organizations and private sector corporations. The various options for specialization within these programs gives students the flexibility to pursue specific careers in the field.
Bachelor's Degree Programs in International Relations
Bachelor's degree programs emphasize liberal arts coursework, with key focus areas including political science, economics, and languages. The interdisciplinary nature of these programs allows students to develop an international perspective relevant to future careers in diplomacy, security analysis, trade relations and much more.
Examples of bachelor's degrees in the field include:
Bachelor of Science (BS) in International Affairs
Bachelor of Science in Diplomacy
Bachelor of Arts (BA) in Political Science
Bachelor of Arts in International Relations and Diplomacy
Bachelor of Arts in Intelligence Studies
Bachelor of Arts in Military Studies
Bachelor of Arts in Middle Eastern Studies
In addition to selecting a relevant major, many bachelor's programs allow students to minor in a specialized track:
World History Track
Security Studies Track
Europe Track
Muslim World Track
Asia Track
Foreign Policy Track
Culture, Media, and the Arts Track
Science, Technology, and the Environment Track
Economics, Business, and Politics Track
Regional Politics and Cultural Anthropology Track
International Systems and World Order Track
Track specialization allows students to take a variety of courses specific to their area of study. Several examples of track-specific courses include:
Regional Politics and Cultural Anthropology Track
Political Anthropology of the Modern World
Peoples and Cultures of Africa
Power and Society in the Middle East
The Pacific Challenge
Understanding Modern North Africa
The Ethnography Of China and Taiwan
European Politics
History of the Jews in Russia and Eastern Europe
Modern Latin America
Anthropology of Muslim Cultures and Politics
Modern Japanese Society: Family, School, and Workplace
Anthropology of Religion
Environment and Development Track
Taste, Culture, and Power: The Global History of Food
Nature's Past: Histories of Environment and Society
Global Environmental Policy and Negotiation
Political Economy of the Middle East
Urban Ecology
Global Justice
Development Policy
Science, Politics, and Climate Change
Sustainable Energy: Technology, Resources, Society, and Environment
Foreign Policy and Security Studies Track
American Foreign Policy: Practice and Process
Nuclear Security
Drugs and Security in the Americas
History of Genocide
Interwar Japan and the Pacific War
Southeast Asia in World Politics
Islam and Politics
Diplomatic Practice
Intelligence in a Democratic Society
International Economics, Business, and Politics Track
Sociology of Market Transitions
Rise of China
Wealth, Ethics, and Liberty
Global Governance and International Organization
Southeast Asia in World Politics
International Management Policy
International Political Economy
Africa and Globalization: Opportunities and Obstacles
<!- mfunc search_btn -> <!- /mfunc search_btn ->
Master's Degree Programs in International Relations
Master's degree programs in international relations can serve as a bridge to advanced careers in government, nongovernmental organizations, and the private sector. Given the increasing connectedness of the world thanks to the proliferation of technology, students of these programs are often in high demand upon graduation.
Several examples of careers that may require a master's degree in international relations include:
Intelligence Analyst
International Counselor
Ombudsmen
Immigration Specialist
Foreign Service Officer
International Trade Analyst
International Lawyer
Diplomatic Services Operational Officer
Foreign Service Facility Manager
Program Specialist for Humanitarian Aide
To obtain admission to graduate programs, students must first complete a bachelor's degree program from a four-year institution. Some schools require specific degrees along with a minimum of a 3.0 GPA. Additionally, more competitive schools require students to score highly on the GRE and TOEFL exams.
Examples of master's degrees in international relations include, but are not limited to:
Master of International Commerce and Policy (ICP)
Master of Public Administration (MPA)
Master of Arts (MA) in National Security Studies
Master of Arts in Diplomacy and International Relations
Master of Arts in Global Studies
Master of Arts in International Relations
Master of Arts in Conflict Analysis
Master of Science in International Trade
Master of Science in Global Affairs
Along with selecting a major, schools often offer different concentrations with highly specific courses. Just some of these courses correlating with their respective specialization include:
International Development
Politics of Global Development
International Development
Ecology of Agricultural Systems
Foundations of Economic Development
Sustainable Development
Theories and Policies of Development
Empirical Analysis
Introduction to Economic Theory
Survey of Economic Development
Micropolitics of Development
Global Security
Causes of War
American National Security
Intelligence and War
Security from Inside the State
Energy and Environmental Security
Conflict Assessment and Prevention
Climate Change and National Security
Global Political Economy
The Art & Practice of Intelligence
Government & Politics
International Negotiation and Conflict Resolution
Conflict Assessment and Prevention
International Mediation
Theories of Conflict and Conflict Resolution
Post-War Transitions
Conflict Resolution Practice
The Art of International Negotiation
Peace Operations
Gender, Culture and Conflict in Complex Humanitarian Emergencies
Advanced Development and Conflict Resolution
Louisiana's Global Impact: Security and Humanitarian Work
Louisiana is home to the New Orleans Sector of the U.S. Customs and Border Protection and RAND Corporation, a large NGO focused on global policy. International relations professionals in the state play key roles in each of these important organizations.
New Orleans Sector of the U.S. Customs and Border Protection – To aid in global security efforts, the sector relies on the expertise of a chief patrol agent, CBP officers, and international relations workers in the sector's Office of Public Affairs.
RAND Corporation – To help provide global research and analysis for government agencies, international organizations, and foundations, RAND employs international research analysts, external affairs specialists, and global environmental specialists, along with other international relations professionals. Notably, all RAND employees possess a degree in higher education, with 57% holding doctorate degrees and 34% holding master's degrees.
<!- mfunc search_btn -> <!- /mfunc search_btn ->
Louisiana's International Relations Resources
In addition to the New Orleans Sector of U.S. Customs and Border Protection and the RAND Corporation, Louisiana colleges and universities employ experts on global issues.
Government and NGO
University Departments