Louisiana boasts the greatest concentration of crude oil refineries and natural gas processing facilities in the Western world. As one of the leading states in oil production, it's no surprise that petroleum is a prime export. Louisiana is also the nation's largest transporter of grain to world markets with over 40% of the U.S. production going through Louisiana ports. Some of these grains are grown right in Louisiana.
<!- mfunc search_btn -> <!- /mfunc search_btn -> <!- mfunc feat_school ->
Featured Programs:
Sponsored School(s)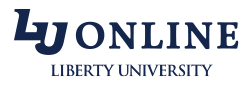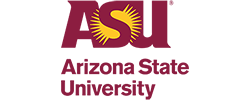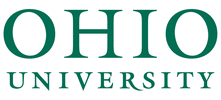 <!- /mfunc feat_school ->
2014 numbers show Louisiana's leading export was crude oil at 31%. Soybean exports were next on the list, falling just under 17%. Overall, in 2014 Louisiana captured 4% of the total US export market. International business is important to the state's economy. Over fifty-eight thousand people relied on their income from in-sourcing alone; this is nearly 4% of Louisiana's workforce. Some of these international business jobs offer hefty six-figure salaries.
With such a large reliance on importing and exporting, creating strong ties with foreign governments is crucial to Louisiana's economic viability. These relationships take place with the efforts of many entities including government organizations and nonprofit agencies that help to establish strong relational ties opening the door for business to take place.
International Business Salary in Louisiana
As Louisiana continues to grow an international presence, more jobs will open up as well. Careers in international business are found in many places including industry, manufacturing, and technology markets. For example, because oil is such a prominent industry in Louisiana, it opens many jobs that are available both stateside and abroad.
When trade takes place, it requires the cooperation of many entities to collaborate with others around the world in order to facilitate smooth transactions. International business experts in Louisiana that help accomplish this include:
Transportation Storage and Distribution Managers: $44,900 – $112,800
Compliance Officers: $39,200 – $83,500
Logisticians: $43,000 – $85,700
Management Analysts: $39,300- $107,800
Market Research Analysts and Marketing Specialists: $27,400- $82,800
Industrial Production Managers: $52,900 – $127,200
Detailed salary data for international business professionals in Louisiana is provided in the table below:
Occupation
Employment
Annual mean wage
Industrial Production Managers
1690
106960
Purchasing Managers
810
83460
Transportation Storage and Distribution Managers
1300
84770
Compliance Officers
4050
59140
Management Analysts
3190
72820
Market Research Analysts and Marketing Specialists
1840
51120
(Salary source: US Department of Labor, 2014)
International Relations Salary in Louisiana
International relations include extensive networks of organizations that help support businesses across Louisiana in all matters of international trade. These organizations lay the groundwork for business by creating good relationships with foreign countries on many fronts, including through financial aid, humanitarian and educational assistance, and business advice.
<!- mfunc search_btn -> <!- /mfunc search_btn ->
Some of these organizations deal with issues that have to do with the environment, international safety and security, and transportation. For instance, in Louisiana one of the primary ways that trade goods are transported in and out of the States are through the Gulf Coast. The American Waterways Operators are responsible for overseeing the U.S. tugboat and barge industry that operates on our rivers and coasts, and which handle the inland transportation of international goods. This organization also partners with the U.S. Coast Guard to protect maritime homeland security.
Careers in organizations such as these include high-paying positions that involve overseeing and managing operations, as well as performing other important functions such as financial planning, teaching and translating.
A few of these jobs and their associated salary ranges include:
Economists: $55,600 – $163,800
Political Science Teachers Postsecondary: $43,000 – $110,400
Foreign Language and Literature Teachers Postsecondary: $32,400,400 – $116,900
Political Scientists: $52,200 – $154,000
Ethnic and Cultural Studies Teachers, Postsecondary –$30,700 – $130,600
Interpreters and Translators: $31,400 – $71,700
Fundraisers: $25,100 – $63,200
A full analysis of international relations professional salaries in Louisiana can be seen in the chart below:
Occupation
Employment
Annual mean wage
Political Science Teachers Postsecondary
120
73410
Interpreters and Translators
200
46570
(Salary source: US Department of Labor, 2014)