Louisiana companies are increasingly collaborating with foreign markets to aid in their economic growth. In FY 2014, the state exported an all-time high $65.1 billion in goods, marking the sixth consecutive year of export growth. Site Selection magazine ranked Louisiana as 2014's second best business climate in the U.S., due in part to the state's low cost of doing business and a variety of incentive programs from the Louisiana Department of Economic Development.
<!- mfunc search_btn -> <!- /mfunc search_btn -> <!- mfunc feat_school ->
Featured Programs:
Sponsored School(s)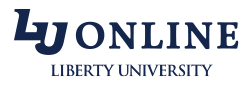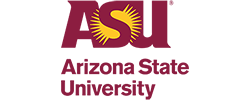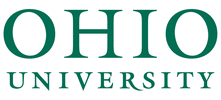 <!- /mfunc feat_school ->
Accordingly, large companies from a variety of industries are thriving in the state, as demonstrated by the state's diverse top exports in FY 2014:
Petroleum and Coal Products, $25.6 billion
Agricultural Products, $17.7 billion
Chemicals, $8.5 billion
Food and Kindred Products, $4.4 billion
Machinery (Except Electrical), $2.1 billion
To meet the demand of international economic growth, Louisana companies are relying increasingly on business professionals with global expertise. Foreign regulation specialists, for example, help the state's agricultural and machinery companies comply with governmental regulations around the world. Supply chain managers and export coordinators each play roles in overseeing the proper shipment and arrival of goods, creating a reliable trade stream between companies. Louisiana's top export destinations include nations from all across the globe. The state's top destinations in FY 2014 included:
China, $8.6 billion
Mexico, $7.3 billion
Canada, $3.3 billion
Netherlands, $ 3.3 billion
Japan, $2.8 billion
Colombia, $2.8 billion
France, $2.4 billion
Choosing the Right Degree for a Career in International Business
Collegiate programs in international business prepare students for diverse opportunities in an increasingly worldwide market. Given the rise of online education, many of these programs are offered online, allowing working professionals to explore business education without having to sacrifice their current work. Graduates of bachelor's and master's degree programs often go on to career titles such as:
International economist
Financial controller
Multinational manager
International accountant
Trade analyst
Advertising executive
Wholesale buyer
International trade and customs manager
Supply chain manager
Business development director
International lawyer
International foreign policy advisor
Bachelor's Degrees
Bachelor's degree programs in international business are designed to teach students core aspects of international business such as international financial management, global employment relations, and international economics. Graduates of these programs have the option to immediately pursue a career in international business or to apply for master's degree programs. Examples of bachelor's degrees related to international business include:
Bachelor of Business Administration (BBA) in International Business
Bachelor of Arts (BA) in International Economics
Bachelor of Science (BS) in International Business
Bachelor of Science (BS) in Business with a Global Management Concentration
Bachelor of Science (BS) in Business Administration with an International Business Focus
Coursework in these programs is diverse, with many schools offering courses in both business fundamentals and international collaboration. Just some of the courses today's programs offer:
Corporate Social Responsibility
Exploring International Business
International Financial Management
China in the World Economy
Economics of Development and Growth
Global Business Strategy
International Monetary Relations
<!- mfunc search_btn -> <!- /mfunc search_btn ->
Master's Degrees
A master's degree is among the most sought after credentials by many of today's top international relations employers. In the U.S. international marketing managers earn a median annual salary of $115,750, demonstrating the value of business gurus with global expertise. Examples of master's degrees offered by today's programs include:
Master of Arts (MA) in International Relations and Diplomacy
Master of Science (MS) in International Business
Master of Science in International Management (MIM)
Master of Business Administration (MBA) in International Business
Admission to these programs is very selective, with many schools requiring:
A 3.0 GPA or higher during undergraduate studies
Past experience in the business field
Strong scores on the GMAT and GRE exams
Prior coursework in foreign languages
To allow students to hone in on their desired career paths, many programs offer different fields of study which prepare students for niche areas of international business. Among these offerings:
International Monetary Theory and Policy
International Organizations
International Business and Economic Law
International Political Economy
International Security Studies
Human Security/Comparative Politics
International Negotiation and Conflict Resolution
International Business Relations
Louisiana: Conducting Business on a Global Scale
Louisiana's Department of Economic Development is committed to bringing international business to the state, offering a number of incentives for businesses such as angel investor tax credit, industrial tax exemptions, employee recruitment and training. As a result, many top global business professionals are needed by companies to keep up with the rapid collaborative pace between the state's companies and nations around the world. Examples of Louisiana's global economic reach include:
In terms of tonnage, the Port of South Louisiana is the largest single port in the Western Hemisphere, servicing international juggernauts Valero Refinery, Motiva, Marathon Oil, and Halliburton Energy Services, just to name a few. The port employs a Foreign Trade Zone (FTZ) manager to attract and assist new companies in joining the zone, among many other duties.
Since 2008, Louisiana has attracted $30 billion in Foreign Direct Investment (FDI), making the state the best in the U.S. on a per capita basis. Interpreters are needed to facilitate communication between Louisiana entities and worldwide companies investing in the state, as they bridge the language gaps between companies. International lawyers are also key players in this investment process, as they ensure companies meet legal business standards that differ by country.
International accountants and economists are needed to oversee the day-to-day and financial handlings of large Louisiana energy and gas companies such as Entergy Louisiana, LLC (market cap, $12.56 billion) and Atmos Energy Corporation (market cap, $5.2 billion).
<!- mfunc search_btn -> <!- /mfunc search_btn ->
Louisiana's International Business Resources
While Louisiana's Department of Economic Development commits strongly to spurring international trade, Louisiana is also home to several nonprofit and private organizations dedicated to bringing the state's business to a global level. These organizations include, but are not limited to:
State/government
Nonprofit/private organizations