International relations experts working in Maine's governmental and nonprofit sectors pave the way for strong global trade. In FY 2014 alone, 2,183 Maine-based companies exported $2.7 billion worth of merchandise around the world, supporting some 14,491 jobs in the state.
<!- mfunc search_btn -> <!- /mfunc search_btn -> <!- mfunc feat_school ->
Featured Programs:
Sponsored School(s)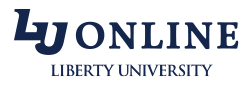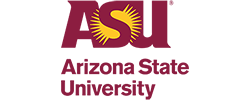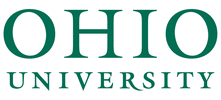 <!- /mfunc feat_school ->
In addition to the impact that foreign outreach programs have on Maine's economy, global initiatives play a role in international diplomacy designed to support security, global development and humanitarian aid.
For example, the Maine National Guard partners with Montenegro as part of a U.S. Department of State-sponsored program. The program aims to develop and maintain solid relations between Montenegro and the U.S. through collaborative military-based learning. Areas of focus have included:
Pre-deployment Preparation
Extreme Climate Operations
Medical and Flight Operations
Infantry Tactics
Additionally, a number of Maine cities participate in the Sister Cities International Program. The program is designed to develop cultural and diplomatic ties between the U.S. and nations around the world. These sister city partnerships include:
Bangor with Carasque, El Salvador
Saint John with New Brunswick, Canada
Bath with Tsugaru, and Aomori Prefecture, Japan
Farmington with Lac-Mégantic, Quebec Canada
Old Orchard Beach with Mimizan, Landes
Portland with Arkhangelsk, Arkhangelsk Oblast, Russia; Cap-Haïtien, Nord Department, Haiti; Mytilene, North Aegean, Greece; and Shinagawa, Tokyo, Japan
Topsfield with Toppesfield, Essex, United Kingdom
Waterville with Kotlas, Arkhangelsk Oblast, Russia
Choosing the Right Degree for a Career in International Relations
Earning a degree in international relations gives graduates the credentials necessary to enter the field, or advance to positions of greater influence. These programs are defined by their interdisciplinary course offerings and study abroad opportunities, which serve to provide real-world experience for students hoping to gain broader international perspectives. The knowledge gained during students' time studying often leads to careers that involve work with some of the world's biggest authorities on global collaboration including, but not limited to:
The European Union
NATO
The Peace Corps
Amnesty International
The United Nations
With the increasing prevalence of online education, many programs give students the option to take classes through a distance-learning format exclusively, or in combination with on-site coursework. Working professionals often choose this option because it allows them to obtain a degree while maintaining their current career.
Bachelor's Degree Programs in International Relations
Bachelor's degree programs in international relations educate students on the broad spectrum of topics related to global collaboration. Students may choose specific degrees in the field including:
Bachelor of Science in International Affairs
Bachelor of Science in Diplomacy
Bachelor of Arts in International Relations and Diplomacy
Bachelor of Arts in Military Studies
Bachelor of Arts in Political Science
Bachelor of Arts in International Studies
Bachelor of Arts in Intelligence Studies
Bachelor of Arts in Middle Eastern Studies
In addition to a specific major, many programs offer students specialized tracks that allow them to select a minor. The area-specific knowledge students gain in these tracks often makes them prime candidates for specialized IR jobs upon graduation. A few examples of these tracks include:
Muslim World Track
Asia Track
Europe Track
Latin America Track
Foreign Policy Track
Culture, Media, and the Arts Track
International Security Track
Science, Technology, and the Environment Track
World History Track
Security Studies Track
Economics, Business, and Politics Track
International Systems and World Order Track
Regional Politics and Cultural Anthropology Track
Theory and Policy Track
Governance of Nations Track
Several examples of track-specific courses include:
Foreign Policy and Security Studies Track
American Foreign Policy: Practice and Process
Nuclear Security
Southeast Asia in World Politics
Islam and Politics
Intelligence in a Democratic Society
US-Pakistan Relations
Drugs and Security in the Americas
Rise of China
The Great War and the Fragile Peace
International Relations of South Asia
Asia Track
India and the World: the Foreign Policy of a Rising Power
Introduction to Modern Chinese History
Southeast Asia: Tradition and Development
Political Economy of China
Rise of China
Contemporary South Asian Societies
Islam in South Asian Politics
Modern Japanese Society: Family, School, and Workplace
Introduction to India and South Asia
Introduction to Modern Japanese History
Interwar Japan and the Pacific War
Environment and Development Track
Urban Ecology
Development Policy
Wealth, Poverty, and Culture
Global Justice
Coping with Crisis in Contemporary Africa
Political Economy of the Middle East
Science, Politics, and Climate Change
Sustainable Energy: Technology, Resources, Society, and Environment
Nature's Past: Histories of Environment and Society
International Economics, Business, and Politics Track
North-South Relations
International Political Economy
Africa and Globalization: Opportunities and Obstacles
International Management Policy
Global Governance and International Organization
Southeast Asia in World Politics
The Chinese Economy
Southeast Asia in World Politics
<!- mfunc search_btn -> <!- /mfunc search_btn ->
Master's Degree Programs in International Relations
Graduates of international relations master's degree programs are the future of global humanitarian, security, and diplomatic work. Given the importance of this kind of work, many programs have strict requirements for admission including a minimum of a 3.0 GPA in undergraduate studies and strong GRE scores.
Just some of the master's degrees that lead to these types of careers include:
Master of Arts in International Security and the Politics of Terror
Master of Arts in Diplomacy and International Relations
Master of Arts in Global Studies
Master of Arts in International Conflict Analysis
Master of Arts in International Relations
Master of Public Administration (MPA)
Master of Science in International Trade
Master of Science in Global Affairs
Master of International Commerce and Policy (ICP)
In addition to specific majors, many programs offer concentrations with specific coursework designed to give students knowledge in niche areas. Examples of these concentrations and their corresponding courses include, but are not limited to:
Global Security
Causes of War
Intelligence and War
Energy and Environmental Security
Security from Inside the State
Conflict Assessment and Prevention
Resource Development and Marketing in Nonprofits
Climate Change and National Security
Global Political Economy
The Art & Practice of Intelligence
Government & Politics
Economics for Public Decision-Making
Data Visualization
International Negotiation and Conflict Resolution
Peace Operations
Conflict Resolution Practice
Gender, Culture and Conflict in Complex Humanitarian Emergencies
Advanced Development and Conflict Resolution
Conflict Assessment and Prevention
The Art of International Negotiation
International Mediation
Post-War Transitions
Theories of Conflict and Conflict Resolution
Through specific career-oriented preparation, these students often go on to jobs such as:
Intelligence Analyst
Ombudsmen
Foreign Affairs Specialist
Diplomatic Courier
Diplomatic Services Operational Officer
International Lawyer
International Contracts and Grants Specialist
Foreign Service Facility Manager
Program Specialist for Humanitarian Aide
International Counselor
How Maine Contributes to Developing and Maintaining Strong International Relations
A large portion of Maine's collective global outreach work stems from the nonprofit sector. Examples of nonprofit organizations in the state and their various initiatives include:
The World Affairs Council of Maine organizes events to promote the state's standing within the world and educate Maine residents on various international affairs. The council employs an executive director who graduated from Tufts University with a B.A. in International Relations and French and has an M.A. in Public Policy and Management from the University of Southern Maine Muskie School of Public Service.
The Mid-Coast Forum on Foreign Relations organizes local events that delve into current international relations topics. Members of the forum include journalists, lawyers, business professionals, and educators, among others, who have had experience in the foreign outreach field. Speakers at the forum have included S. and foreign government officials and diplomats.
The Council on International Education Exchange (CIEE) focuses on helping individuals gain the skills and knowledge necessary to work abroad. The council's staff includes a director of community outreach, an information officer, a vice president of the study abroad department.
<!- mfunc search_btn -> <!- /mfunc search_btn ->
Resources for Maine's International Relations Professionals
Maine is home to several governmental and non-governmental organizations dedicated to global outreach and collaboration. Among these organizations:
NGO
Government and Academic