International business in Maine is driven largely by a number of small- and medium-sized companies that take advantage of the state's unique location in the northeastern corner of the U.S. to export niche products around the world. In FY 2014, Maine's top exports ranged from food products to energy sources, signaling the state's diverse global economic efforts.
<!- mfunc search_btn -> <!- /mfunc search_btn -> <!- mfunc feat_school ->
Featured Programs:
Sponsored School(s)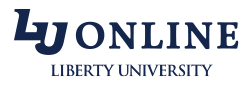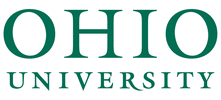 <!- /mfunc feat_school ->
Among Maine's top exports to foreign markets in 2014 were:
Food
Lobsters, $349 million
Salmon, $34 million
Sea urchins, $24 million
Fresh blueberries and cranberries, $22 million
Gas and Oil
Natural Gas, $210 million
Crude Oil, $66 million
Manufactured Products
Civilian Aircraft, Engines, and Parts, $98 million
Electronic Integrated Circuits, $70 million
Paper, $57 million
To facilitate international trade and commerce, Maine-based companies rely on international marketing managers, foreign regulation specialists, and import/export coordinators among many other international business professionals familiar with conducting business in foreign markets.
In FY 2014, Maine-based companies exported roughly $1.5 billion in goods and services to Canada, 54.4% of the state's total international exports. The state also exports goods to a number of Asian and European markets. The top markets within Europe and Asia included:
China, $184 million
Malaysia, $105 million
Japan, $98 million
Netherlands, $64 million
South Korea, $61 million
United Kingdom, $59 million
Degree Options for a Career in International Business
Undergraduate and graduate degree programs in international business prepare students for opportunities in an increasingly global economy. A number of schools of international business located in Maine allow students to earn their bachelor's or master's degree online, either exclusively or in combination with on-site coursework.
Graduates of these programs often go on to fill positions in international trade and commerce that include:
Business development director
Import/export coordinator
International lawyer
Product manager
International economist
Trade analyst
Supply chain manager
Financial controller
International accountant
Advertising executive
International trade and customs manager
Wholesale buyers
Bachelor's Degrees in International Business
By preparing students in areas such as marketing, international regulations, and foreign languages, bachelor's degree programs serve as an invaluable stepping stone for aspiring international business professionals. Among the undergraduate degrees available to international business majors are:
Bachelor in Business Administration (BBA) in International Business
Bachelor of Science (BS) in Business with a Global Management Concentration
Bachelor of Science (BS) in Business Administration with an International Business Focus
Bachelor of Science (BS) in International Business
Bachelor of Science (BS) in International Hospitality and Tourism Management
Bachelor of Arts (BA) in International Relations and Diplomacy
Bachelor of Arts (BA) in International Economics
<!- mfunc search_btn -> <!- /mfunc search_btn ->
Just some of the course offerings found within these programs include:
International Human Resource Management
Global Marketing
International Monetary Relations
Hazardous Materials Management
Global Business Strategy
International economics and finance
Strategic Management for the Multinational Enterprise
Exploring International Business
Business Statistics
Business Processes and Supply Chain Management
Master's Degrees in International Business
Master's degrees in international business give students the opportunity to advance to high-paying careers in upper-level management and executive positions. Examples of master's degrees available to international business majors include:
Master of Science (MS) in International Business
Master of Business Administration (MBA) in International Business (MBA)
Master of Arts (MA) in International Relations and Diplomacy
Master of Science in International Management (MIM)
Master's degree programs can be selective in their admission process. Many schools require students to possess a 3.0 GPA or higher during undergraduate studies, and some schools require applicants to possess up to four years of professional business experience. Other common qualifications include strong scores on the GRE and GMAT exams and prior coursework in foreign languages, finance, and/or economics.
For many aspiring international business professionals, a deciding factor in choosing a master's degree program is the career-specific preparation they can receive as a part of the program. In addition to varying degree types, many schools offer fields of study and areas of specialization that allow students to focus their studies in a particular area of interest. Just a few of these specialized areas of study include:
Development Economics
International Environment and Resource Policy
International Information and Communication
Human Security/Comparative Politics
International Business Relations
Humanitarian Studies
Public International Law
Examples of courses found in these programs may include:
Accounting for Profit, Nonprofit, and Government Organizations
Foundations in Financial Accounting and Corporate Finance
Petroleum in the Global Economy
International Business Transactions
International Financial and Fiscal Law
Communications Policy Analysis and Modeling
Data Analysis and Statistical Methods
Marketing Management
Strategic Brand Marketing
Mergers and Acquisitions: An International Perspective
<!- mfunc search_btn -> <!- /mfunc search_btn ->
Maine's Contribution to International Trade and Commerce
While Canada remains Maine's top export destination, companies in Maine also export heavily to Asian markets. China in particular has become a popular destination for Maine's food exports such as lobster and blueberries, thanks to the nation's rise in middle class professionals who can afford overseas food products. To keep up with the worldwide demand of exports, Maine companies rely on business professionals with global expertise. Examples of these companies and professionals include:
Wyman's of Maine, a frozen fruit and berry company, exports to nations around the world, accounting for 15% of the company's total profits. The company employs a director of sustainability to ensure proper compliance with global import and export regulations. By meeting these regulations, the director assures Wyman's meets global sustainability expectations from customers.
Idexx Laboratories is a multinational corporation that manufactures items and performs various services related to water testing, dairy products, poultry, and more. The company has a market cap of roughly $7.4 billion, the highest of any public company in Maine, and employs some 5,500 professionals in over 60 worldwide locations. To ensure the proper management of such a large corporation, multinational managers are needed to oversee employees and operations in different parts of the world. Additionally, supply chain managers and import/export coordinators facilitate communication between Idexx Laboratories and markets around the world who conduct trade with the company.
A number of Maine's governmental departments and private organizations work to help businesses in the state gain access to and collaborate with international markets. These organizations include, but are not limited to: