An international manufacturing business in Maine sends veterinary medical instruments and diagnostic equipment around the world. Another business oversees complacence to strict import rules ordered by the country accepting the medical shipment. Someone will oversee the documentation needed to comply with that country's tariffs and tax rates and follow procedures for how that particular product needs to meet certain certifications.
<!- mfunc search_btn -> <!- /mfunc search_btn -> <!- mfunc feat_school ->
Featured Programs:
Sponsored School(s)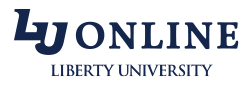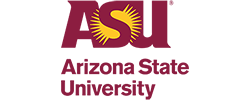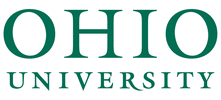 <!- /mfunc feat_school ->
When Maine businesses are involved in international trade, many processes and procedures take place just to make sure that transactions go smoothly and according to international law. This is all part of the international business process. Companies involved in international business need well-trained employees acting as multinational managers and executives, import/export compliance specialists, business consultants and other such positions — and often pay large salaries for the expertise they bring to the table.
Before any business takes place, however, relationships with foreign partners need to be fostered. International relations begin long before dollars are exchanged. It starts with the help of many government agencies and nonprofits who have laid a foundation of goodwill and foreign relations allowing business to thrive in international markets.
International Business Salary in Maine
International business has been steadily growing over the last several decades in Maine. On a year-over-year basis, Maine companies continue to make inroads into foreign markets including places such as Shanghai, China—something that would have been impossible several years ago.
These new markets are important to business in Maine. Since 2014 Maine was responsible for .2% of the country's export business. Maine's international presence is widely scattered across industries including medical, aerospace, biotechnology, and food markets. In 2014 Maine in-sourced over 32,500 jobs.
Among these jobs include vital international business positions that make it all happen. The careers below are a small sampling of possible positions available in international business. The salary ranges largely depend on experience, seniority, education, and other similar factors: (Salary source: US Department of Labor, 2014)
Transportation Storage and Distribution Managers: $44,900 – $112,800
Compliance Officers: $39,200 – $83,500
Logisticians: $43,000 – $85,700
Management Analysts: $38,600- $104,500
Market Research Analysts and Marketing Specialists: $38,400 – $100,600
Industrial Production Managers: $52,900 – $127,200
For more job and salary information in international careers in Maine see the chart below (US Department of Labor, 2014):
Occupation
Employment
Annual mean wage
Industrial Production Managers
550
85740
Purchasing Managers
210
90580
Transportation Storage and Distribution Managers
510
77100
Compliance Officers
1020
63790
Management Analysts
1030
67010
Market Research Analysts and Marketing Specialists
760
66380
International Relations Salary in Maine
International relations include promoting respect between nations, facilitated by educational exchange programs through such agencies as the Council on International Educational Exchange. It is programs through organizations like these that help foster the kind of relationships that allow businesses to step in and build trade alliances in other countries.
<!- mfunc search_btn -> <!- /mfunc search_btn ->
Careers are available in many nonprofit and government organizations with a primary focus on mission-driven exchange programs and cultivating strong associations including organizational positions such as (US Department of Labor, 2014):
Interpreters and Translators: $36,100 – $57,800
Economists: $41,600 – $104,700
Political Science Teachers Postsecondary: $37,900 – $135,000
Foreign Language and Literature Teachers Postsecondary: $43,400 – $98,300
Ethnic and Cultural Studies Teachers, Postsecondary –$42,700 – $113,400
Fundraisers: $32,900 – $74,200
Political Scientists: $46,200 – $122,400
The US Department of Labor provides a full analysis of salaries for Maine's international relations professionals in the chart below (2014):
Occupation
Employment
Annual mean wage
Urban and Regional Planners
120
62750
Political Scientists
60
71630
Area Ethnic and Cultural Studies Teachers Postsecondary
50
73890
Political Science Teachers Postsecondary
110
80440
Foreign Language and Literature Teachers Postsecondary
90
69840
Interpreters and Translators
110
45610