The Maryland Subcabinet for International Affairs devises strategies for pursuing cultural, educational, and governmental priorities as it relates to international affairs. The subcabinet reveals just how important diplomacy and cultural exchange programs are to maintaining strong international relations and foreign trade partnerships vital to the health of Maryland's economy.
<!- mfunc search_btn -> <!- /mfunc search_btn -> <!- mfunc feat_school ->
Featured Programs:
Sponsored School(s)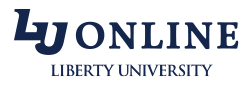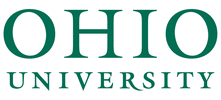 <!- /mfunc feat_school ->
Maryland's Sister States program has a long legacy of building long-term relationships with foreign nations that support economic, educational, and cultural partnerships in the public, nonprofit, and private sectors. In fact, Maryland has one of the oldest Sister State relationships with China, beginning as early as 1980.
The U.S. Department of State reported that Maryland exported 2.34 trillion dollars worth of U.S. goods and services to international markets in 2014, setting a record for the state and supporting over 59,000 jobs. Stakeholders in Maryland also work to maintain relations with Russia, Korea, Ukraine, and the Philippines, which are among the top international buyers for Maryland-bred horses.
Economic relationships help strengthen international ties. As of 2014, Maryland's top five export markets, were:
Canada—valued at $1,872 million
Saudi Arabia—valued at $915 million
China—valued at $714 million
Egypt—valued at $619 million
United Kingdom—valued at $487 million
Although strong international ties are important to economic growth in Maryland, maintaining strong relationships across the Atlantic brings more than just a stable economy.
For example, the Baltimore Council on Foreign Affairs arranges programs throughout the year to address the most pressing international issues, bringing together the world's leading authorities on international affairs to facilitate cultural and educational ties and mutual understanding.
Along with the Maryland government, private and nonprofit organizations play a part in developing and maintaining foreign ties, often to promote cultural exchange and environmental sustainability.
Choosing the Right Degree for a Career in International Relations
Achieving a degree in international relations takes students one step closer to their dream job, whether that is with the government—working with the United Nations, European Union, NATO or other international bodies—or with nonprofits like Amnesty International or the Peace Corps.
Students will find that both undergraduate and graduate degrees in international relations are offered as online, on-campus, or blended programs, which fit around the busy schedule of working professionals.
Finally, many programs offer both classroom-oriented courses and study-abroad courses, which work to give students a well-rounded understanding of the issues surrounding their specific area of study.
Bachelor's Degrees in International Relations
As an interdisciplinary major in the field of political science, international relations includes the theoretical study of human behavior, macroeconomic policy, international institutions, and the study of conflict.
Degrees applicable to the field of international relations may include titles such as:
Bachelor of Arts in International Relations
Bachelor of Arts in Middle Eastern Studies
Bachelor of Arts in European Studies
Bachelor of Arts in Political Science
Bachelor of Arts in Intelligence Studies
While students may choose from a variety of majors, they may also choose from a variety of tracks within international studies. For example, differing tracks may include title such as:
Environment and Development Track
Foreign Policy and Security Studies Track
Economics, Business, and Politics Track
International Systems and World Order Track
Regional Politics and Cultural Anthropology Track
African and the Middle East Track
Asia Track
Europe Track
Latin America Track
While most programs—despite the track—will include courses on the fundamentals and history of international relations and economics, other courses will vary widely based upon students' chosen track. Example courses correlating to differing tracks include:
Environment and Development
Coping with Crisis in Contemporary Africa
Food and Water: Critical Perspectives
Environmental Economics
Wealth, Poverty, and Culture
Climate, Resources, and Institutions
Urban Ecology
Taste, Culture, and Power: The Global History of Food
Foreign Policy and Security
History of War
History of Genocide
Interwar Japan and the Pacific War
Nuclear Security
Intelligence in a Democratic Society
Islam and Politics
International Negotiations
International Systems and World Order
Anthropology of Globalization
Political and Cultural Revolutions
Imperialism and Independence
History of Human Rights
Global Feminism: Race and Gender in International Perspectives
Global Justice
United Nations Peacekeeping
<!- mfunc search_btn -> <!- /mfunc search_btn ->
Master's Degrees in International Relations
Obtaining a master's degree in international relations gives students and job candidates an edge in the market, since they have received in-depth training and practical experience in matters of foreign policy, relations, economics, and more.
Graduate students would be prepared to apply for advanced job titles in government, nongovernmental organizations, and the private sector.
Although each university is different, most master's programs require that students' meet minimum eligibility criteria. To be eligible for enrollment in top master's programs in international relations, students will want to meet these criteria:
hold a bachelor's degree from an accredited institution
have a 3.0 GPA in undergraduate courses
have exceptional GRE scores
Master's degrees in international relations include, but are not limited to:
MA International Relations
MA International Relations & European Studies
MA International Security and the Politics of Terror
MA International Conflict Analysis
MA International Relations & Conflict Resolution
MA National Security Studies
Students may also choose to specialize within the international relations major by choosing a concentration in such areas as:
International development
International negotiation and conflict resolution
Global security
Foreign policy
Core international relations courses found in graduate programs include course titles such as:
International history
International economics
Global governance
Intercultural communication
Along with this, concentrations will include specific courses designed to meet students' needs. Example courses correlating with different tracks include, but are not limited to:
Global Security
Causes of War
Security from Inside the State
Conflict Assessment and Prevention
International Development
Politics of Global Development
Foundations of Economic Development
Sustainable Development
International Negotiation and Conflict Resolution
Conflict Assessment and Prevention
Post-War Transitions
The Art of International Negotiation
Careers that professionals with a master's in international relations could be qualified for include, but are not limited to:
International Lawyer
Intelligence Research Specialist
Foreign Affairs Specialist
International Contracts and Grants Specialist
International Trade Analyst
Maryland's Contribution to International Trade, Security, Development and Humanitarian Work
Maryland is home to various government, nonprofit, and private organizations that contribute to its strong relationships with foreign governments, nongovernmental organizations and industry leaders throughout the world:
Maryland Office of Secretary of State: Subcabinet for International Affairs – This subcabinet has developed a Sister State program, which includes China, Korea, Japan, Fence, Brazil, Estonia, Liberia, Mexico, Russia, Poland, and Belgium.
The program maintains diplomatic relations with the sister states, develops business, cultural, and educational exchanges between Marylanders and the sister states, and hosts networking and informational events.
International Social Service – This Baltimore-based organization strengthens foreign ties by offering services to needy individuals and communities referred by overseas partners.
This organization strives to create an international legal network to connect children, adults, and families separated by conflict.
<!- mfunc search_btn -> <!- /mfunc search_btn ->
Maryland-Based Organizations Dedicated to Promoting International Relations
Examples of state government, private corporations, and nonprofit organizations that work to promote strong ties between Maryland and its foreign stakeholders, include, but are not limited to:
State
Nonprofit