Maryland's robust economy and proximity to DC's international community foster strong ties with foreign governments and leaders of industry. From government agencies like the Maryland Office of International Investment and Trade to non-profits like the Baltimore Council on Foreign Affairs, the common goal is to maintain Maryland's position in the global arena through trade envoys and cultural exchange programs. This has the end result of enhancing security, fostering cultural understanding, helping diplomacy, and facilitating a large volume of trade.
<!- mfunc search_btn -> <!- /mfunc search_btn -> <!- mfunc feat_school ->
Featured Programs:
Sponsored School(s)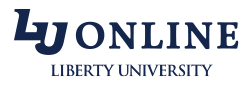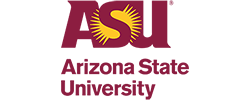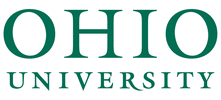 <!- /mfunc feat_school ->
More than one in five jobs in Maryland depend on international trade (including exports and imports) according to the US Department of Commerce. Of these 790,950 jobs, 53,400 were management and administrative services positions that offer high salaries.
The export industry is booming in Maryland, and the state had a record number of exports in 2014 with $12.2 billion worth of goods exported to other countries that year, according to the Maryland Department of Business and Economic Development.
One of the reasons for the high volume of exports from Maryland is the large amount of cargo that is handled at the Port of Baltimore—the best port on the East Coast for access to the Midwest. With the completion of its $1.3 billion expansion in 2012, the port became able to handle the world's largest cargo vessels—super post-Panamax ships—giving it a competitive edge among ports on the East Coast.
The US Department of Commerce reported that 7,074 companies exported from Maryland in 2014. Small and medium-sized firms with fewer than 500 employees generated 28% of the total exports from Maryland in 2013.
Salaries for International Business Professionals in Maryland
Maryland's top exports in 2013 were motor vehicles, pharmaceuticals, communications equipment, and aerospace products and parts. GlaxoSmithKline and Stanley Black & Decker are two of Maryland's largest companies that export a high volume of goods.
Aerospace manufacturer Northrop Grumman is another of Maryland's most prominent exporters and requires employees with expertise in handling the nuances of selling military equipment to foreign governments.
Companies that do business overseas often suffer from a lack of knowledge about exporting requirements and handsomely reward international business professionals who possess such expertise.
One such area is that of logistics. The US Department of Labor (DOL) reported that the median salary for logisticians in Maryland in 2014 was 15.4% higher than the national average. For instance, a supply chain demand planner position advertised in Maryland in May 2015 offered an annual salary of $100,000, while that of a senior supply chain planner was $75,000.
The US Department of Labor provides a full analysis of salary data for a number of international business positions in Maryland as of 2014:
Occupation
Employment
Annual mean wage
Industrial Production Managers
1370
109000
Purchasing Managers
1550
127690
Market Research Analysts and Marketing Specialists
8450
66820
Transportation / Storage and Distribution Managers
1420
93030
Compliance Officers
6780
69810
Management Analysts
17780
98700
Salaries for International Relations Professionals in Maryland
Maryland's international business ventures and foreign development work relies on a number of organizations that hire experts in international relations to fill top-paying positions. For example, the salary advertised for a senior technical adviser position through a top NGO in Baltimore in May 2015 was $108,000.
<!- mfunc search_btn -> <!- /mfunc search_btn ->
Understanding the nuances of a foreign culture helps business people operate effectively when making international connections, and expertise in international communications can pay handsomely. For instance, a language and area studies training consultant position in Annapolis Junction offered a salary of $71,000 in 2015.
The US Department of Labor provides an analysis of salaries for job classifications in Maryland that often involve international relations expertise (May 2014):
Occupation
Employment
Annual mean wage
Area Ethnic and Cultural Studies Teachers Postsecondary
130
83740
Interpreters and Translators
770
70740
Urban and Regional Planners
960
65120
Political Science Teachers Postsecondary
240
90480
Foreign Language and Literature Teachers Postsecondary
410
62670