According to he U.S. Department of State, the State of Maryland provides a significant return for international business throughout the nation at large.
<!- mfunc search_btn -> <!- /mfunc search_btn -> <!- mfunc feat_school ->
Featured Programs:
Sponsored School(s)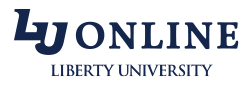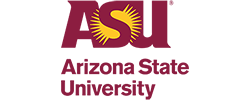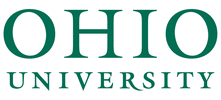 <!- /mfunc feat_school ->
Overall, the Department notes that over 7,300 Maryland companies have been exporting merchandise all over the world, which has brought in over $11 billion to the Maryland economy and created over 55,000 Maryland jobs.
Specifically, the Department notes that Maryland's role in international business has stimulated the state's economy in measurable ways, such as:
Maryland company Ellicott Dredges has supplied two dredgers to the Bangladesh Water Development Board, which brought in over $22 million to the Maryland economy
The Bangladesh Telecommunication Regulatory Commission signed a consultancy deal with Maryland-based company, Space Partners International, which brought in $10 million to the economy
Maryland Governor Martin O'Malley made $60 million worth in business deals with his trade mission to India with the assistance of Global Intergovernmental Affairs and the Bureau of South and Central Asian Affairs
Maryland has partnered with Belize, Brazil, and Mexico in business partnerships underneath the umbrella of the Small Business Network of the Americas
Further, the Maryland Department of Business and Economic Development's Office of International Investment and Trade works to facilitate foreign investment and support its foreign trade offices in countries such as:
France
Nigeria
United Arab Emirates
Vietnam
China
India
Through this office's work, over 600 foreign businesses have invested in Maryland, including some of the world's largest international companies, such as Lonza, Nestle, Sodexo, Volvo, and more.
Finally, Maryland's involvement in international business not only invigorates the state's economy, but it also increases national security, promotes economic interests, and affirms the state's vital role in business worldwide.
Choosing the Right Degree to Launch an International Business Career
Business professionals who want to contribute in meaningful ways to Maryland's development of international business trade and partnerships may begin by earning a bachelor's degree in international business from various on-campus and online schools of international business.
Beginning an International Business Career by Earning a Bachelor's Degree
International business majors can choose to apply for a variety of degree titles, such as:
Bachelor of Arts in International Business
Bachelor of Science in Business Administration: International Business
Bachelor of Arts in International Relations: Business Administration
A bachelor of arts degree is more likely to include courses on a foreign language that students are likely to use in international business interactions, such as:
French
German
Japanese
Portuguese
Spanish
Chinese
Both bachelor of arts and bachelor of science degrees merge two areas of study: international studies and business studies. To do this, both business and international studies courses are offered, such as:
Managerial Accounting
Principles of Microeconomics
Business and the Legal Environment
Comparative Economic Systems
Economies of Latin America
Asia-Pacific Financial and Security Markets
After taking these courses, some degree programs will allow international business majors to concentrate on an area specialization, such as Chinese, French, German, Japanese, and more. In these concentrations, students will take courses such as:
Japanese in the Business World
Japanese for International Business
Modern Japan
Japan-based International Internship
Entry-level jobs in international business often require that applicants hold a bachelor's degree in international business. Examples of jobs such as these include, but are not limited to:
Export Administrator
Import Specialist
Import Agent
Import Coordinator
Global Sourcing Coordinator
Contract Associate
Export Compliance Specialist
Content Distribution Coordinator
<!- mfunc search_btn -> <!- /mfunc search_btn ->
Advancing an International Career by Earning a Master's Degree
Although many international business professionals can start out their career with a bachelor's in international business, the most advanced international business jobs and companies look to hire and retain professionals who hold advanced degrees.
Advanced degrees in this field include, but are not limited to:
Master of Business Administration (MBA) in International Relations
Master of International Management (MIM)
Master of International Business (MIB)
Master of Arts in International Relations & Master of Business Administration (MA/MBA)
To enroll in graduate programs such as this, applicants will want to meet their university's minimum eligibility requirements, which may include criteria such as:
Have a four-year bachelor's degree in business or another related field
Have two years of professional work experience
Submit official GMAT and/or GRE scores
Have a minimum 3.0 GPA in undergraduate work
These degrees will offer courses such as:
International Business Environment
Consumer Analysis in Emerging Markets
International Accounting
Global Financial Strategies
Managing Global Production and Technology
International Marketing
International Business Law
The types of jobs which are open to applicants who hold master's degrees in international business include (jobs are for illustrative purposes only and do not constitute job offers):
Director of Global Sales B2B Marketing for Choice Hotels International in Rockville – applicants for positions such as these should hold a master's degree or master of business administration with an emphasis on or experience in global sales leadership.
This professional is responsible for developing strategic direction for global marketing development, planning, implementation and more.
Head of Strategic Marketing for US Pharmacopeia in Rockville – this company will prefer to hire and retain applicants who hold a master's degree in business, sales, marketing, or finance with an international specialization.
This professional will be responsible for leading all global strategic marketing efforts, making key decisions, creating solution-based product strategies, and collaborating as a member of the Global SMPO team.
Director of Product Management at Walden University in Baltimore – applicants to this position should hold an MBA with an in-depth understanding or professional experience in international business.
This professional will plan, lead, and execute a range of initiatives to support Walden's growth internationally by collaborating with academic leadership, enrollment, marketing, and more.
Maryland-Based Organizations Dedicated to Promote International Trade
Various government and private organizations based in Maryland are dedicated to promoting Maryland's interests worldwide through fostering economic and business partnerships. A few of these organizations include:
Maryland China Business Council, Inc. – this council consists of Maryland businesses, government agencies, nonprofits, and academic institutions who all work to engage in trade and business with China. The goal of this council is to foster meaningful China-related business development, networking, information-sharing, and workshop opportunities.
Suburban Maryland International Trade Organization— this organization works to bring together Maryland business, manufacturing, agriculture, technology, and more to develop and sustain comprehensive international marketing strategies. In order to so this the organization promotes a common pursuit of cultural diversity education.
World Trade Center Institute: Maryland – this institute is the largest international business network in the Mid-Atlantic, and it's dedicated to expanding Maryland's international business partners and trade through international connections, events, exchanges, and services. One aspect of the institute's services is the professional exchange program, which hosts business professionals from around the world to facilitate trust, cooperation, and trade.
Romanian American Chamber of Commerce – headquartered in Chevy Chase, this association is one of the oldest partnerships between Romania and the U.S. across the nation. In order to facilitate international business development with this foreign stakeholder, this association holds frequent conferences, seminars, luncheons, and special events. These events promote business opportunity, economic development, and advocacy, all while increasing the visibility and influence of Maryland businesses around the world.
Maryland International Incubator – this incubator consists of the collaborative efforts of the University of Maryland, College Part, and the Maryland Department of Business and Economic Development. Its goal is to ease the way for foreign companies to invest in the state, connecting Maryland and International companies for partnerships through top-notch facilities and resources.
<!- mfunc search_btn -> <!- /mfunc search_btn ->
Maryland's Top International Business Organizations
Governmental agencies, councils, associations, and private businesses that work to develop Maryland's role in international business include, but are not limited to: