The U.S. Department of State indicates that Nevada plays a vital role in maintaining strong alliances with foreign governments, nongovernmental organizations and international business leaders around the world.
<!- mfunc search_btn -> <!- /mfunc search_btn -> <!- mfunc feat_school ->
Featured Programs:
Sponsored School(s)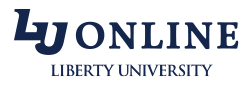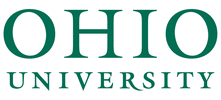 <!- /mfunc feat_school ->
According to the Department, some of the ways in which Nevada plays a vital role on the world stage include:
The University of Nevada-Las Vegas has a special relationship with Brazil through the Brazil Scientific Mobility Program, which sent 18 Brazilian students to study in Nevada. Because Nevada is a priority destination for this type of cultural exchange and study abroad opportunity, the program intensifies the bond between Brazil and the state of Nevada.
The state of Nevada has received over 560 refugees, strengthening trust and cooperation between the state and foreign dignitaries.
Nevada hosted four students from foreign national in the International Military Education and Training program.
Nevada hosted over 1,000 foreign physicians, teachers, counselors, au pairs, and more as part of an international exchange visitor program.
The Las Vegas Metro Police Department partnered with the Bureau of International Narcotics and Law Enforcement Affairs to conduct domestic violence training in Budapest in 2012 and sex crime training in the East Caribbean in 2013.
The U.S. Bureau of Educational and Cultural Affairs (ECA) has recognized that Nevada's strongest educational exchange partnerships are those with critical foreign stakeholders, including:
South Korea
China
Japan
India
Canada
Taiwan
With so many initiatives and cultural exchange programs, the state of Nevada plays a significant role in international relations, forging and strengthening bonds with foreign dignitaries, NGO directors and leaders of industry.
The Right Degree for a Career in International Relations
Degrees in international relations will prepare students to enter a wide variety of careers in the federal, state, and local government, in nonprofit organizations, and in private businesses.
International relations degrees are interdisciplinary in nature—meaning that students get to choose from among a variety of tracks, specializing in their unique research interests and career goals.
Along with choosing a track, students will get to choose a specific study abroad program to gain hands-on experience in their desired field.
Finally, many programs are offered online or in blended formats, in order to maximize student flexibility.
Options for Bachelor's Degrees in International Relations
Enrolling in a bachelor's degree in international relations is the first step toward a career in the field. Degrees in international relations include, but are not limited to, titles such as:
Bachelor of Science (BS) or Arts (BA) in International Relations
BS or BA in International Affairs
BS or BA in Political Science: International Relations
BS or BA in International Relations and Economics
Within these degrees are specializations, such as:
Business and Economics
Geography and History
Religion
Political Science
Regional Studies
Security Studies
An international relations bachelor's degree allows young professionals to enter a variety of careers across governmental agencies, nonprofit organizations, and the private sector, including careers in:
Translation
Investigation
Analysis
Financial
Journalism
Commerce
As an example of the value of a bachelor's degree in international relations, the University of Nevada, Reno posted a job opening for an International Visitors Program Specialist at the Northern Nevada International Center. To be qualified for this job, applicants needed, at minimum, a bachelor's degree and one year of experience in international affairs or political science.
<!- mfunc search_btn -> <!- /mfunc search_btn ->
Advancing to a Master's Degree in International Relations
Professionals in the field of international relations with master's degrees are prepared to enter top-tier, specialized careers in federal, state, and local government agencies, NGOs, and in the private sector.
In fact, many organizations that deal with international relations look for job candidates with a master's degree in international relations to fill leadership positions. These organizations include, but are not limited to:
University Centers for Human Rights
The International Monetary Fund
United Nations Security Council
The European Union
Council on Foreign Relations
Organization of American States
Amnesty International
African Union
The United Nations
S. Embassies
To embark on these careers, professionals will begin by advancing their education through a master's degree program. Many master's degrees in international relations are offered online, which gives professionals a chance to advance their career while still gaining work experience.
Degrees in international relations include, but are not limited to:
MA/MS in International Relations & MBA
MA/MS in International Relations & Juris Doctor
MA/MS in International Conflict Control
MA/MS in International Affairs
MA/MS in International Relations & Political Science
MA/MS in International Relations & Economics
MA/MS in International Relations: European/Asian/Middle Eastern Studies
MA/MS in International Relations & Communication
While the basic, core international relations courses will focus on international research, development, and security, each degree will be specialized to meet a student's research interests and career goals:
International Relations & Communication
Communication Research
International Communication
Public Opinion and Public Policy
International Journalism
International Marketing
Public RE
International Relations & Environmental Policy
Geographic Information Systems
Regional Energy Modeling
Physical Principles of the Environment
Energy, Society, and the Environment
S. Environmental Policy
Resource Economics & Policy
International Relations & Juris Doctor
Military Law
Refugee and Asylum Law
Restorative Justice
Transnational Criminal Law
International Human Rights
Globalization of the Legal Profession
Law and Ethics of War
Each university will have distinct criteria for admission to a graduate program; however, most universities will have these minimum requirements:
Applicants should hold an undergraduate degree
Applicants should have 3.0 GPA in all undergraduate courses
Applicants should complete the GRE
Along with those minimum requirements, other programs—such as those which combine international relations with law or business—may have further specified requirements.
Nevada's Contribution to International Trade, Development, and Humanitarian Work
Northern Nevada International Center – this organization uses citizen diplomacy programs, language and culture projects, and foreign policy forums to foster a better understanding between Nevada residents and foreign countries.
This organization partners with varying programs, such as the Algerian Youth Leadership Program, the International Visitor Leadership Program, the Legislative Fellows Program, the Open World Program, and more—all in order to strengthen ties between Nevada and international stakeholders.
World Affairs Council of Las Vegas – this grassroots, nonprofit organization is dedicated to engaging and education Americans on international affairs, foreign policy, and foreign exchanges. To enhance global understanding, the organization hosts a speaker series, which teaches issues surrounding foreign countries such as Turkey and the Middle East, and on international relations issues such as transnational crime and globalization.
The organization also hosts an international visitors program, global classroom and study abroad programs, foreign language education programs, and business forum programs to facilitate cultural exchange and international relationships.
The Nevada State Guard – the Nevada State Guard participated in the State Partnership Program by establishing a relationship with the Kingdom of Tonga. The Nevada-Tonga partnership is a mutually beneficial relationship including military-to-military exchanges and support of defense security goals.
<!- mfunc search_btn -> <!- /mfunc search_btn ->
Nevada-Based Organizations Dedicated to Promoting International Relations
Nevada international relations resources and Nevada-based nonpoint organizations that focus exclusively on fostering and strengthening ties between Nevada and foreign countries include:
State
Nonprofit