Manufacturing exports are a rapidly growing part of Nevada's economy; to such an extent that exports to foreign countries supported 30,310 jobs in the state as of 2014, according to the US Department of Commerce International Trade Administration.
<!- mfunc search_btn -> <!- /mfunc search_btn -> <!- mfunc feat_school ->
Featured Programs:
Sponsored School(s)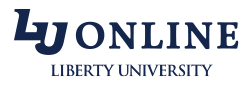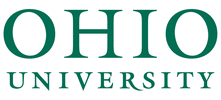 <!- /mfunc feat_school ->
Many of these jobs are high level and well paying positions that involve interacting with trade experts and professionals in other countries, coordinating logistics, and planning marketing strategies. The most successful professionals that carry out these functions have expertise in international relations and business and are well compensated for their knowledge.
Exports from Nevada totaled $7.7 billion in 2014. More than one third of those experts were precious metals such as gold and copper. Not surprisingly, Switzerland was the largest importer of precious metals from Nevada. Manufactured goods such as computer and electronic parts were the second largest export industry in the state in 2014.
Salaries for Nevada's International Business Professionals
The Nevada Governor's Office of Economic Development supports trade relations through its International Trade Division, which provides marketing expertise and other services that call on professionals with a high level of knowledge related to international affairs and business.
Senior international specialist positions for the Economic Development agency pay salaries that range between $65,000 and $85,000, and require a degree in international relations or international business.
Marketing research analysts in Reno were particularly well paid in 2014:
Nevada Area
Median Annual Salary
Nevada's management analysts earned high salaries in both urban and rural areas of the state:
Las Vegas – $76,590
Western Central Nevada nonmetropolitan area – $72,220
(US Bureau of Labor Statistics, 2014)
The US Bureau of Labor Statistics provides a greater level of detail on the salaries for a number of professionals found in the multinational companies and local exporting companies that call Nevada home (2014):
Occupation
Employment
Annual mean wage
Industrial Production Managers
740
89600
Purchasing Managers
480
97190
Transportation Storage and Distribution Managers
1210
78850
Compliance Officers
1850
62370
Management Analysts
2960
91830
Market Research Analysts and Marketing Specialists
1760
55980
*The hourly wage is equal to or greater than $90 while the annual salary is equal to or greater than $187,199. The US Bureau of Labor Statistics does not report salary data greater than these values.
Salaries for International Relations Professionals in Nevada
According to a 2014 Lincy Institute study on Nevada's nonprofits and its economy, nonprofits overall in the state paid almost $2 billion in salaries. The nonprofit international relations sector was the 9th largest employment sector in Nevada and employed more people than the manufacturing, mining, finance, and real estate industries.
<!- mfunc search_btn -> <!- /mfunc search_btn ->
While the average salary for a nonprofit employee in Nevada was $45,547 in 2011, this value should be higher for employees in the 42 nonprofits that work in the international realm. The expertise required to work in other countries is not easily acquired, and such knowledge tends to be highly rewarded.
Economists frequently provide critical data pertaining to international relations. The state of Nevada paid a range of salaries for economists depending on their level of experience (2013):
Experience
Minimum Annual Salary
Such professionals in Las Vegas earned substantially higher salaries than their colleagues in other parts of Nevada according to the US Bureau of Labor Statistics. The median salary for an economist in Las Vegas was $98,030 in 2014—8.5% higher than that for Nevada overall.
The US Bureau of Labor Statistics provides a highly detailed salary analysis for occupational categories that frequently provide expertise in international relations to government agencies, nonprofits and businesses (2014):
Occupation
Employment
Annual mean wage
Urban and Regional Planners
190
83090
Political Science Teachers Postsecondary
80
63790
Interpreters and Translators
290
63470