As one of the most globally connected cities in the United States, Las Vegas has an unparalleled global platform and brand, making it a major leader in the global economy.
<!- mfunc search_btn -> <!- /mfunc search_btn -> <!- mfunc feat_school ->
Featured Programs:
Sponsored School(s)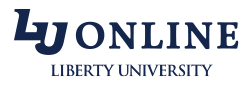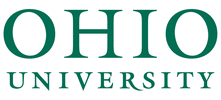 <!- /mfunc feat_school ->
In fact, the U.S. Department of State notes that:
International business supports over 325,000 jobs in Nevada
Customers in 186 foreign countries buy Nevada-based goods and services
In 2011 and 2012, Nevada received $8.6 billion for service exports and $10.2 billion for goods exports
International trade and investment lower Nevada living costs, saving Nevada families (of four or more) more than $10,000 per year.
Along with this, Nevada's strong connection with foreign stakeholders and its position as a global economic leader means that foreign dignitaries often visit the state. In fact, flights between Las Vegas and Seoul alone have created $120 million in revenue for the state's business community.
Nevada's unique global prominence also means it's the recipient of many grants and investments designed to stimulate international business:
The $17,320 grants to hold a career event in Las Vegas that recruits Americans for International Atomic Energy Agency jobs
The $250,000 award to support a collaboration between the University of Nevada, the National Institute of Technology, and Tichy, India, which work together to develop computer engineering curriculum
With the incredible growth of the global economy and Nevada's unique role as a location for global connections, international business professionals in Nevada play a unique and vital role in keeping Nevada on the cutting-edge of global business.
Preparing for an International Business Career in Nevada
A growing number of Nevada-based businesses are engaging in worldwide business, creating a demand for business professionals who have a global perspective in addition to top-notch business skills.
At both the undergraduate and graduate level, the international business degree is interdisciplinary, meaning students get to combine international business studies with their business degree.
Earning a College Degree in International Business
International business majors will find that they can enroll in many degree programs with differing titles, depending on which school of international business they enroll in. For instance, some degree titles include:
Bachelor of Science in International Business
Bachelor of Science in Business Administration – International Business
Bachelor of Arts in International Relations – Global Economy and Business
Each degree will focus on combining international studies, business studies, foreign language studies, and hands-on learning, in order to prepare students to be competitive candidates in the global workforce in Nevada.
Depending on the program, students will be able to choose to specialize in a particular facet of international business, such as:
Accounting
Economics
Finance
Management
Marketing
Along with this, students may be able to choose a language and regional area of specialization, such as:
Spanish/Latin America Studies
Spanish/European Studies
French/European Studies
German/European Studies
Italian/European Studies
Japanese/Asian Studies
Chinese/Asian Studies
International Business Jobs in Nevada
A bachelor's degree in international business will train students to enter careers such as:
Global Purchasing Assistant
Sales Engineer/Sales Engineer Manager
International Sales Representative
International Marketing Specialist
International Database Specialist
Progressing to a Master's Degree in International Business
Graduate degrees in international business include varying degree titles, such as:
Master of Business Administration (MBA) in International Business
Master of Business Administration & Master of International Relations (MBA/MA)
Master of International Management (MIM)
Master of International Business (MIB)
Dual degrees, such as the MBA/MA, may consist of up to 80 credits, whereas a single MBA may contain 48-50.
<!- mfunc search_btn -> <!- /mfunc search_btn ->
To enroll in a master's degree, students will need to go through the admissions process, which generally consists of requirements such as:
Submitting an online application
Submitting two essays
Submitting a resume
Submitting two letters of recommendation
Submitting official transcripts from bachelor's degree
Submitting GMAT or GRE results
Although each program is different, many offer students the ability to choose an emphasis, such as:
Accounting
Finance
Tax
Entrepreneurship
Information Technology
Renewable Energy
Global Supply Chain Management
Marketing
International Business Jobs in Nevada
Jobs in nonprofits, intelligence agencies, government, foreign service, private businesses, and more may require applicants to hold a master's degree in international business.
Jobs that may require a master's degree in international business include:
Diplomat in Residence
Global Resources Data Analyst
Translator/Linguist
Business Development Manager
Director of Marketing for Europe/Middle East
International Real Estate Manager
Manager of Compliance
International Taxation Manager
Leading Organizations Committed to Stimulating International Business in Nevada
Some of Nevada's leading international business organizations include:
Las Vegas Global Economic Alliance – This public-private partnership focuses on bolstering the economy of southern Nevada that will help Nevada stay competitive in the growing, globalizing market.
In order to increase the visibility of southern Nevada as a global business location, the alliance hosts business campaigns in key industries, such as technology, clean technology, logistics, healthcare, tourism, aerospace, and foreign trade.
In regards to foreign trade, the alliance obtained unique permission from the U.S. Department of Commerce to make Southern Nevada a Foreign Trade Zone, in which foreign businesses can import finished goods for sale in the US, for reconfiguration domestically or internationally, and for manufacturing.
Along with this, the Immigrant Investment Visa Program (EB-5) helps businesspeople from all over the world find their way to the United States for job-creating ventures, which has requirements for immigrants, including that they must invest at least $500,000 in a target area and create at least ten jobs.
Nevada World Trade Council (NEWTRAC) – This nonprofit works to serve and support Nevada's international business community through offering educational seminars and international business resources. Through this, Nevada businesses are able to be successful leaders business world-wide.
The Chamber of Reno-Sparks-Northern Nevada – This chamber works to support Nevada businesses in Northern Nevada through networking events, political forums, leadership programs, international business connections, and more.
Nevada Governor's Office of Economic Development – This office works to make Nevada's place sure as #1 in export intensity and export growth through global trade and investment programs, export readiness programs, export seminars and counseling services, international trade shows, international trade missions, and more.
<!- mfunc search_btn -> <!- /mfunc search_btn ->
Nevada Organizations Devoted to Fostering International Business
Nevada's top international business organizations, agencies, and alliances include, but are not limited to: