In North Dakota, everything from international trade and commerce to refugee resettlement and environmental concerns fall within the domain of international relations.
<!- mfunc search_btn -> <!- /mfunc search_btn -> <!- mfunc feat_school ->
Featured Programs:
Sponsored School(s)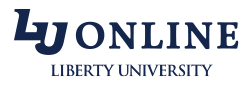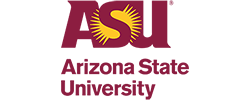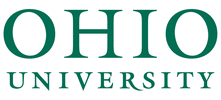 <!- /mfunc feat_school ->
The US Department of State has recognized North Dakota's efforts to maintain its presence in the global arena:
North Dakota's international trading partners support 100,000 jobs within the state
Recently the state hosted 16 foreign journalists who were visiting to learn more about North Dakota's booming energy sector
456 refugees from countries across the globe were recently resettled in North Dakota
International relations professionals specialize in areas like diplomacy, global security, and humanitarian efforts.
North Dakota's international relations professionals work in all sectors of the economy and with many types of organizations, including non-profits, private companies, and governmental agencies. Some examples in this latter category include:
International Peace Garden in Dunseith on the US-Canadian border
North Dakota Trade Office, International Trade
North Dakota Department of Commerce's Tourism Division
Earning a Degree in International Relations
Many involved in international relations – from diplomats and intelligence analysts, to NGO project managers and humanitarian aid program directors – got their careers started with a college degree in international relations. North Dakota residents can choose between at least two in-state schools that offer undergraduate and graduate degree programs in fields related to international relations, in addition to the many online programs that are available.
Bachelor's Degree in International Relations
This four-year degree program can be divided into two main groups of classes – general undergraduate requirements and core IR courses. Students will start by studying subjects like:
Macro and micro economics
World religions
Sociology
Quantitative mathematics
World history
Cultural anthropology
Foreign languages
After completing the GURs (general undergraduate requirements) students can move on to take core IR courses like:
International and comparative politics
Advanced western civilization
Modern China
Linguistics
World and regional geography
Study abroad
Study Abroad
Many international relations programs include a study abroad segment. North Dakota's universities offer study abroad opportunities in countries like:
Sweden
Mexico
Germany
France
Chile
The Netherlands
Denmark
Norway
Upon graduating with a bachelor's degree in international relations, students may be able to qualify to work for government agencies involved in foreign outreach, NGOs involved in humanitarian work, and even private sector corporations. Job titles associated with bachelor's prepared IR professionals include:
Interpreter or translator
Grant writer
Intelligence analyst
US Department of State foreign service officer
Research assistant
Global quality specialist
<!- mfunc search_btn -> <!- /mfunc search_btn ->
Master's Degree in International Relations
Earning a master's degree in the field of international relations can qualify graduates for leadership positions and positions of greater influence, some of which include:
Diplomatic service officer
US Ambassador
Foreign outreach officer
NGO director
Immigration specialist
University professor
International program coordinator
Prospective graduate students will find that admission requirements will often include:
Official academic transcripts showing completion of a bachelor's degree
Completion of prerequisite undergraduate courses
Minimum GPA requirement
GMAT or GRE test
Letters of motivation and recommendation
Core graduate courses are the foundation of any master's program in international relations, and will cover such subjects as:
Comparative international politics
Global development
International law
International relations research strategies
Multi-state international relations
Global trade
When pursuing a master's degree with a major in international relations, professionals often choose a specific area of specialization in which to focus their studies. Students choosing one of these tracks will take additional courses that pertain to their area of concentration. These specialty tracks include:
Global Security
International Development
International Negotiation and Conflict Resolution
Foreign Policy and National Security
Comparative Politics
International Law
International Organizations and Global Governance
Non-Profit Management
North Dakota's International Relations Professionals at Work
From involvement with global energy issues to national security and trade, some of the nation's most notable figures in the field of international relations have either lived or gone to school in North Dakota. These include:
Ari Shapiro – National Public Radio's London correspondent
Roxana Saberi – Al Jazeera America journalist who was formerly imprisoned in Iran
Ed Schafer – former US Secretary of Agriculture
David Jones – former Chairman of the Joint Chiefs of Staff
Herro Mustafa – diplomat and senior Middle East adviser to the vice president
African Soul American Heart
Based in Fargo, this organization is an example of one of the non-profit organizations operating in North Dakota. Program directors, international coordinators, and other international relations specialists work with this organization that has the primary goals of educating, empowering, and protecting orphans in several countries that include:
North Dakota Trade Office, International Trade
Import-export compliance specialists, supply chain managers, international economists, and other international relations specialists are involved with this agency, an example of the state's governmental involvement in IR. This office conducts international market research with the aim of helping North Dakota business and government to identify strategic opportunities worldwide. Export services provided by this office include:
Export certification and education
Locating international distributors
Market-entry research
Trade missions
Examples of Careers in International Relations
The following are some examples of IR careers in North Dakota taken from a survey of vacancies in June of 2015. These examples are provided for illustrative purposes only:
Assistant Director of the Center for Agricultural Policy and Trade Studies with North Dakota State University – This professional is active in the department's teaching and research programs, with a focus on agribusiness economics, international trade, and agricultural policy. Candidates must have an advanced graduate degree in Economics, Agricultural Economics, or a related field.
Agronomist with MSI International in Minot – This professional will work with crop yields and crop management, taking into considering global supply and demand. Applicants must have at least a bachelor's degree, preferably in the field of agriculture.
International Volunteer with the Peace Corps – Since 1961 the Peace Corps has been sending volunteers from North Dakota and the rest of the nation to foreign countries, where they embark on development and infrastructure missions. Typically applicants must have a bachelor's degree, with advanced leadership within the Peace Corps open to those who hold a master's degree.
<!- mfunc search_btn -> <!- /mfunc search_btn ->
Additional Resources for North Dakota's International Relations Professionals
Prospective IR professionals can find additional resources with local and state organizations such as the following:
Government Agencies
Local Organizations
Featured Programs:
Sponsored School(s)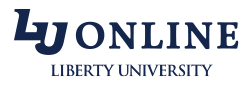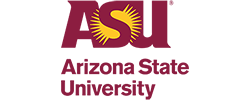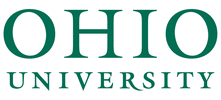 <!- /mfunc feat_school ->