The US Department of Commerce reported in 2015 that international exports from North Dakota supported 32,332 domestic jobs and generated $5.3 billion in total revenue. With 8.44 percent of North Dakota's entire Gross State Product generated by these exports, the work of international business professionals is critical to the state's economic viability and workforce security.
<!- mfunc search_btn -> <!- /mfunc search_btn -> <!- mfunc feat_school ->
Featured Programs:
Sponsored School(s)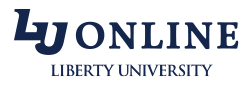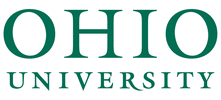 <!- /mfunc feat_school ->
International businesses professionals specialize in issues that relate to global trade, business development, trade law, market analysis and other areas within the realm of international trade and commerce. In 2013, international business professionals worked with North Dakota-based businesses and government agencies to successfully export products worth millions:
$818 million from Fargo
$238 million from Grand Forks
$119 million from Bismarck
International business professionals such as market analysts and commodity negotiators are especially important in securing the export terms for North Dakota's most valuable goods: oil and gas. Last year these commodities accounted for $2.4 billion in revenue – the highest of all exports – with the next closest export category being machinery, which accounted for more than $956 million.
Earning a Degree in International Business
In North Dakota, schools of international business offer bachelor's and master's degree programs designed to prepare students for the unique opportunities and challenges they will face in the global business arena of the 21st century.
With a degree in international business, professionals have gone on to pursue careers that include:
Supply Chain Manager – Working with North Dakota production companies, these professionals ensure supplies are adequately stocked to ensure the most efficient output
Wholesale Buyer – These professionals monitor markets and make predictions about future prices based on analysis to ensure they buy products at the lowest price possible
International Trade Law Expert – A law degree is not required for this profession, which involves helping export companies in North Dakota navigate trade laws in US and foreign markets
Students in North Dakota can choose from several schools in-state that offer both traditional and distance learning programs in international business.
Bachelor's Degree Programs in International Business
Majoring in the field of international business will lay a strong foundation for students who want to begin interesting careers and advance in the future after additional experience and education. Graduates with a bachelor's degree can pursue jobs like:
Public Relations Specialist
Advertising Associate
Supply Chain Assessor
Business Development Associate
International Accountant
Business Advisor
There are several different types of bachelor's degree programs in this field:
Bachelor of Science (BS) in International Business
Bachelor of Arts (BA) in International Economics
Bachelor in Business Administration (BBA) in International Business
Core courses that are part of a bachelor's degree program can include:
Multinational and international marketing
Business processes and supply chain management
Business statistics
Economics
Accounting
International finance and money
Comparative economics
Emerging markets
Principles of management
<!- mfunc search_btn -> <!- /mfunc search_btn ->
Master's Degree Programs in International Business
Having a master's degree in International Business will prepare graduates for advanced careers in their fields with an in-depth base of knowledge. Master's students have gone on to pursue careers like:
Trade Delegation Leader
International Executive
Global Business Consultant
Market Economist
Director of International Finance
Market Analyst
Import-Export Compliance Specialist
The first step in completing a master's degree is to meet the admission requirements for a selected program. These vary according to school, and can include:
Completion of a bachelor's degree
Minimum 3.0 GPA
Acceptable score on the GRE or GMAT exams
Prior experience working in the field of business
Essay of academic intent
Letters of recommendation
Within the field of international relations there are several types of master's degree programs:
Master of Science (MS) in International Business
Master of International Business (MIB)
Master of Business Administration (MBA) in International Business
Core courses that are part of a master's program will cover subjects like:
International financial law
Mergers and acquisitions
Global corporation management
Intellectual property laws and regulations
Global commodities
Marketing management
Management of global investments
Privatization and deregulation
Master's programs may also offer particular areas of focus in which students can take advanced courses and gain a particular specialization. Areas of focus within the program can include:
International Information and Communication
International Trade and Commercial Relationships
International Business Relations
Global Environment and Resource Policy
International Monetary Policy
North Dakota's Impact on the Field of International Business
North Dakota's international business professionals play an instrumental role in keeping the state and its workforce vibrant. In 2014 these professionals secured export deals with international partners in the state's top-five foreign markets:
$4.14 billion from exports to Canada
$320 million from exports to Mexico
$84 million from exports to Australia
$56 million from exports to Belgium
$50 million from exports to China
US Department of Commerce, International Trade Administration in North Dakota
This federal agency helps North Dakota businesses make connections with foreign buyers and secure export deals by partnering with local export councils. International business professionals working with this agency recently had a breakthrough in nailing down a deal with a Belorussian company.
The deal involved a mechanical belt manufacturing company based out of Wahpeton that made parts for agricultural machinery. The International Trade Administration incorporated this company on an upcoming trade delegation headed to three countries in Eastern Europe, which included pre-trip market counseling and buyer introductions. The company went on to secure foreign contracts worth $300,000.
North Dakota Trade Office
This organization is a private-public-non-profit partnership between state and local governments of North Dakota and private companies. Staff of this office are strategically located in Grand Forks, Bismarck, Dickinson, and Fargo. The goal of this organization is to provide companies with a full range of export services, and is accomplished via:
Partner-matching with international distributors
Trade missions
Market research
Export education
Examples of Careers in International Business
The following career descriptions were taken from a sampling of vacancies from throughout the state in July of 2015. These are provided as illustrative examples only:
Trade and Compliance Manager with Bobcat and Doosan in Gwinner – this professional is responsible for leading a team made up of import-export compliance analysts. As the leader, the incumbent must develop the best methods for ensuring, evaluating, and monitoring compliance. Applicants must have at least a bachelor's degree in Business Administration or a related field.
<!- mfunc search_btn -> <!- /mfunc search_btn ->
Marketing Representative with Hertz Equipment Rental Corporation in Bismarck – this professional is responsible for expanding Hertz's footprint to exceed quotas, including foreign market penetration. The incumbent must be able to connect with international clientele in a logical and helpful manner. Applicants must have at least a bachelor's degree in Business, Marketing, or Sales.
Material Analyst with Doosan in Bismarck – this professional is responsible for supply chain management with the primary duty of materials planning. The incumbent will need to develop reliable relationships with suppliers – including international – and ensure the turnover of inventory is carried out at an efficient rate. Applicants should have a bachelor's degree in Business Administration.
Resources for International Business Professionals in North Dakota
International business professionals can find additional local resources with both government agencies and private organizations located throughout the state:
Government Agencies
Private and Professional Organizations