Oklahoma's private companies, non-profit organizations, and state agencies rely on international relations professionals to perform a broad range of important services that relate to trade, diplomacy, security, and humanitarian affairs:
<!- mfunc search_btn -> <!- /mfunc search_btn -> <!- mfunc feat_school ->
Featured Programs:
Sponsored School(s)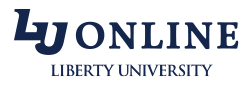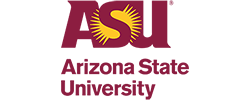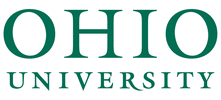 <!- /mfunc feat_school ->
Oklahoma recently hosted 60 Brazilian students whose studies were sponsored by the Brazil Scientific Mobility Program, an initiative that strengthens Brazil's technology and engineering prowess while also creating potential future business relationships between Oklahoma and its graduating international students
Oklahoma recently hosted 70 military students from friendly and allied countries as part of the International Military Education and Training program
In 2012, Oklahomans adopted 86 children from foreign countries
Since 2002, the state has participated in the Oklahoma National Guard State Partnership Program with Azerbaijan
Global trade is important for Oklahoma, with 3,150 companies in the state exporting their products to foreign markets as of 2013, according to the US Department of Commerce. Eighty-four percent of those companies are small businesses. Altogether, international trade contributed $6.3 billion to Oklahoma's economy in 2014 alone.
State and local government agencies that rely on international relations professionals include:
Oklahoma Governor's International Team
Oklahoma Secretary of State's International Relations and Services Division
Oklahoma Consular Corps
Oklahoma Department of Commerce's International Trade Offices
Making the Decision to Study International Relations
Earning a degree in international relations is one of the best ways to prepare for a career with organizations like:
The United Nations
Amnesty International
European Union
Oklahoma Consular Corps
Peace Corps
Several colleges and universities in Oklahoma offer degrees in international relations– both through traditional and online programs.
Bachelor's Degree in International Relations
Four-year programs in the field of international relations start with classes that will prepare students for core IR subjects. These courses typically include:
Micro and macro economics
Quantitative mathematics
World geography
Political science
Anthropology
Global cultures
Upper-level core IR courses typically include:
Intercultural communications
Post-colonial studies
Foreign languages
Global development
American foreign policy
Study abroad
Graduates with bachelor's degrees in IR can pursue careers in such specialized roles as:
Translators and interpreters
Humanitarian program associates
Grant writers
Immigration professionals
Intelligence analysts
NGO associates
<!- mfunc search_btn -> <!- /mfunc search_btn ->
Master's Degrees in International Relations
The first step in completing a graduate degree in international relations is being admitted to a selected graduate school. Each school has its own admission requirements, which can include requirements like:
Letters of recommendation
Passage of exams like the GRE or GMAT
Essays of academic intent and goals
Bachelor's degree
Resume or CV
Once students gain admission, they will have the opportunity to study core graduate courses covering topics such as:
Global political economy
Geographic information systems
Advanced sociological statistics
Practice and theory of international politics
Grant writing and non-profit management
International business, mineral, and agricultural markets
Globalization and culture
While available in a generalist curriculum, international relations majors also choose a particular area of focus, such as:
Global Security
International Development
International Negotiation and Conflict Resolution
Foreign Policy and National Security
Comparative Politics
Regional Specializations in places like the Middle East, Africa, Europe, or Latin America
Global Health Politics
Students who have earned their master's degree in International Relations have gone on to pursue careers as:
Diplomats
Program Directors
Civil Affairs Managers
International Program Directors at Colleges and Universities
Global Quality Managers
University Professor of International Relations
Oklahoma's Contribution to Maintaining Strong International Ties
Oklahoma makes important contributions to the field of international relations in terms of trade, global security, international development, and humanitarian efforts.
Official State Agencies
Oklahoma Governor's International Team (OKGIT) – Sponsored by the governor, OKGIT hosts events that promote international trade, cultural exchanges, and networking opportunities for graduate students in International Studies, non-profit organizations, community members, business leaders, and government agencies.
Oklahoma Secretary of State's International Relations and Services Division – This division is responsible for facilitating diplomatic and trade relationships, undertaking activities such as:
Providing nation-specific intelligence briefings for Oklahoma officials traveling abroad
Providing cultural briefings on etiquette and protocol for Oklahomans hosting foreign dignitaries and guests
Managing the Sister City project
Oklahoma Consular Corps – This organization is comprised of retired ambassadors, diplomats in residence, as well as current and past honorary consular officers. Honorary consuls represent international business, cultural, and informal diplomatic relations between Oklahoma and foreign countries.
Oklahoma Department of Commerce's International Trade Offices – With locations in Oklahoma, China, Israel, and Mexico, Oklahoma's DOC international relations professionals are responsible for two important functions:
Attracting foreign investment to Oklahoma
Promoting the export through trade partnerships of Oklahoma products in other nations
Careers in International Relations in Oklahoma
International relations majors often go on to fill jobs that include:
Foreign Policy Advisor
Diplomat
Humanitarian Aid Program Director
Interpreters and Translator
Ambassador
Security Analyst
Immigration Specialist
Grant Writer
Diplomatic Service Officer
Foreign Outreach Worker
NGO Managers and Director
Intelligence Analyst
The following job descriptions taken from a survey of job announcements in June 2015 are offered as illustrative examples only:
Peace Corps – This organization usually requires recruits to have at least a bachelor's degree or higher, and places volunteers at locations throughout the world.
The Peace Corps usually requires at least a two-year commitment, and is focused on promoting infrastructure and local market development in foreign countries.
United Nations – Careers with the UN run the gamut from diplomats to ambassadors and foreign policy advisers. Founded in 1945 to promote international cooperation, today the UN has 193 member nations and includes well-known world bodies like the Security Council, International Human Rights Court, and the World Food Program.
A bachelor's degree in International Relations can open up the door for many of these careers, while a more advanced degree can increase opportunities and promotional outlook.
Oklahoma Governor's International Team – Participants in this organization have the opportunity to participate in cultural exchanges and ambassadorships, export negotiations, and NGO operations collaboration.
Having at least a bachelor's degree – if not a graduate degree in International Relations – is an important step in the right direction for positions with this team.
Feed the Children – This organization employs professionals like communication specialists, PR strategists, planning and performance directors, and customer services reps to name just a few occupations. Providing food and nourishment to some of the world's most vulnerable populations demands qualified professionals.
<!- mfunc search_btn -> <!- /mfunc search_btn ->
For example, to apply for a planning and performance director position requires at least a bachelor's degree or equivalent work experience.
Oklahoma's International Relations Resources
Aspiring international relations professionals can find additional resources with any of the following local organizations:
Government Agencies
Non-Profits and NGOs
<!- mfunc feat_school ->
Featured Programs:
Sponsored School(s)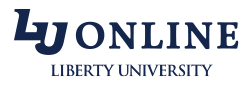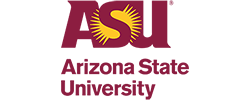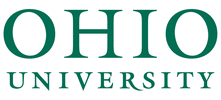 <!- /mfunc feat_school ->