In 2014 foreign sales of Oklahoma-made merchandise generated 3.28 percent ($6.3 billion) of the state's total Gross State Product, according to figures from the US Department of Commerce. That year, Oklahoma's international exporting businesses supported domestic jobs for 36,401 state residents.
<!- mfunc search_btn -> <!- /mfunc search_btn -> <!- mfunc feat_school ->
Featured Programs:
Sponsored School(s)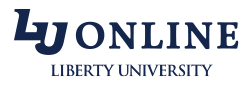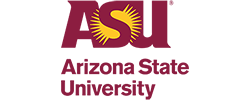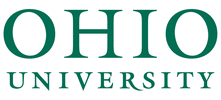 <!- /mfunc feat_school ->
The strength behind the state's exporting businesses is the international business professionals that work to secure deals abroad as well as bring foreign investment home to Oklahoma.
This includes finding markets for Oklahoma's five leading export industries, which accounted for billions in 2014 alone:
Machinery – $1.72 billion
Electronic products and computers – $823 million
Fabricated metal products – $798 million
Transportation equipment – $661 million
Electrical equipment – $487 million
To attract and retain a quality workforce, corporations offer international business professionals some of the highest average salaries in the country. This is especially true of non-metropolitan Northwestern Oklahoma, where the following professionals rank nationally. According to numbers from the US Department of Labor, international business professionals in non-metropolitan Northwestern Oklahoma enjoyed the following distinctions (2014):
Wholesale and Retail Buyers earn the second-highest average salary of all non-metro areas in the nation
Sales Managers can be found in the fourth-highest concentration of all non-metro areas in the nation
Financial Analysts earn the fifth-highest average salary of all non-metro areas in the nation
In Oklahoma the most important state government agencies for international business professionals are:
Oklahoma Governor's International Team
Oklahoma Department of Commerce
Preparing for a Career in International Business with the Right Degree
Oklahoma residents have a variety of opportunities to choose from when it comes to earning a degree in the field of international business, including in-state campus-based programs and online programs, both of which may offer study abroad options.
Graduates in the field of international business have gone on to pursue careers like these:
International trade and customs managers
Multinational managers and executives
Import/export compliance specialists
Business consultants
Trade Analysts
Supply chain managers
Financial controllers
International accountants
International economist
Management analyst
Wholesale buyers
Bachelor's Degree Programs in International Business
A bachelor's degree is often the minimum requirement for entry-level jobs in the field of international business. These programs are offered in several formats that include:
Bachelor of Science (BS) in International Business
Bachelor of Science (BS) in Business Administration with a focus on International Business
Bachelor in Business Administration (BBA) in International Business
After completing around two years of prerequisites in subjects like economics, mathematics, foreign languages, and English, students will spend their remaining two years studying core courses that cover topics like:
International economics and finance
Business law
International economics and finance
Global marketing
International monetary relations
Supply chain management
Principles of global management
Graduates who earn their bachelor's degree can pursue careers in international business such as:
Business Development Associate
International Business Consultant
Congressional or Legislative Aid
Foreign Service Officer
International Account Auditor
Financial Advisor
International Accountant
<!- mfunc search_btn -> <!- /mfunc search_btn ->
Master's Degree Programs in International Business
Earning a master's degree in the field of international business is an important step in working towards advanced careers and promotional opportunities in this field.
Prospective students must first meet the individual admission requirements for their selected master's program, which can typically include:
Prior experience working in the field of business
Undergraduate degree
Minimum GPA
Minimum score on the GRE or GMAT
Personal essay
Letters of recommendation
Within the field of international business there are several types of degree programs:
Master of Science in International Management (MIM)
Master of Business Administration (MBA) in International Business
Master of International Business (MIB)
Master of Science (MS) in International Business
Core courses that are part of these programs will cover subjects like:
Global business and product distribution
Marketing management
Global investment management
International financial policies
Mergers and acquisitions
Global corporate management
Copyrights, patents, and intellectual property
Global commodities
International market economies
Data analysis and statistical methods
Privatizing and deregulating industries
Master's programs may also offer students the opportunity to specialize in a particular area of international business. This means students can take courses that focus on any number of important subjects in this field:
International Information and Communication
International Trade and Commercial Policies
International Political Economy
International Business Relations
International Environmental Law
International Trade Law
Global Markets
Graduates who obtain their master's degree can apply for careers including:
Wholesale Director
Marketing Manager
Chief Executive Officer
Chief Financial Officer
Trade Analyst
Import-Export Director
International Economist
Supply Chain Manager
International Trade Broker
Professor of International Business
Oklahoma's International Business Professionals
International business professionals help to ensure trade flows smoothly between local Oklahoma businesses and international trading partners. According to the US Department of Commerce, the state's leading export markets last year were:
Canada – imported $1.86 billion in Oklahoma goods
Mexico – imported $610 million in Oklahoma goods
Japan – imported $310 million in Oklahoma goods
China – imported $272 million in Oklahoma goods
Singapore – imported $232 million in Oklahoma goods
Oklahoma Department of Commerce
This department provides many valuable services for local businesses that are looking to the international marketplace. Some of these include:
Help for businesses to establish international locations
International trade offices located abroad as foreign resources
Global partnership and referral programs
Financing assistance and options
Insurance and shipping resources
Market analysis and information regarding international trade law
International Business Careers
The following careers were sampled in a recent survey of job vacancies from across the state in July of 2015. These are provided as illustrative examples only:
Manager of International Administration and Finance with Feed the Children in Oklahoma City – this professional works closely with the senior leadership of this organization to assist with the administration and oversight of international field offices. Applicants should have at least a bachelor's degree in Business Management, Finance, Accounting, Administration, or equivalent.
Financial Analyst with FlightSafety International in Tulsa – with the responsibility for ensuring financial viability, this professional has the duties of preparing reports, analysis, and forecasts based on collected financial data. Applicants must have at least a bachelor's degree or an equivalent combination of education and experience.
Major Accounts Program Manager with John Crane Fluid Control Group in Tulsa – this professional has the important duty of maintaining the integrity of this company's accounts, which includes ensuring that global manufacturing facilities are operating on schedule. The incumbent will also facilitate customer-related operations with the sales, engineering, and administration departments. Applicants should have at least a bachelor's degree in Business or Mechanical Engineering, or an equivalent combination of experience and education.
<!- mfunc search_btn -> <!- /mfunc search_btn ->
Resources for International Business Professionals in Oklahoma
Oklahoma hosts many resources that can help aspiring international business professionals be successful, including government agencies and private organizations:
Government Agencies
Private and Professional Organizations