Rhode Island's international relations professionals have been having an vital impact on the national and global scene for decades. These professionals are involved with important issues surrounding essential aspects of the state's interests on the public, private, and non-profit levels:
<!- mfunc search_btn -> <!- /mfunc search_btn -> <!- mfunc feat_school ->
Featured Programs:
Sponsored School(s)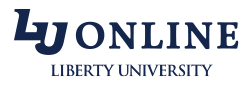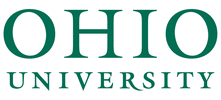 <!- /mfunc feat_school ->
Strategic Defense Partnerships – Rhode Island has played host to 186 students from friendly and allied nations who participated in military training and education programs.
Global Security – Since 2005 Rhode Island has maintained a strategic defense partnership with the Bahamas.
Humanitarian Efforts – Last year Rhode Island resettled 171 refugees throughout the state. Plan International USA, a non-profit organization based in Warwick, received a grant for $750,000 to help identify victims of human trafficking in Senegal.
Diplomacy and Education – Brown University has a partnership with a university in Johannesburg, South Africa that allows the two schools to exchange academic, cultural, and political ideas through study interchanges.
Global Business and Trade – In 2014 Rhode Island businesses exported $2.4 billion worth of merchandise, including to its top-five international trading partners Canada, Mexico, Germany, Turkey, and China.
While international relations professionals work with private companies as global recruiters or international advisers, their work also extends to non-profit organizations and government agencies. Examples of local government agencies and partners that rely on international relations professionals include:
Greater Providence Chamber of Commerce, Export Assistance
Commerce Rhode Island, International Trade, also known as the Rhode Island Economic Development Corporation
Earning a College Degree in International Relations
Candidates who are serious about a career in international relations can start by learning about their educational options. A bachelor's degree in IR is usually the starting point, followed by a master's degree, which can be tailored to specialized tracks. Schools in Pennsylvania offer these programs in the traditional classroom setting, while many also offer online programs.
Degree holders can go on to pursue career paths that include:
Diplomat or ambassador to the United Nations or foreign countries
Program director with Amnesty International
Global development director with an NGO like Save the Children
Peace Corps Volunteer
Work with a local Rhode Island agency
Bachelor's Degree in International Relations
A four-year bachelor's degree in international relations starts out with around two years of general undergraduate IR preparatory courses, covering subjects such as:
Financial institutions
Theory of economic growth
Environmental economics
Historical American intervention
Political science
Global geography
Law and nationalism
Foreign languages
Juniors and seniors will complete a core curriculum of classes in the field of international relations, including courses like:
Global revolutions
World trade and global economics
Major trade agreements
Global security in the 21st century
International relations and political negotiations
A bachelor's degree in international relations is appropriate for such jobs as:
Grant writer for NGOs and non-profits
Foreign outreach coordinator for private companies
Political adviser
Intelligence analyst
Translator or interpreter
Academic researcher
Foreign correspondent/journalist
<!- mfunc search_btn -> <!- /mfunc search_btn ->
Master's Degree in International Relations
The first step in obtaining a master's degree in International Relations is to navigate a school's admissions process. Each graduate school has its own admission requirements, which often include:
Letters recommendation and academic intent
Minimum exam scores on the GRE or GMAT
Bachelor's degree in any field
Minimum GPA
Once students have been admitted they can start taking core graduate-level IR classes, including:
Global politics and government
Comparative political studies
Diplomacy studies in international relations
International relations quantitative research methods
Global health and policy
Diplomacy with the backdrop of competing cultures
Post-USSR global relations and threats
Many schools of international relations also offer graduate students the opportunity to specialize in a particular field within IR. This entails taking courses focused on this area of specialization. Such areas can include:
Sustainable Development
National Security and Foreign Policy
Global Security
Public Administration
Conflict Resolution and International Negotiation
Global Development
Comparative Politics
International Law and Global Governance
Non-Profit Management
International relations majors often go on to jobs that include:
Foreign service officer
Ambassador
Global HR coordinator
Global program manager
Diplomat
Senior intelligence analyst
Global market analyst
International program director for an NGO or humanitarian organization
Foreign bureau chief for a media outlet
Rhode Island's Commitment to International Relations
International relations professionals make an important difference in Rhode Island and the larger world through such organizations as:
Khadarlis – This is a non-profit organization that represents a commitment to partnership between Rhode Island and Sierra Leone. This includes providing essential needs like healthcare, medical supplies, and education to both communities. Translators, grant writers, program directors, and international logistics coordinators are just some of the types of international relations professionals who work with this organization.
Commerce Rhode Island – As an official government agency, this organization relies upon international relations professionals familiar with foreign trade law and regulations. Commerce Rhode Island assists local Rhode Island businesses by offering resources that pertain to:
Export express grant program
Food export assistance
Foreign trade zone information
Trade missions
Market entry programs
Rhode Island's International Relations Specialists
The following job descriptions were taken from a survey of job vacancies in Rhode Island (June 2015, provided for illustrative examples only):
Chinese Language Flagship Program Coordinator at the University of Rhode Island – This professional will oversee and maintain the day-to-day functions of the Foreign Language Department's flagship Chinese language program. This includes everything from managing internship placements to grant allocations.
Applicants can qualify for this position by having a master's degree in a field such as International Relations, Chinese Language, or Asian/Chinese Studies.
Peace Corps Volunteer – The Peace Corps advances US interests abroad by supporting development projects in foreign countries, placing college graduates in the international field. Those who complete a two-year tour of duty have gone on to become politicians, NGO program directors, ambassadors, and diplomats.
The Peace Corps typically recruits volunteers who have at least a four-year bachelor's degree.
Leadership Positions with Plan International USA – With ongoing humanitarian operations throughout the world, this organization demands the best from its executive leadership. All of Plan International USA's executive team members have at least a bachelor's degree, and also include several PhDs among their ranks. For example, the organization's VP and General Counsel has a bachelor's degree as well as experience working in the Peace Corps and later with USAID.
<!- mfunc search_btn -> <!- /mfunc search_btn ->
Resources for International Relations Professionals in Rhode Island
IR students and professionals can find local resources regarding diplomacy, international relief efforts, and global trade with organizations such as:
Government Agencies
Non-Profit Organizations, NGOs, and Global Relief Agencies
Featured Programs:
Sponsored School(s)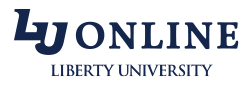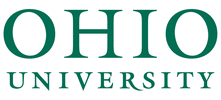 <!- /mfunc feat_school ->