International trade and commerce makes up a substantial portion of Rhode Island's GDP. As the state's largest international export market, Canada alone imported 47 million dollars in plastic products from Rhode Island in 2014, according to the Canadian Trade Commissioner Service. The International Trade Administration under the Department of Commerce reported that 13,000 jobs in Rhode Island rely solely on international exports and imports, including high paying corporate positions for international business professionals working in everything from trade law compliance to supply chain management.
<!- mfunc search_btn -> <!- /mfunc search_btn -> <!- mfunc feat_school ->
Featured Programs:
Sponsored School(s)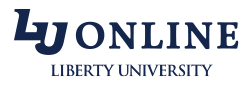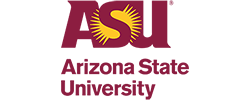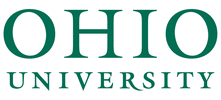 <!- /mfunc feat_school ->
Rhode Island's main exports have to do with the varied use of scrap metal, ranging from ferrous metals for steel production to precious metals like silver powder and gold. Scrap yards and metal recycling centers are considered to be a staple for the state, and it shows in their census data.
From the diplomats and foreign outreach workers that lay the foundation for strong trade relations, to the export compliance officers and international business development directors that make global trade possible, international relations and business professionals in Rhode Island contribute significantly to the state's economy and are well compensated for their expertise.
International Business Salaries in Rhode Island
Rhode Island, while maintaining its relationship with Canadian government officials and businesses, is expanding its international focus into countries such as Mexico and Germany and will only expand further. This means the businesses leading this expansion will further relay on international business professionals ranging from wholesale buyers and international business operations specialists, to accountants versed in international accounting standards and corporate executives with a global perspective.
Positions range from wholesale buyers who authorize purchase of large quantities of material, to business operation specialists who streamline efficiency within the corporations that move the material.
International trade and commerce generates billions of dollars in revenue for businesses throughout Rhode Island. In turn, the professionals that help make it all possible routinely earn six-figure salaries:
Wholesale buyers – $60,600 to $121,900
Business Operation Specialists – $67,800 to $106,400
Accountant and Auditor – $70,800 to $118,400
Management Analyst – $78,400 to $125,000
Transportation, Storage and Distribution Managers – $102,100 to $135,300
An in-depth look at the salaries for positions associated with international trade and commerce in Rhode Island can be found in the table below:
Occupation
Employment
Annual mean wage
Industrial Production Managers
440
110070
Purchasing Managers
170
133470
Transportation Storage and Distribution Managers
260
100840
Compliance Officers
580
73870
Management Analysts
3350
85410
Market Research Analysts and Marketing Specialists
1300
63970
*The hourly wage is equal to or greater than $90 while the annual salary is equal to or greater than $187,199. The US Bureau of Labor Statistics does not report salary data greater than these values.
(Data gathered from the US Department of Labor, 2014)
Salaries in Rhode Island for Professionals in International Relations
Businesses with operations in Rhode Island have parlayed US trade agreements with 20 foreign nations into an international export market that was worth $996.4 million in 2014 alone. Trade at this level is dependent on establishing and maintaining strong relations with foreign stakeholders in government and private industry.
<!- mfunc search_btn -> <!- /mfunc search_btn ->
As Rhode Island-based universities, nongovernmental organizations and government agencies perform outreach work and provide humanitarian aid; they strengthen Rhode Island's standing in the international community, which has the added bonus of improving trade relations.
Organizations such as the Department of Environmental Management and Rhode Island Division of Tourism have been working to increase Rhode Island's presence on the global stage, all while making important contributions to cultural understanding and environmental sustainability.
A survey of job vacancy announcements for international relations professionals along with data from the US Department of Labor's 2014 estimates, reveal the typical range of salaries that can be expected in Rhode Island.
Interpreters and Translators – $44,200 to $53,000
American Red Cross Executive Director – $66,353 to $68,033
Director of International Student Services – $28,300 to $72,000
Foreign Language Teachers, Post Secondary – $71,390 to $117,000
Social Sciences Teachers, Post Secondary $76,580 to $151,340
A detailed analysis of salary data for international relations professionals in Rhode Island can be found below (US Department of Labor, 2014):
Occupation
Employment
Annual mean wage
Urban and Regional Planners
150
72820
Area Ethnic and Cultural Studies Teachers Postsecondary
Not Available
90090
Political Science Teachers Postsecondary
120
95880
Foreign Language and Literature Teachers Postsecondary
170
75370
Interpreters and Translators
90
43680